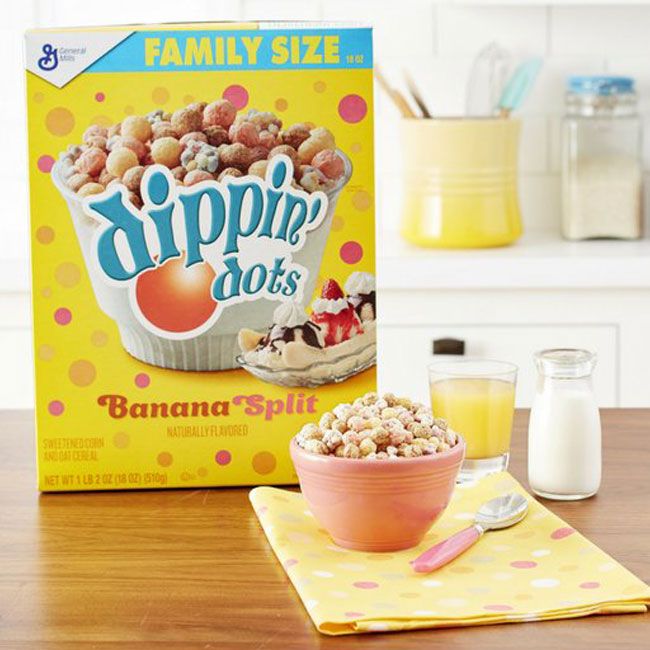 This is not the cereal of the future we were promised.
Photo: Twitter/General Mills
Select Walmart locations have started to sell the mash-up that nobody knew they needed: Dippin' Dots cereal, available in two flavors, Banana Split and Cookies & Cream. Dippin' Dots are, of course, round pebbles of super-frozen ice cream that are usually available at, like, sporting events and carnivals. Cereal is, of course, cereal. If it seems like those two ideas — very cold dots and room-temperature grains that you put into milk — would have a hard time coexisting, know that this new product is mostly just regular cereal, eliminating the need for freezers and liquid nitrogen altogether.
General Mills is the party responsible for this new product, which consists of multicolored, pebbled, and puffed-up corn morsels, with "clusters," described by one reviewer as "bumpy," that are meant to taste like each flavor's namesake. One solution, it seems, would be to simply keep these in the freezer and eat them cold. That may feel like a subpar work-around, but it still sounds better than Cold Stone Creamery cereal or salmonella-tainted Honey Smacks.