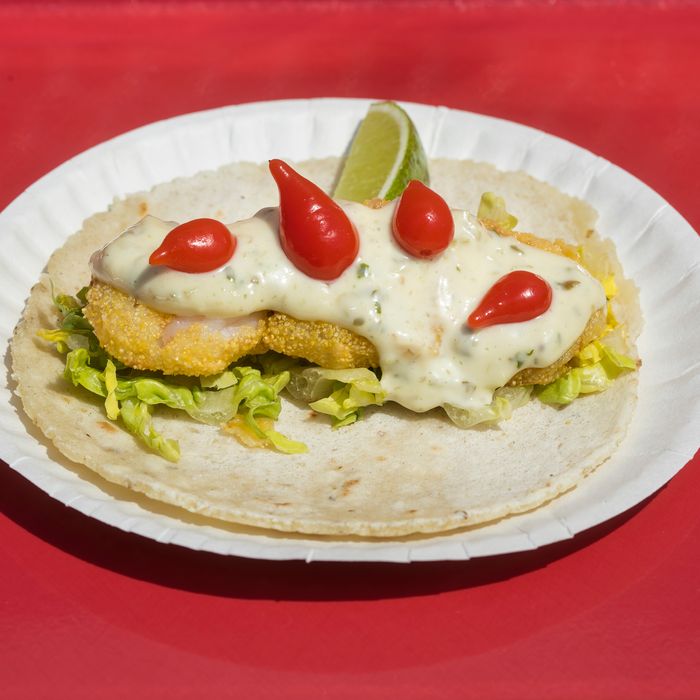 Shrimp and chayote tartar taco.
Photo: Melissa Hom
Danny Meyer's Shake Shack is now an international burger chain, but it started as a single vendor in Madison Square Park. It's no secret that the restaurateur has his eyes on more fast-casual success: He opened Martina, which seems tailor-made to be replicated, and invested in Tender Greens. So you can't help but speculate that he might've been dreaming of taco domination when he thought up Tacocina, which opened for business this weekend in Williamsburg's brand-new Domino Park.
The chef at Tacocina is Barbara Garcia Madero, who was a sous chef and line cook at Union Square Cafe and has worked for Union Square Hospitality Group since 2014. The menu is pretty much what you'd expect from a taqueria, abbreviated but not winnowed. Guacamole, salsa, and tortilla chips are available for snacking, of course, as are Mexican shrimp cocktail, and raw-vegetable picados with carrot crema. Tacos make up the bulk of the menu and include shrimp with chayote tartar sauce, as well as beef and potato. If you're in the mood for a grilled cheese, you might opt for the Monterey and cotija cheese taco. As for dessert, there's a single option: a vanilla ice-cream sandwich, half-coated in a crunchy chocolate shell, which should work to cool everyone down once the weather really warms up.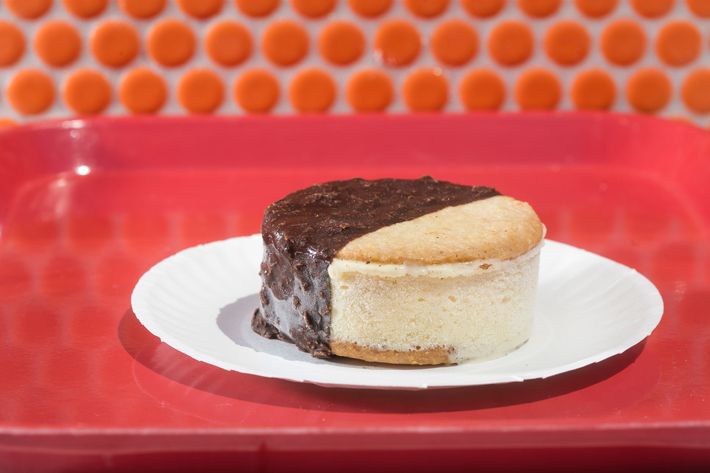 Tacocina is in Domino Park, the waterfront green area brought to Williamsburg by the developer of the revamped Domino building. The park is the first part of the new 11-acre project, and it occupies a quarter-mile of space along the East River, with a children's playground and an elevated walkway, which is where you'll find Tacocina. It's announced by a big sign and candy-bright colors that would look lively even on a cloudy day. The dining area has a mix of picnic tables and patio furniture in an area that looks more for lounging while drinking margaritas. The decorations are plants and other succulents, and it's separated from the walkway by a wide boxes filled with more vegetation.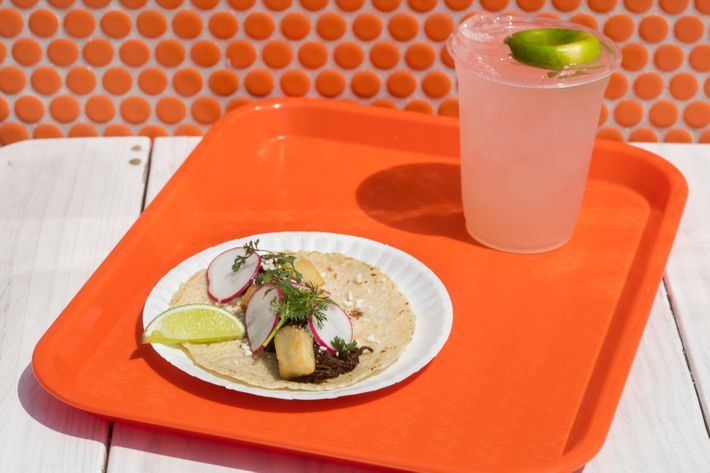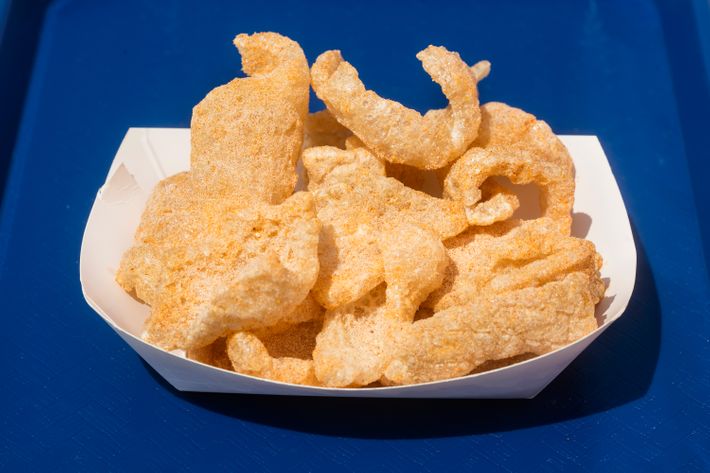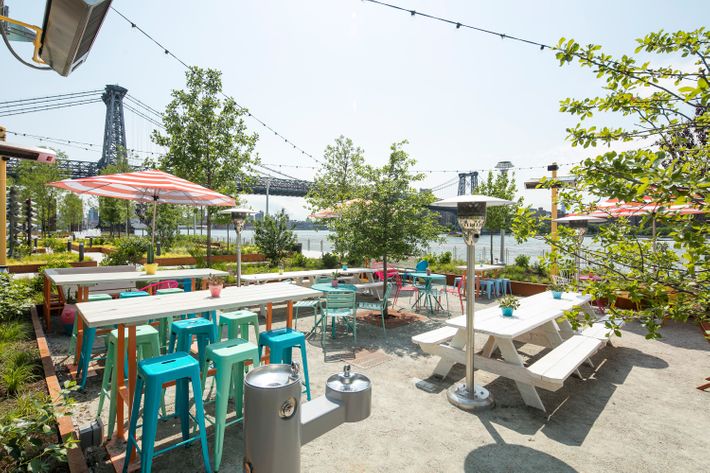 Tacocina, in Domino Park, 25 River St., nr. Grand St.