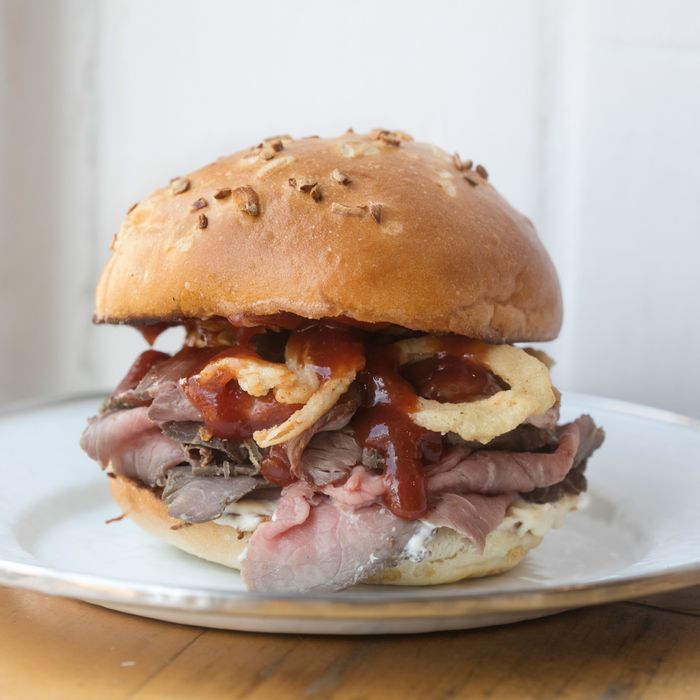 The Boston roast beef, one of the new sandwiches.
Photo: Melissa Hom
Slowly but surely, Court Street Grocers is becoming an empire of sandwiches: Owners Eric Finkelstein and Matt Ross opened their fourth location this week, located in the Williamsburg space that formerly housed the much-missed Saltie. The new space is clean and white, decorated with a few items and a menu board of variously colored sheets of paper that, in its mismatched colors, looks charmingly like something out of an elementary-school classroom. In size and scope, it's more like the Red Hook sandwich shop than the Carroll Gardens original or Greenwich Village lunch counter.
A new location also means a slew of new sandwiches, and for the first time, breakfast tacos to go along with their top-tier breakfast sandwich. Those breakfast tacos are courtesy of Wayne Surber, Court Street's new chef and a San Antonio native who ran Lonestar Taco for several years. Here, the tacos are served on flour tortillas made fresh to order. There are five fillings, including beef picadillo, and potato, egg, and cheese; all come garnished with salsa, pickles, and herbs. (Surber is otherwise focused on tightening up the ship, but he has also added a grilled cheese to the menu.)
As is the Court Street style, the seven sandwiches are a mix of greatest hits and deep cuts from across the country. These new additions include two kinds of roast beef, one hot and "Brooklyn style," the other cold and "Boston style." There's also a riff on the Midwest's loose-meat Tavern Sandwich; and New Orleans's famously delicious muffuletta.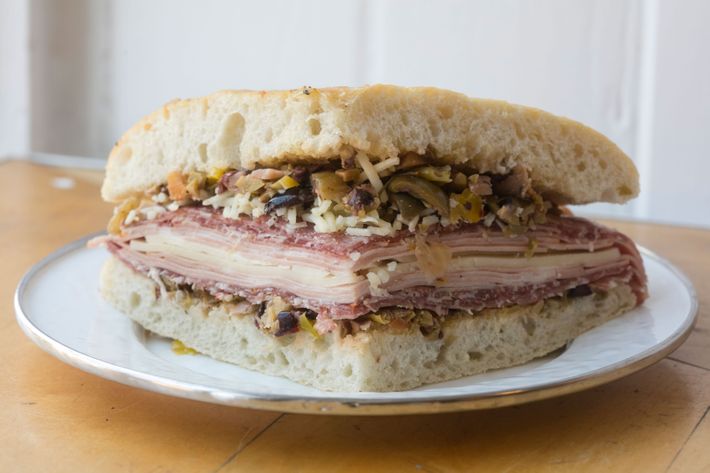 The muffuletta is one of the great sandwiches, and it's a surprise that the sandwich-obsessed guys at Court Street have never served one before. "The muffuletta was the plan since we opened, but we were never happy with any bread we could get," says Finkelstein. (Instead, they served an Italian combo with a muffuletta-style olive salad.) "Leading up to this, we were able to come up with something with James Caputo, which is shockingly close to the Leidenheimer bread from New Orleans." Inside that Caputo Bakery bread is a holy trinity of mortadella, salami, and capicola; a cheesy trio of Pecorino-Romano, mozzarella, and Swiss; olive salad, of course; pickled banana peppers and pickled goat-horn peppers; and red-wine vinaigrette. (À la the Vegitalian, there's a version made with roasted butternut squash instead of meats.)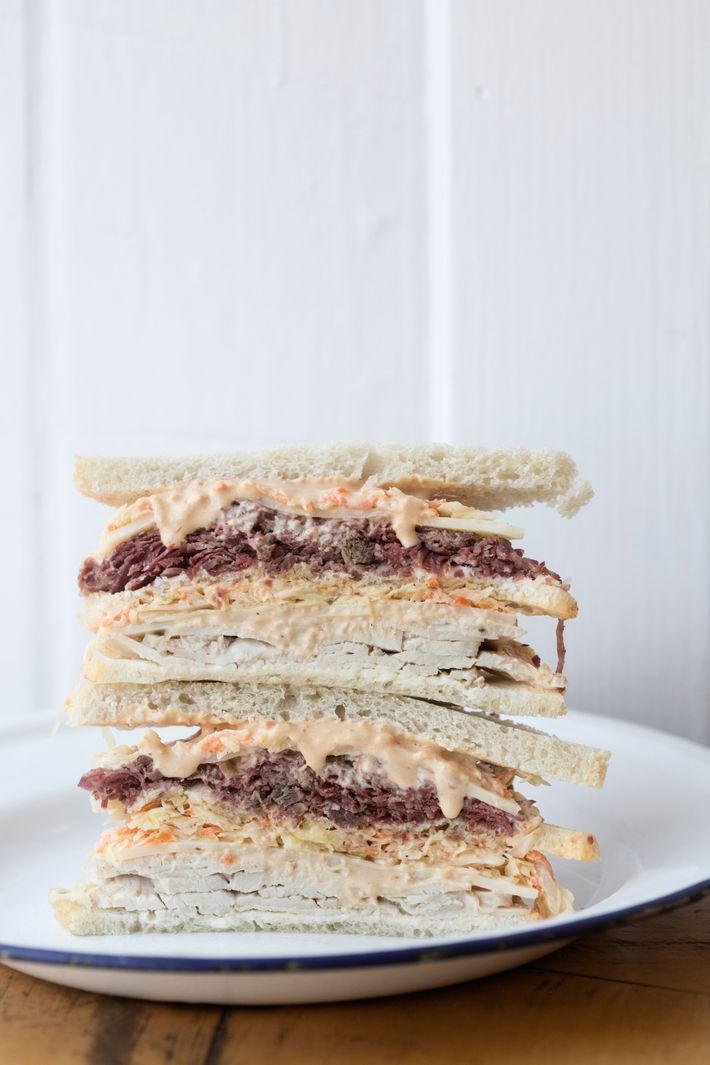 Also, look out for the Jersey Sloppy Joe, a cold deli-meat sandwich from the Garden State. This one is a triple-decker served on rye, as is traditional, with corned beef, roast turkey breast, coleslaw, Swiss cheese, butter, and their Comeback sauce.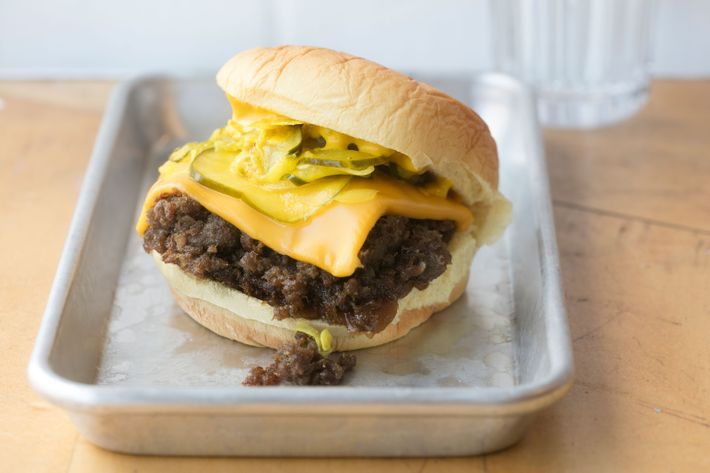 The Tavern Sandwich is typically made with steamed ground beef, but Surber instead braises beef trimmings. The version here is a riff they call the Taverna Smyrna, served on a Martin's potato roll with American cheese, caramelized onion, sweet pickles, and yellow mustard.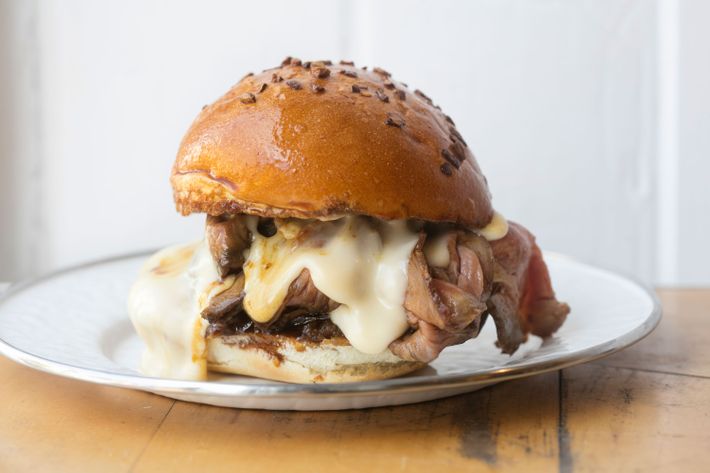 Next up is the "Brooklyn style" roast beef, a term that can mean a few things. Are we talking Brennan & Carr's? The quirky, mid-century trip Roll-n-Roaster? Or Gravesend institution John's Deli? In this case, Team Court Street takes cues from both Brennan & Carr's and Roll-n-Roaster. The roast beef gets dipped into beef jus and covered in Jasper Hill cheese sauce and caramelized onion. The bread, too, is from another Brooklyn classic, in this case an onion roll from Caputo's.
Is there something about cities that begin with B and great roast-beef sandwiches? Boston, too, is famous for its version. (Pictured at the top of the post.) Over the last few years, Finkelstein regularly made trips to the city and found himself eating at places like Zeno's, Nick's, and Roast Beast. This one is cold, the beef doesn't get dipped in jus, and the toppings are their house Catskills sauce, horseradish sauce, and crispy onion. One thing's the same: It comes on the onion roll.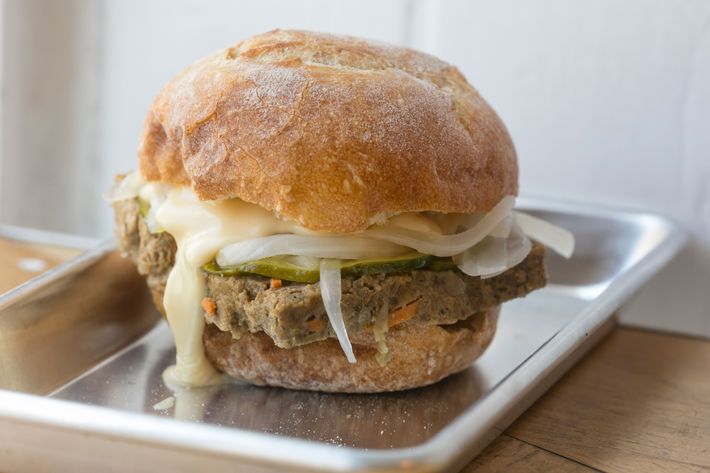 Meatloaf: It's as American as apple pie or, let's get into the 21st century people, General Tso's chicken. Pork and meatloaf gets stuffed between ciabatta, then dressed with cheese sauce, sweet pickle, and dill-pickled white onion.
Also on the docket are the breakfast tacos — and you'll see them below, in order: beef picadillo, egg and chorizo, egg and potato, and egg and cheese.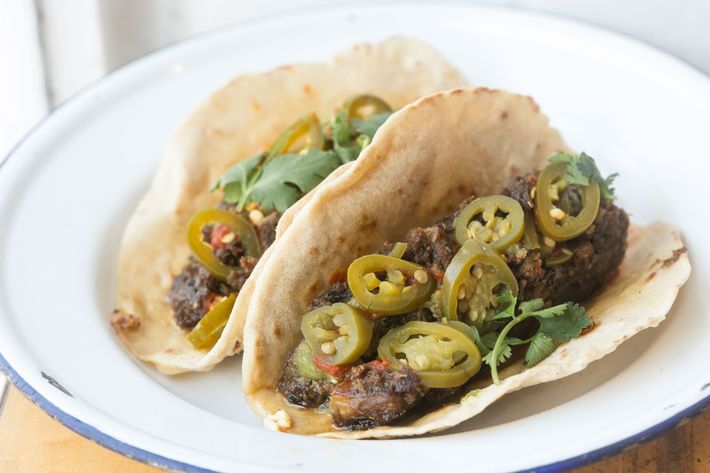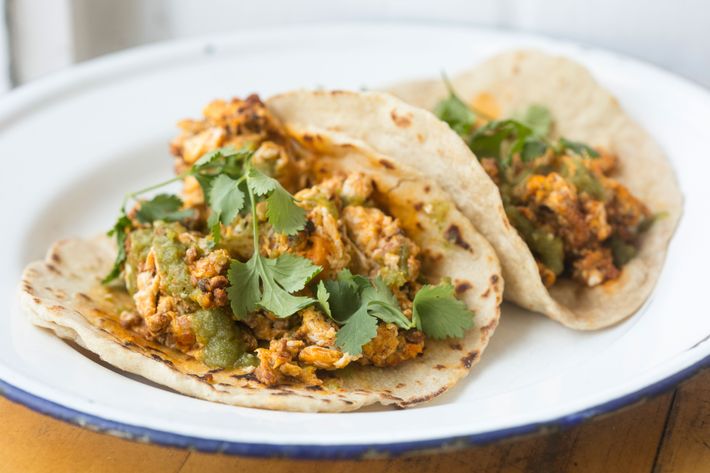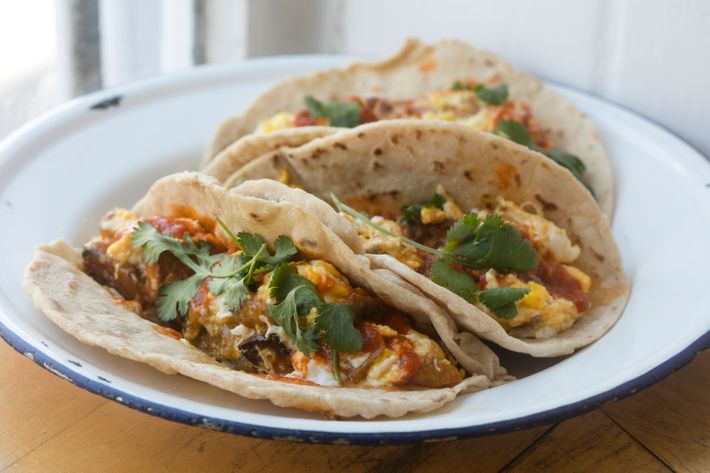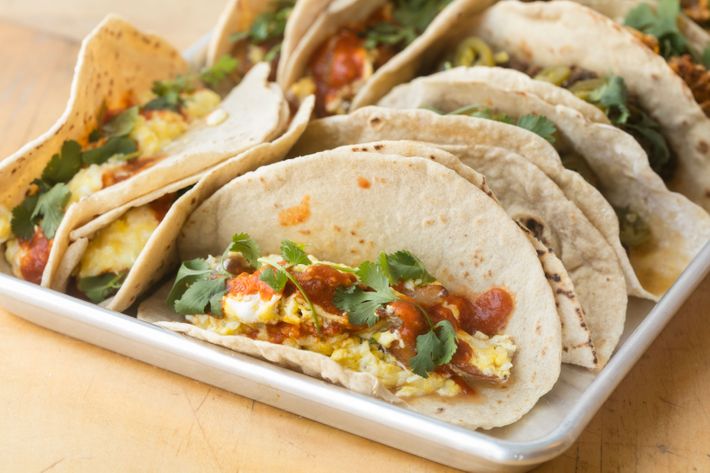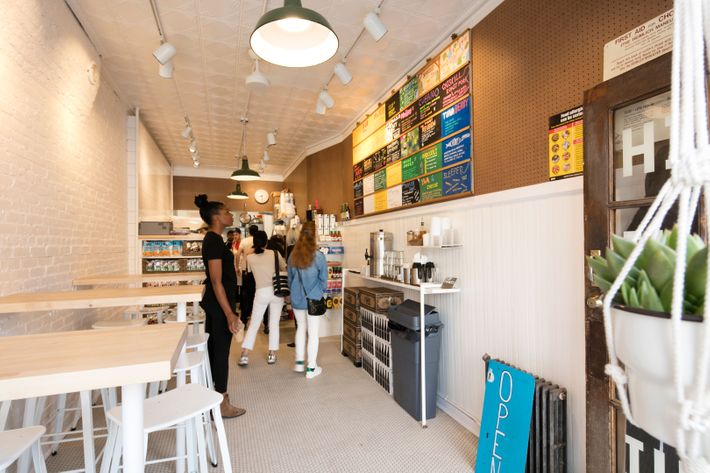 Court Street Grocers, 378 Metropolitan Ave., nr. Havemeyer St.; 718-384-4218