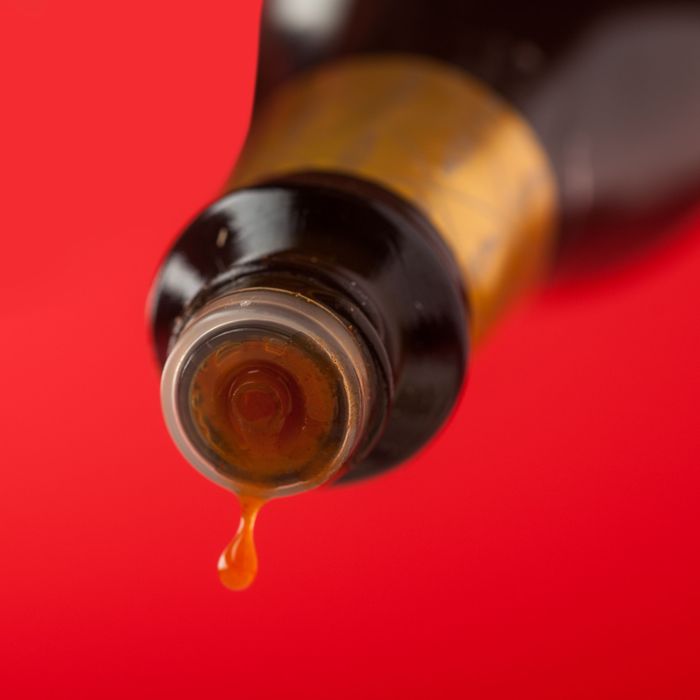 Heads up, hot-sauce collectors.
To mark the anniversary of their company's founding in 1868, the good folks at McIlhenny Co. — the makers of Tabasco — have unveiled a new "Diamond Reserve" hot sauce that's (supposedly) "made from a selection of the finest tabasco peppers on Avery Island, chosen for their superior color, texture and robustness." The peppers are also aged, "some for up to fifteen years," and the whole thing is dosed with sparkling-wine vinegar. In other words, it's fancy. It's also really expensive, retailing for $35, or about ten times more than standard Tabasco.
But is it any good? Tabasco graciously sent a couple bottles to Grub HQ so our panel of tasters could give it a shot — here's what everyone thought.
It tastes fancy.
The first thing everyone on our tasting panel noticed was a distinct barrel flavor — which was unexpected, but not unappreciated. The problem is that the hot sauce calls too much attention to itself. "It's trying to be the main attraction," said one taster, "when all hot sauce should really do is make the food it's on taste better." It was still, some thought, an improvement on Tabasco's traditional red sauce: "At least it doesn't taste like rancid vinegar."
The heat lingers.
A few dashes was all it took to notice the effects of this hot sauce, and it'd be easy to overdo it. Like traditional Tabasco, the heat is more of a slow tingle than an initial blast, and the effects of the Diamond Reserve sauce were surprisingly long-lasting, and potent.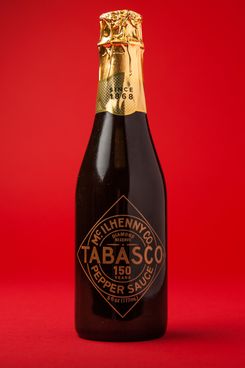 It's good on some things, but not so good on others.
If the purpose of most condiments is to enhance the flavor of the things you put them on, then the Diamond Reserve really misses the mark when it comes to fried chicken. It completely overwhelmed the subtle but soul-affirming taste of the fried chicken. However, as one of our tasters pointed out, it went really well with the red rice and beans we ordered, cutting through the heaviness of the side dish in a rather nice way. So, maybe put this stuff on food that's on the creamier (and not crispy) side. Maybe.
It's too expensive.
Of course, $35 is way too much to pay for everyday hot sauce. (A jar of Crystal is, like, $4.) So the sauce's … unique … flavor profile is a benefit, since you wouldn't break this out for every meal of the day. And, as one taster mentioned, "the handsome black-and-gold bottle would make a solid addition to any hot-sauce collection." If you can convince someone to pick it up as a gift, you're all set.