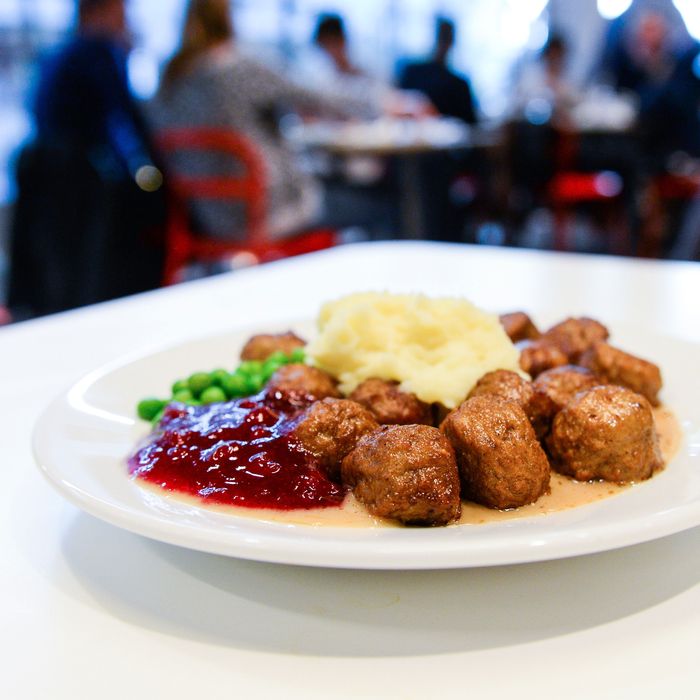 Meat lies.
Photo: Jonathan Nackstrand/AFP/Getty Images
As Swedish as Swedish meatballs? In the greatest food scandal to rock the international community since Starbucks stole the Unicorn Latte, Sweden admitted that it actually sneaked the dish out of Turkey. The confession was made over Twitter, with King Charles XII as the culprit, and seemingly came out of nowhere.
The news that Swedish meatballs are just butchered Turkish kofte caused dismay and at least one existential breakdown, with Swede Örjan Johansson tweeting that his "whole life has been a lie." But Turks gloated, and the country's Dogan news agency even sent a reporter to the meatball destination of Inegol, Turkey, to get reactions.
The media there also, apparently, pushed Sweden to credit Turkey for its coffee and stuffed cabbage, saying that Charles XII took those with him, too. In defense of Swedish meatballs, it's been a while since that royal reigned, and they aren't exactly, like, a bootleg version of kofte. Food writer Julia Moskin says she'd maybe argue that cream gravy makes them Swedish, but one notable voice has remained silent: Ikea.