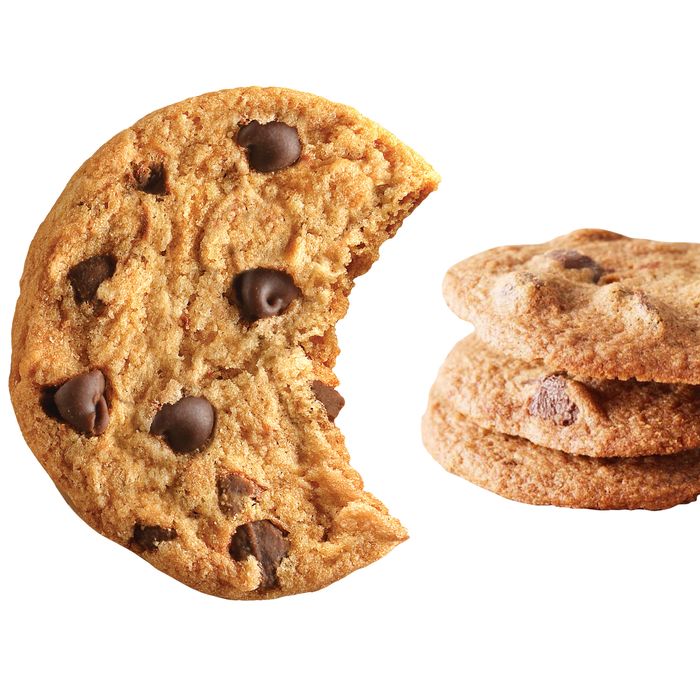 The Hamptons–based cookies are about to be swallowed up!
Photo: Nabisco; Tate's Bake Shop
Today has brought new meaning to the wise saying "That's the way the cookie crumbles." The maker of the world's best cookies, Tate's Bake Shop, has been bought for $500 million by snack conglomerate Mondelez International, Inc. This is notable because Tate's cookies are thin slips of sugary, chip-studded perfection, and Mondelez makes Chips Ahoy!, a.k.a. the only chocolate-chip cookies in existence that people would prefer not to eat.
Tate's started as a little bakery in Southampton, New York, but its crispy, luxe cookies became a sensation, and it eventually received private-equity investment in 2014. As a result, Tate's sales have, according to Mondelez, quadrupled over the last five years, while sales of Oreo — also made by Mondelez — have fallen over the last two years.
In the same way it was said that Nestlé take a hands-off approach to managing Blue Bottle after the megacompany bought the smaller brand, Mondelez CEO Dirk Van de Put says Tate's will be left to its devices, and that the goal will be "to isolate them from the big-company way." That means it's possible that Mondelez doesn't want to make Tate's suck as hard as its other cookies do — at least until the shareholders get antsy, probably.