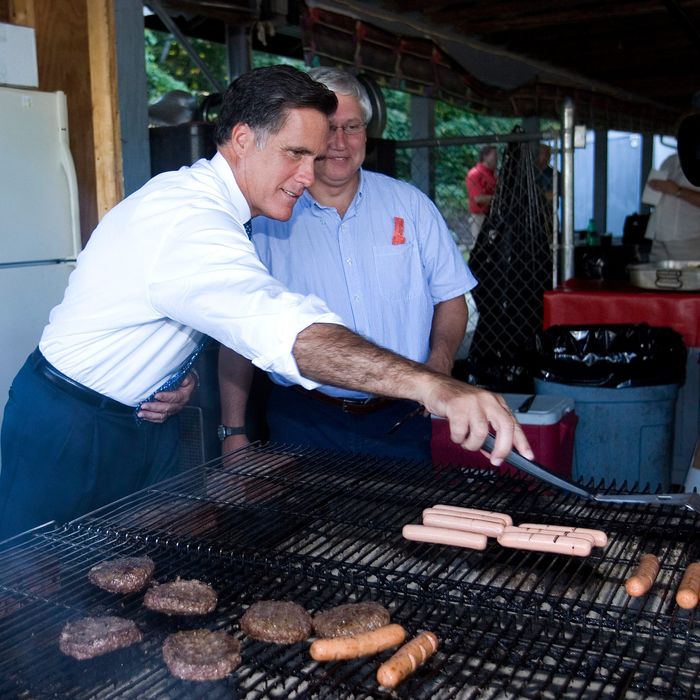 Mitt and his two favorite meats.
Photo: Rick Friedman/Corbis via Getty Images
Mitt Romney, candidate for Senate and guy who wears basketball jerseys over dress shirts, has declared his position on one of the most important issues in America. At a recent dinner organized by his campaign, he told supporters that "my favorite meat is hot dog, by the way." The comment was reported by the Washington Examiner, which didn't offer the context in which Romney declared himself Team Hot Dog. Was someone talking about their shared Mormon faith or a recent hike in Zion National Park when Romney, no longer willing to remain silent, interjected? Perhaps we'll never know.
After, he expanded on his position:
"My second favorite meat is hamburger. And, everyone says, oh, don't you prefer steak? It's like, I know steaks are great, but I like hot dog best, and I like hamburger next best."
Finally, a politician who isn't afraid to take a firm stance on a controversial issue.