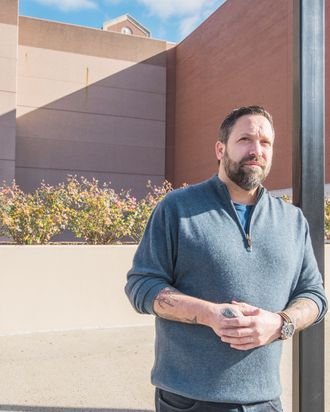 Isabella.
Photo: Dixie D. Vereen/The Washington Post/Getty Images
Top Chef contestant and D.C. culinary-world fixture Mike Isabella has settled the lawsuit filed by a former employee who accused him and several of his hospitality group's partners of sexual harassment. Chloe Caras, previously the director of operations at Mike Isabella Concepts, alleged in her complaint that she was touched without permission, had body parts audibly ogled and critiqued to her face, was called things like "bitch" and "whore," and at one point even got chased by Isabella from the restaurant "in a manner that she found frightening."
She sued them in March for $4 million. Since then, Isabella's reputation has taken a hit: He's closed restaurants, had his longtime publicist defect, been excluded from the Washington Post's spring dining guide, and lost his Washington Nationals partnership plus consideration for top industry awards. However, he does still remain in control of his restaurant group.
MIC and Caras's lawyers put out a short joint statement late yesterday explaining that the suit's been settled. Any money she may have received is confidential, but the release says Isabella's company has agreed to "enter in a binding agreement obligating it to take corrective measures, including robust training, and to adopt policies to encourage a work environment free of sexual harassment."
Caras started at MIC as a regional manager in 2015, but was promoted to director of operations by 2017. She claimed Isabella fired her in December after she refused to sleep with a male sous-chef. Last month, her legal team refiled their lawsuit with a new section describing ways MIC had allegedly punished workers for speaking out against on-the-job harassment. It also sought to nullify various nondisclosure agreements the company had used to ensure women's silence — and which, of course, had also kept other workers from joining Caras's lawsuit. (Violations reportedly carried a $500,000 penalty.) It's unclear if or how the NDA-enforceability issue was resolved, and MIC's attorneys say that the joint statement "will be the extent of the communications regarding the matter."