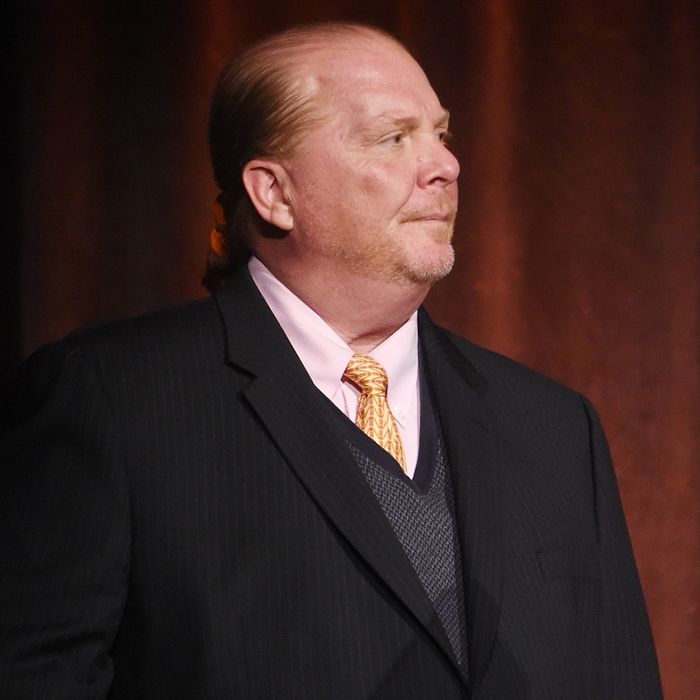 Batali.
Photo: Jamie McCarthy/Getty Images
Disgraced chef Mario Batali is expected to be completely bought out of B&B Hospitality Group, the restaurant group he helped found, by July 1. That info comes from a statement released in response to two separate and new allegations that Batali drugged and sexually assaulted women in 2004 and 2005. The NYPD also confirmed yesterday that Batali was under an "ongoing" police investigation for the 2004 allegation.
According to the statement, a letter of intent has been signed between Batali and his partner Joe Bastianich, who will be involved in the acquisition alongside his mother, Lidia Bastianich, and chef Nancy Silverton. In other words, the chef (who reportedly stepped down from his restaurants in December, after the first allegations) will presumably walk away with a sizable sum of money.
Beyond Batali's alleged wrongdoing, the restaurant group itself has been mired in controversy: Earlier this month, B&B settled a $2.2 million wage lawsuit for not properly compensating employees. The company had settled a tip-skimming suit for $5.25 million in 2012, and last year was hit with two other suits: another for wage violations and a third by a former Babbo pastry chef who alleged discrimination and harassment. Lidia, who along with Silverton is supposed to take a bigger role in response to the many allegations against Batali, was once accused of keeping an indentured servant and was sued for $5 million. Following sexual-harassment allegations, Babbo chef Frank Langello left the restaurant in January. In an episode of MasterChef Italia aired earlier this year, Joe made racist comments about Chinese people.