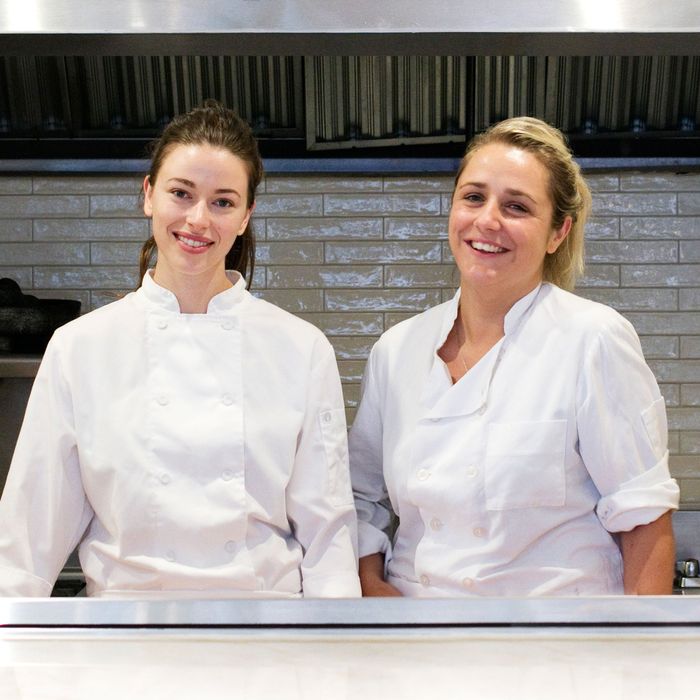 A month ago, Food and Wine's Jordana Rothman unveiled her list of the Best New Restaurants, which included Gabe Stulman's West Village restaurant, Fairfax. Today, she's shared her list of 2018's Best New Chefs, and once again, New York City showed up. This year, Gotham is represented by Jess Shadbolt and Clare de Boer, the talented chefs behind King. In her ode to the pair, Rothman writes, "This food is simple, it's guileless, it's astoundingly good. In an age of gilded lilies, de Boer and Shadbolt offer a radical reminder that before food dazzles, it needs to do something much more human: It needs to nourish." Here's the full list:
Jess Shadbolt and Clare de Boer — King, New York City
Kevin Tien — Himitsu, Washington, D.C.
Katianna Hong — the Charter Oak, St. Helena, California
Liz Johnson — Freedman's, Los Angeles
Michael Gallina — Vicia, St. Louis
Kate Williams — Lady of the House, Detroit
Jonathan Yao — Kato, Los Angeles
Julia Sullivan — Henrietta Red, Nashville
Diana Dávila — Mi Tocaya Antojería, Chicago
Brady Williams — Canlis, Seattle
This post has been updated to remove the rankings. The list is unranked.