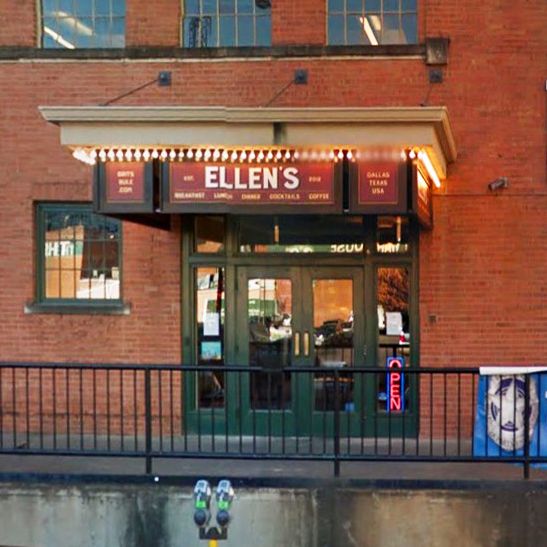 "We support the Constitution, including the 2nd Amendment, 100%," Ellen's says.
Photo: Google
The NRA held its annual meeting in Dallas over the weekend, and in the days beforehand, Ellen's — a local restaurant whose URL is gritsrule.com — decided to put a message on receipts informing customers that a percentage of sales would be benefiting nonprofits "dedicated to implementing reasonable and effective gun regulations."
To owner Joe Groves, this represented a "fairly benign and centrist" position on U.S. gun rights, although they did later add a phrase clarifying what they meant by "gun regulations," so there was less room for interpretation: Ellen's favored those "that protect citizen's 2nd Amendment rights and also help reduce needless gun violence."
Regardless, the NRA disagreed. After someone saw the receipt, the lobbying group tweeted this:
No doubt some of the NRA's 80,000 members in Dallas that weekend did decide to "steer clear" of Ellen's, but by midday Saturday, Groves said gun-rights folks had already done a good bit more than that: "We've had people calling and say they're going to shoot the place up, one that implied he would be burning us down today. Ridiculous people," he told BuzzFeed.
The NRA then doubled down on its boycott, rather than encouraging angry members — or just Pro-Gun Twitter in general — to protest Ellen's all they wanted, but just leave the childish fake Yelp reviews and criminal death threats out of it. That tactic may have backfired, though, driving even more gun-reform proponents to support Ellen's:
In the end, boycott or not, business wound up being pretty darn good for Ellen's this past weekend: Groves tells CultureMap Dallas today that they raised enough money to present Moms Demand Action, a gun-reform group founded by Shannon Watts in the Sandy Hook aftermath, with a check worth $15,000.
Groves adds that he put in some of his own money, but that the rest came from Ellen's patrons as well as "people calling us from South America, Asia, from countries all around the world." The restaurant is planning a special celebration on Mother's Day to present the group with its money.