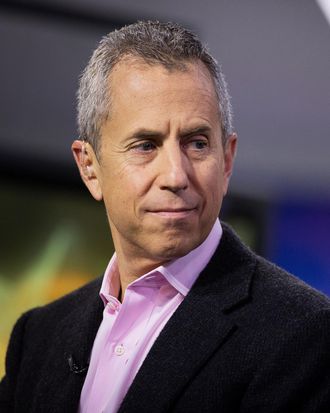 Say good-bye to plastic straws at Shake Shack.
Photo: Scott Eells/Bloomberg via Getty Images
Union Square Cafe and the other restaurants in Danny Meyer's Union Square Hospitality Group are doing their part to eliminate unnecessary waste. This week, Meyer announced via Twitter that all of his restaurants will officially phase out plastic straws over the next few weeks. The decision came after the team at USHG learned that 8 million tons of plastic end up in the ocean each year and wanted to do something about it.*
Now, the restaurants will use a "biodegradable alternative," and Meyer joins a growing list of restaurants, organizations, and even entire countries that think it's high time we give up plastic straws and other nonbiodegradable materials. Among those countries is Taiwan, which plans to ban all plastic straws by 2020 — not great news for local bubble-tea purveyors — while the European Union is encouraging its members to eliminate all disposable plastic by 2030. Stateside, California is entertaining the idea of a statewide ban on plastic straws, while here in New York, Governor Andrew Cuomo recently endorsed a bill that would ban plastic bags by 2019.
*This post has been updated. It originally stated that Meyer's Shake Shack chain would also take part in the straw ban; instead, only the restaurants operated by USHG will switch their straws.