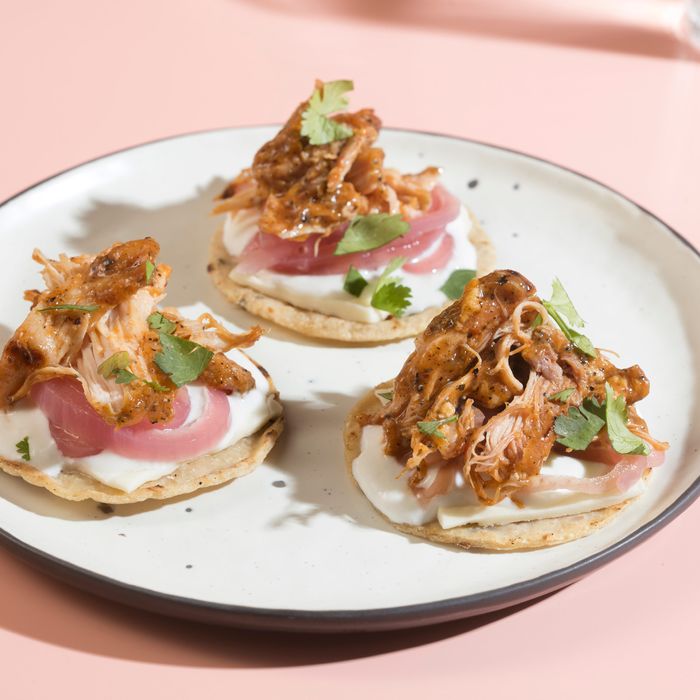 The quesillo with baho-style pork.
Photo: Melissa Hom
If you were so inclined, you could eat nothing but Latin American snacks in New York: You have your tacos and assorted antojitos, of course, and Salvadoran pupusas, Colombian and Venezuelan arepas, Honduran baleadas, Bolivian salteñas — the list goes on. Now, add Nicaragua's quesillo to that list. Inevitably compared to quesadillas, quesillos are thick tortillas that are topped with melted cheese, onions pickled in plantain vinegar, and sour cream. The street food, in a tweaked form, anchors the menu of Chicha Cafetín and Cocktails, opening tonight in Bushwick.
The people behind Chicha are culinary director Vanessa Palazio and Adam Schneider, the couple who ran the grilled-cheese shop Little Muenster. (Another partner is Fort Greene Farms' Nathan Meshberg.) So, yes, cheese is a theme, but here they're mining the food of Palazio's Nicaraguan family.
Palazio has shrunk her restaurant's quesillos down to "street-taco size," and added toppings like lobster on a squid-ink tortilla and a pork version of the staple baho, beef steamed with plantains and yucca in banana leaves. "I think it's something that can be done down there — maybe we can send it back down," she says.
The rest of Palazio's menu (see here) is a sort of greatest hits of Nicaraguan food, reimagined and tweaked. The cold meat dish salpicon is turned into rillettes with smoked coconut; the vigorón is made lighter by subbing out chicharrón for salmon skin; and the bread-pudding-like maduros en gloria turned into their maduros infernos. It's made with caramel and lit on fire, for a little, Schneider says, "'70s bananas Foster action."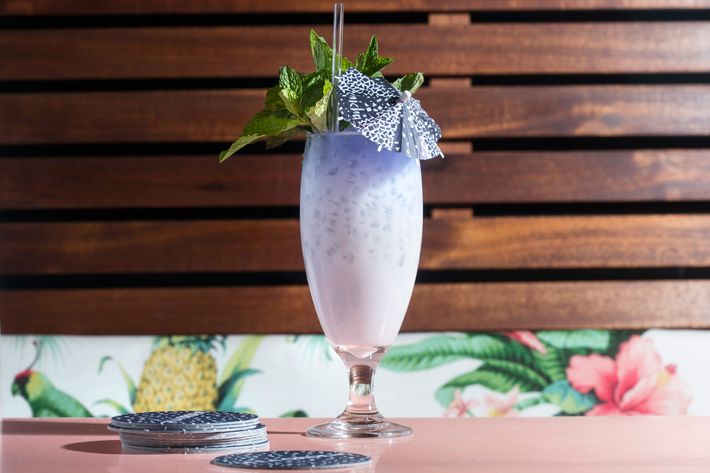 True to its name, the place has plenty of drinks. Outside, a large neon sign announces "RUM," a bat signal for daiquiri devotees. And, in fact, half of the restaurant's space is its bar, and since Nicaragua is known for its Flor de Caña rum, that spirit is the focus of the bar run by partner Marshall Altier.
A rum enthusiast, Altier works with 12 distributors to bring in bottles and says he'll have 100 to 120 bottles at any given time. Tropical and subtropical ingredients like hibiscus, tepache, and pitaya will be used heavily, and half of the drinks are available on draft for $11. One of the most interesting of those is the Nitro Cafecito, a sort of espresso Martini that's made with Flor de Caña rum, cherry liqueur, and Nicaraguan cold brew. "We're hydrogenating it, so it'll cascade like Guinness," Altier says.
Not all the drinks are made with rum, though. The Chicha Gin Fizz, on the other hand, features Argentine gin made with eucalyptus and yerba mate, and in place of egg whites, the vegan Ms. Better Bitters Miraculous Foamer. Altier calls influential bartender Eben Freeman a mentor, and his experience shows in the smart drinks shown on the list.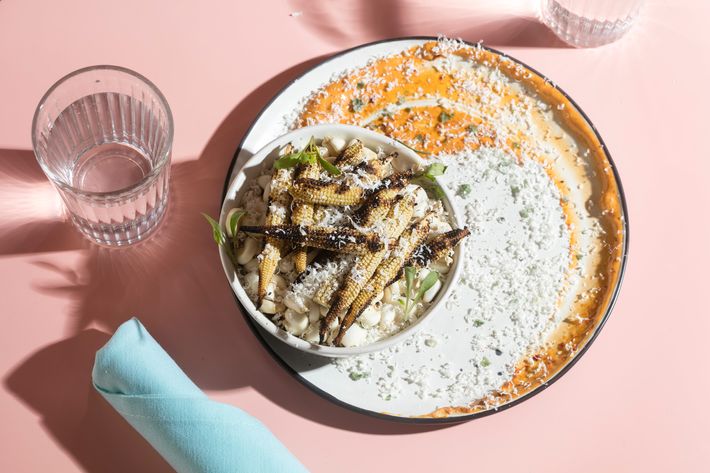 "We're calling it the 'church of rum,'" Schneider joked when talking about the bar's design, influenced by a church in León, Nicaragua. Of the space, Palazio says, "the style is tropical, mid-century Art Deco." A former warehouse, it's tall enough that it could've fit a second floor. The wall opposite the bar has wood designed by Schneider and Palazio, meant to evoke Nicaragua's many volcanoes without being too literal. That wood was actually produce by Maderas Collective, the furniture company with a boutique hotel that's like an alt-Tulum, and the decorative gourds, bar top, leather for the booths, and cigar boxes used for garnishes all also come from Nicaragua. It's given an element of escapism from a large painting of a lush jungle with birds and a pink sky, a feeling aided by the restaurant's relative isolation. This strip of Bushwick is squarely in the neighborhood's industrial area, but also just down the street from Bunker and Honey's.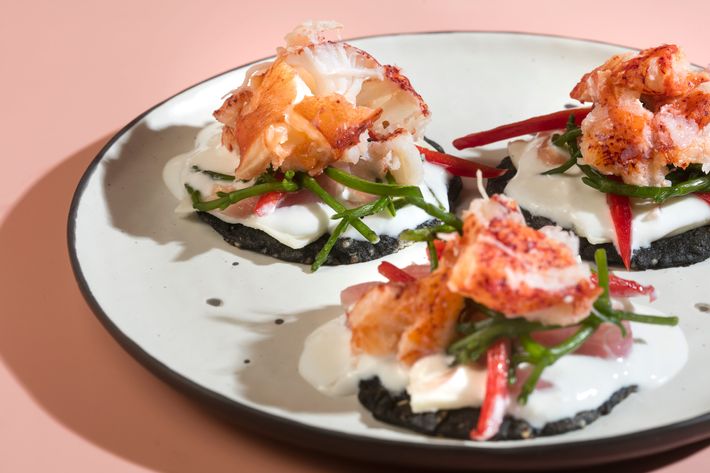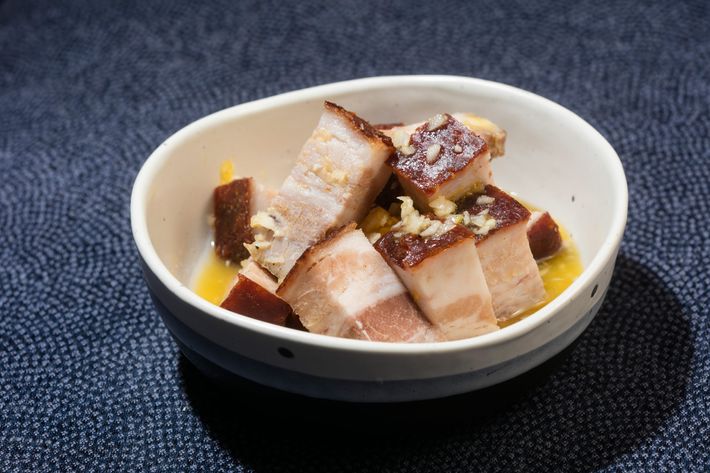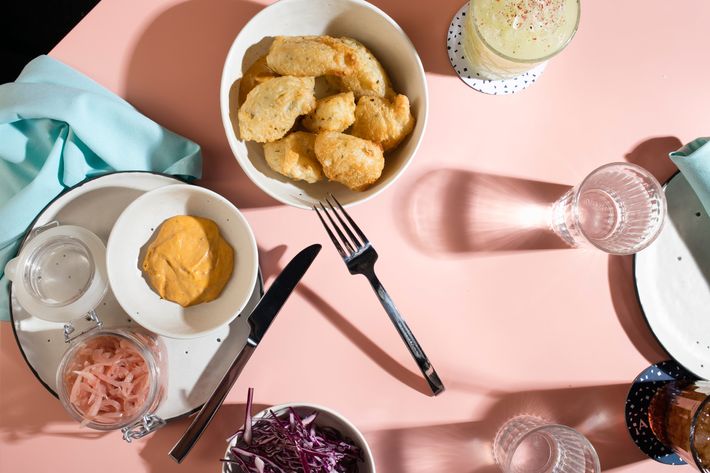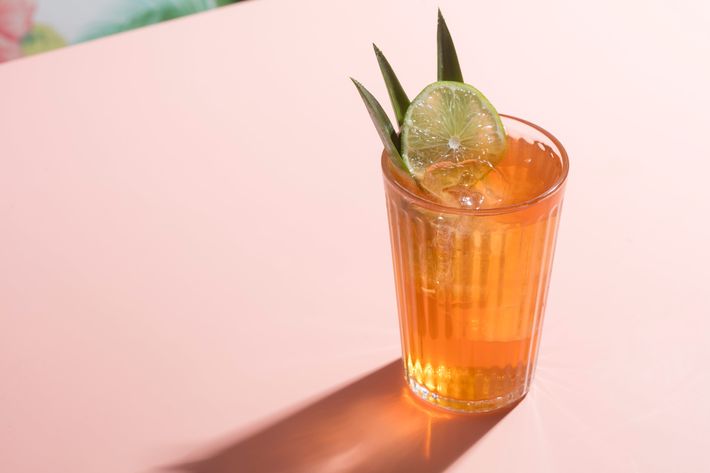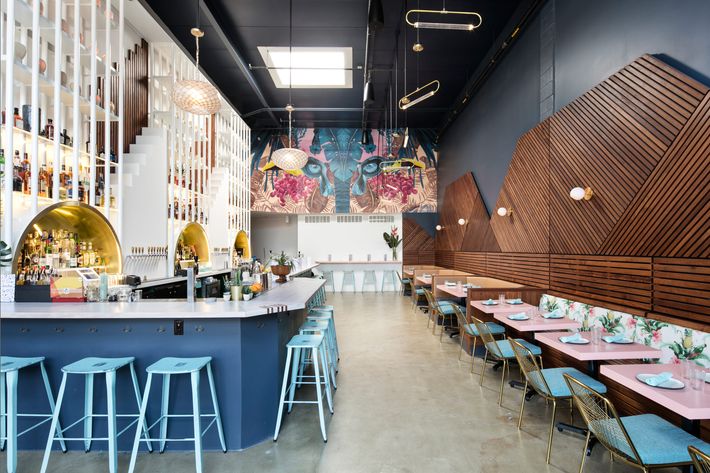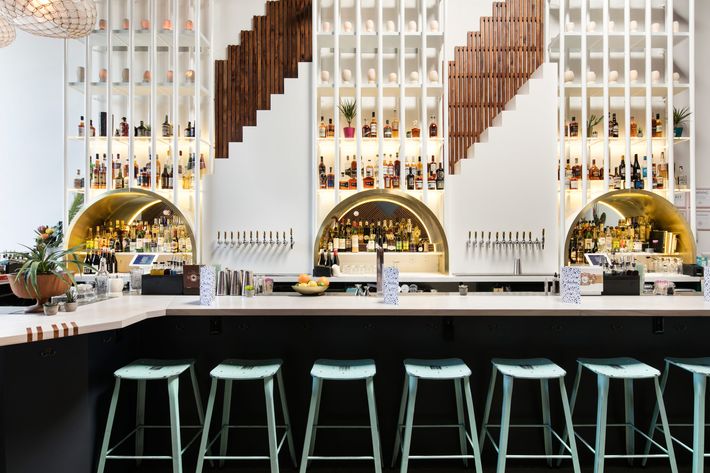 Chicha Cafetín and Cocktails, 198 Randolph St., nr. Gardner Ave.; 718-366-2114