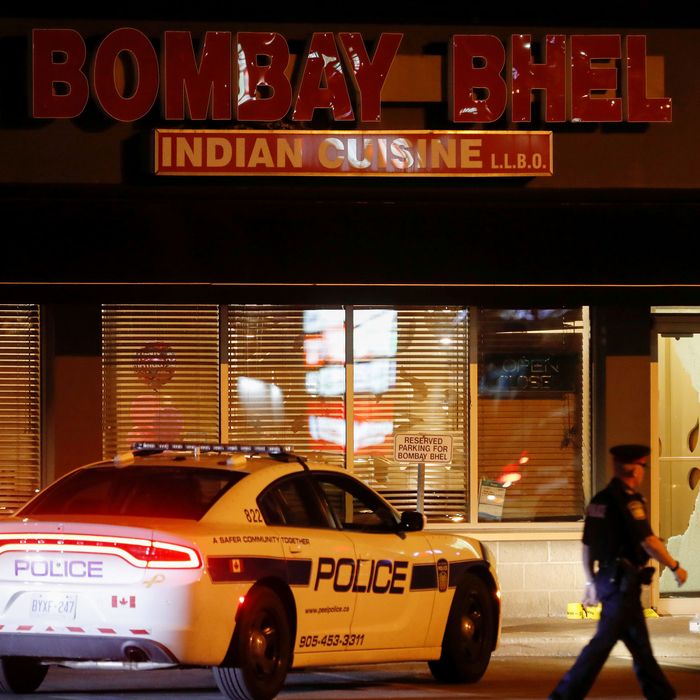 A police officer walks in front of Bombay Bhel restaurant, where two unidentified men set off a bomb late Thursday night, wounding more than a dozen people, in Mississauga, Ontario, Canada, May 25, 2018.
Photo: Mark Blinch/Reuters
Last night, 15 people were injured after a bomb was detonated in an Indian restaurant just outside Toronto, Ontario. Three victims are in critical but stable condition.
According to authorities, the incident took place around 10:30 p.m. last night at Bombay Bhel, located in Mississauga, a city just west of Toronto. Two "light-skinned men who wore hoodies pulled over their heads" entered the restaurant, set down a paint can or pail, and then fled the premises.
The bomb has been identified as an improvised explosive device, or IED, that was filled with projectable objects. At present, police have not characterized the bombing as a hate crime or terrorist attack.