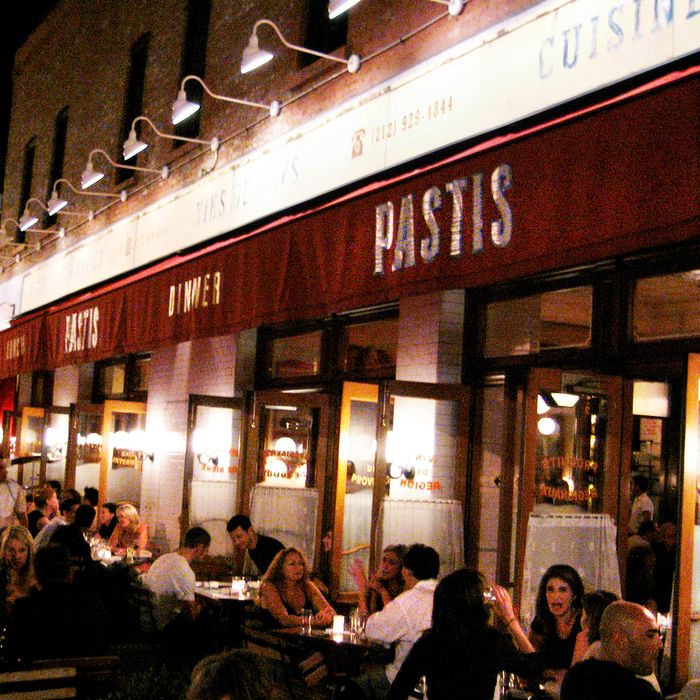 Photo: Kevin Cheng / flickr
As the saying goes, when one door closes, Stephen Starr steps in to open another. At least that's the case with Keith McNally's beloved restaurant Pastis, which shuttered back in 2014 and has been the subject of ongoing rumors about its reopening ever since. But now, Stephen Starr, the restaurateur behind Le Coucou and (Clinton favorite) Upland, has stepped in to make McNally's dream a reality.
According to the Times, the new Pastis will be in the Meatpacking District, at 52 Gansevoort Street, which just so happens to be close to the equally reborn Whitney Museum and the well-trafficked High Line. "It will feel like Pastis, and we hope to make what was already excellent even better," Starr tells the paper, while declining to name the chef who will run the kitchen. "We'll keep Keith's spirit and vision." Starr also says he expects Pastis 2.0 to open — finally — "in about a year." Steak-frites for everyone.