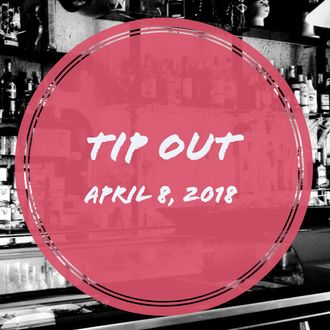 It's up to 24 bars and restaurants and counting.
Last year, staff at acclaimed French Quarter cocktail spot Bar Tonique asked New Orleans's hospitality workers to donate tip money to charity on the same day to benefit Sexual Assault Awareness Month. The idea for Tip Out Day was that workers could set aside any amount they wanted, and the group would round up the cash, then cut some checks to local NGOs. They ended up raising an impressive $5,000 from just 30 servers and bartenders, and Bar Tonique's general manager Mark Schettler now thinks they've got the bones of a bona fide international movement on their hands.
To build on their success, Schettler and another bartender started Shift Change, a nonprofit that fights sexual abuse in the restaurant and bar industries. He's put Shift Change in charge of this year's bigger, more official Tip Out Day, which goes down on Sunday, April 8. This year, they've also got a full website, and organizers are describing the event as "a national day of charitable giving," on which "bartenders, servers, and other tipped employees will join together to donate all or a portion of their tips to local sexual violence awareness, response, and prevention organizations."
The New Orleans Advocate reports that Tip Out Day's inspiration came from something Schettler's crew used to do every Thursday: Co-workers would earmark part of that night's tips for a local charity. The recipient was usually decided by "the first bar regular to walk through the door." Doing that each week made him realize how easily tip-earners can "take our money at the end of the night, and put a check in the mail the next day."
The event welcomes anyone who gets tips to participate. Because the point is to help local charities, workers who join in are encouraged to find nonprofit organizations in their cities to support. Right now, they're up to participants on three continents and in at least six U.S. cities, including people at Brooklyn's Greene Grape Annex, Willa Jean, and Larry Hustler's Barely Legal in New Orleans, as well as One-Ninety Bar at Singapore's Four Seasons.