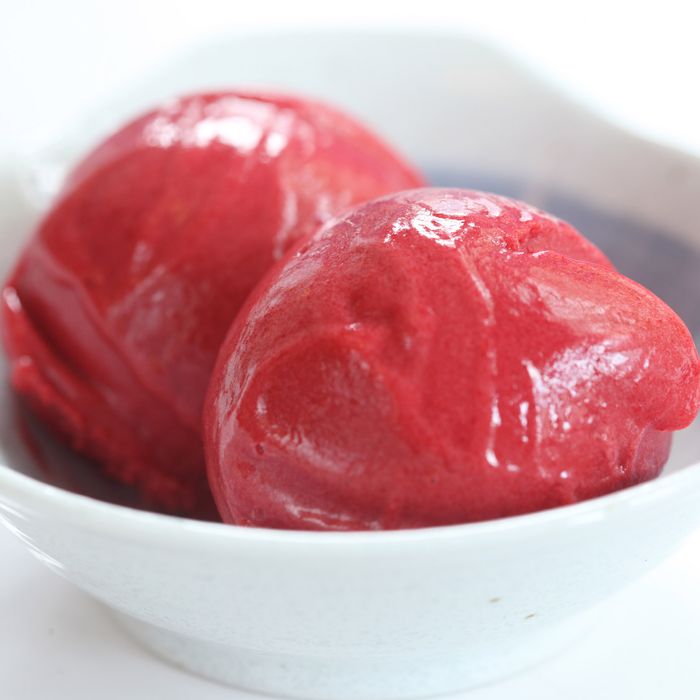 I scream, you scream, we all scream for black-raspberry sorbet.
Photo: Melissa Hom
Soon, you'll have another place to eat some of New York City's best ice-cream. Morgenstern's will move into the former Silver Spurs space on La Guardia Place, its owner Nick Morgenstern confirms. The news was reported on Bowery Boogie, which spotted submitted plans to Community Board 2 for, interestingly, a liquor license. Booze could be one significant difference from the original, and another is the space, which is at the corner of West Houston, and offers far more visibility (and size) than the original Morgenstern's.
"This is something I've been planning for a very long time, and you know we looked for the right location for about two years," Morgenstern says. "This is going to be the flagship for the brand."
Despite the location's bigger footprint, the ice-cream man actually says it's the smallest space he considered. Diners are dropping like flies in New York, and the narrative is typically that they're being shoved out by landlords looking to cash in on trendier, more expensive businesses. But Morgenstern was quick to point out that the building's landlords owned Silver Spurs, saying they've been supportive and involved on a daily basis. He's now building out the store — "it's still me, it's not me and Bank of America" — and mentioned perks like a full gas oven and the possible liquor license. This also isn't the only big thing in the works for him. While the restaurateur recently closed his East Village pizzeria GG's, he's been tapped to open a restaurant and rooftop bar at the forthcoming Sister City, from the Ace Hotel group.
"We've had a bigger vision for what Morgenstern's could be as an experience to our customers," he says. "There's going to be a lot more that we've always wanted to do but were restricted."