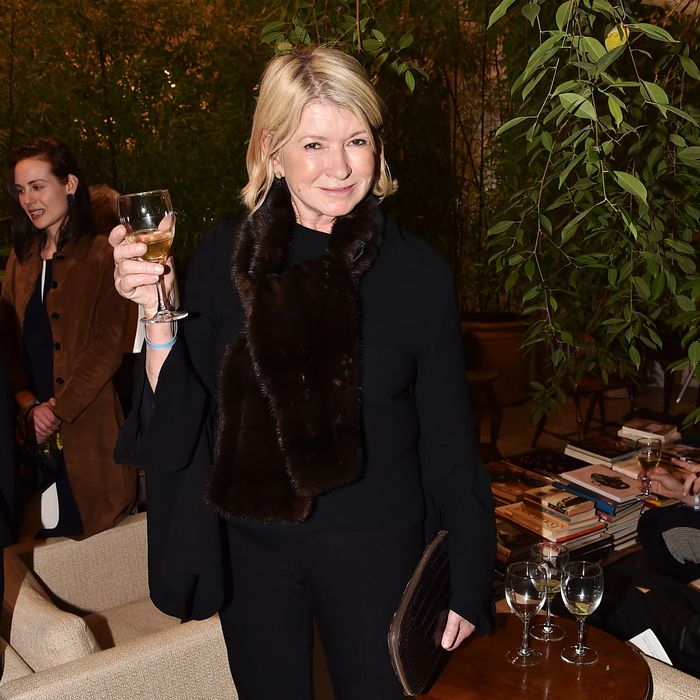 About to be served some weird food.
Photo: Patrick McMullan via Getty Image
Talk about unexpected ingredients. Food queen and serial cookbook author Martha Stewart will join cooking competition show Chopped, entertainment rag Variety reports. The Food Network show, if you've forgotten, has competitors prepare meals using a basket of ingredients that always includes something weird, which means at some point, someone will probably have to feed Stewart — who travels with her own hard-boiled eggs — some odd mess made with gummy worms, warm Red Bull, and toasted quinoa flour.