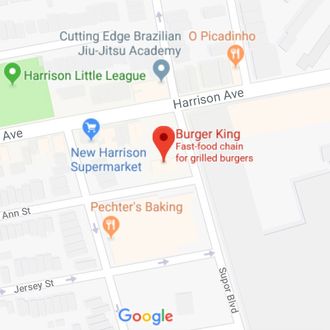 Who can read those tiny street signs anyway?
Tech's greatest achievement is making products that somehow feel more human. In that vein, it seems Google is testing a new feature in Maps that uses landmarks as navigation points, to better approximate the way you'd tell a friend how to get to your place. So, instead of saying, "In a quarter mile, turn left onto Washington Street," the official driving directions have adopted a folksier style, and will now instruct you to hang a Louie after passing a well-known local point of interest.
The feature is still being tested, and definitely doesn't have wide availability yet. But so far, a good portion of the "landmarks" Google chose appear to be … chain restaurants.
This is reportedly just one of several new guidance methods Google is toying with. It's unclear what other kinds of landmarks are being used, or which regions got this test feature, but let's hope engineers at least programmed Google Maps with the sense to not advise turning at, say, Five Guys while in In-N-Out country. Driving is stressful enough already!