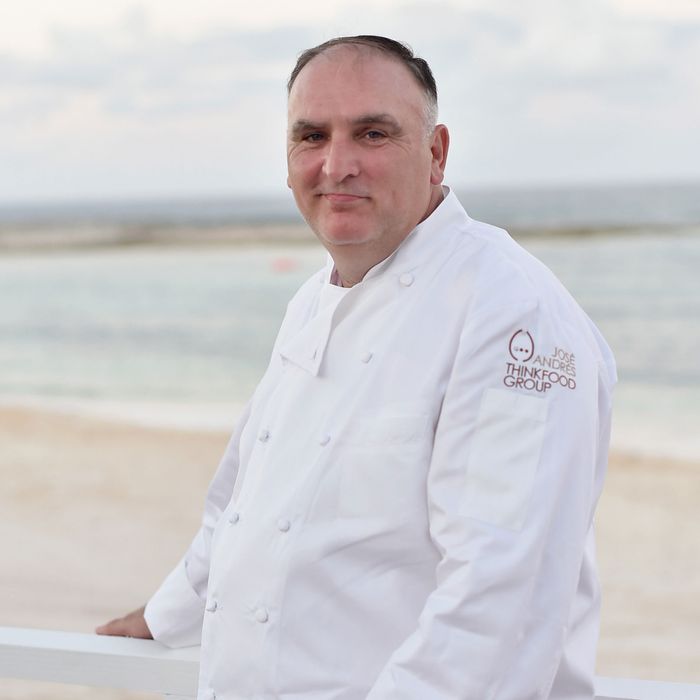 Photo: Mike Coppola/Getty Images
In 2016, Spanish-born chef José Andrés became a household name after refusing to open a new restaurant in one of President Trump's hotels in protest against his politics. Ever since, Andrés has been a thorn in Trump's side, especially in the wake of the ongoing crisis in Hurricane Maria–stricken Puerto Rico, where Andrés provided free meals to people for months afterward.
Today, Time magazine has recognized Andrés for his humanitarian efforts on the island, naming him 1 of the 100 most influential people of 2018. The publication tapped fellow celebrity chef Emeril Lagasse to pen an essay on why Andrés deserves the honor.
"José is an exceptional, generous, compassionate human being," Lagasse writes. "His infectious philanthropic spirit reminds all of us that no matter your craft or passion, our most noble calling as human beings is to selflessly foster hope in and chase despair from the lives of others."
This is just the latest in a string of awards and recognition Andrés has recently garnered, including a Humanitarian of the Year award from the James Beard Foundation and an honorary doctorate from Tufts University, which he will be awarded on May 20.