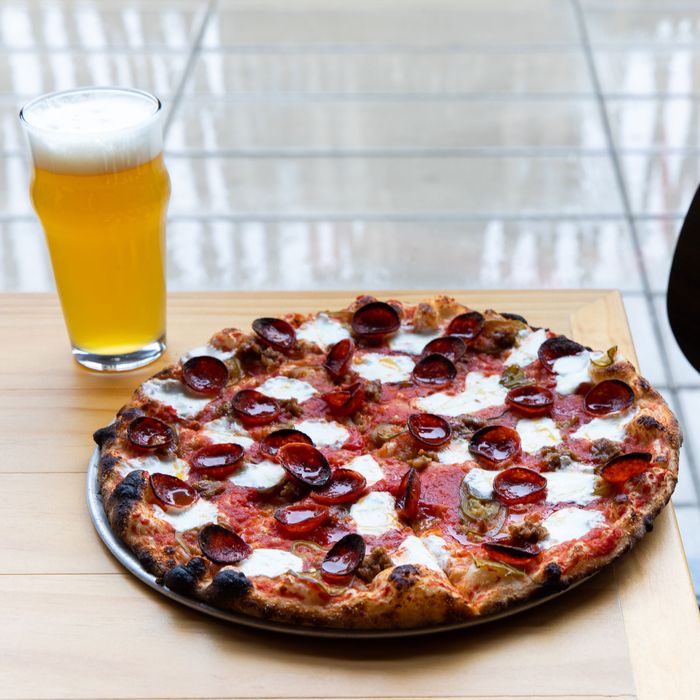 The Roni with tomato, garlic, mozzarella, Parmesan, and pepperoni.
Photo: Nitzan Rubin
Every year is a good year for pizza in New York, of course, but it's especially true in 2018. Paulie Giannone will soon open his first slice shop. Anthony Mangieri will have a homecoming when he reopens his famous Una Pizza Napoletana, with the Contra chefs in tow. Staten Island's great Joe & Pat's will expand to Manhattan. Matt and Emily Hyland, of Emily and Emmy Squared, will open not one but two new pizza restaurants in the East Village. And now, Long Island City, too, has gotten in on the action with the opening of Beebe's, a promising-looking space that quietly opened a couple of weeks ago in the Boro Hotel.
The man behind the pizza is Lou Tomczak, who worked at Paulie Gee's and was the chef-partner at Emmy Squared when it opened. (A dispute with the Hylands led to his departure and a since-resolved lawsuit.) At Beebe's, Tomczak has moved on from the square pies of Emmy and turned his focus to New York's original style of pizza. "I pulled a lot of inspiration from the old-school coal-oven pizzerias," he says, name-checking John's, Juliana's, and Patsy's. "My goal here is to re-create that heyday of coal-oven pizza."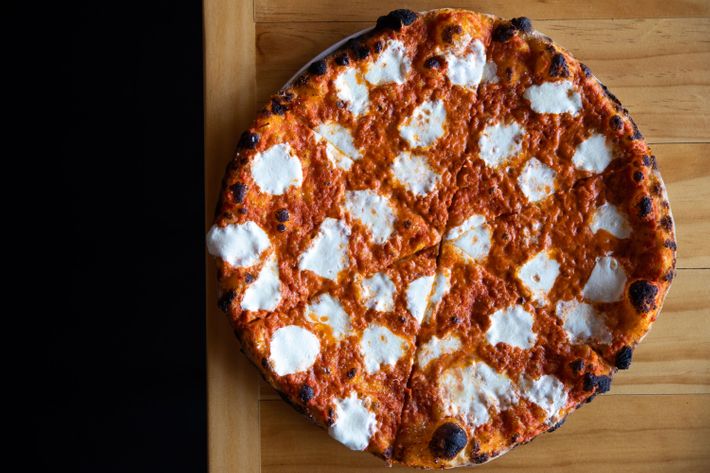 His pies aren't purely in that vein, though, and he's taking a page from the Staten Island style epitomized by Rubirosa. The dough is long fermented and proofed, so it's airy and soft, and cooked for three to four minutes at 700 degrees in a gas oven. But, à la Rubirosa, Tomczak stretches the dough thin and covers it evenly from edge to edge. In a nod to that pizzeria, Tomczak will also offer a straightforward vodka-sauce pizza with mozzarella and Parmesan, as well as a host of other options: Homemade sausage is used for the Jimmy Forager and Hot Italian, and the so-called Campfire matches smoked mozzarella with Pecorino, mushroom, rosemary, and olive oil. The core menu of pizzas will stay the same, but Tomczak says he'll introduce more add-ons and seasonal specials like a pesto pie this summer and squash pizza in the fall.
In addition to pizza, Beebe's is an all-day neighborhood spot in a hotel with a café side hustle and a menu that's full-on Italian-American. That means chef George Mandakas — in charge of the non-pizza options — turns out dishes like fried calamari with pepperoncini, chicken Milanese with arugula, and slices of frozen cheesecake for dessert. (The café will serve breakfast dishes like a ham-and-cheese melt, if you're into savory, or orange-olive-oil cake for people who like to start their days with something sweet.)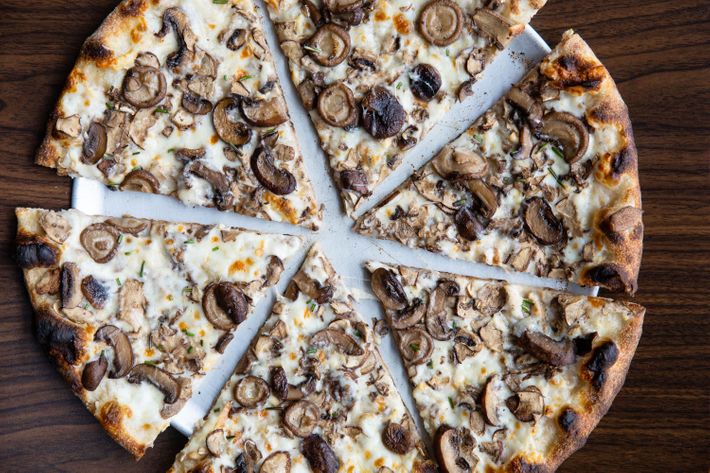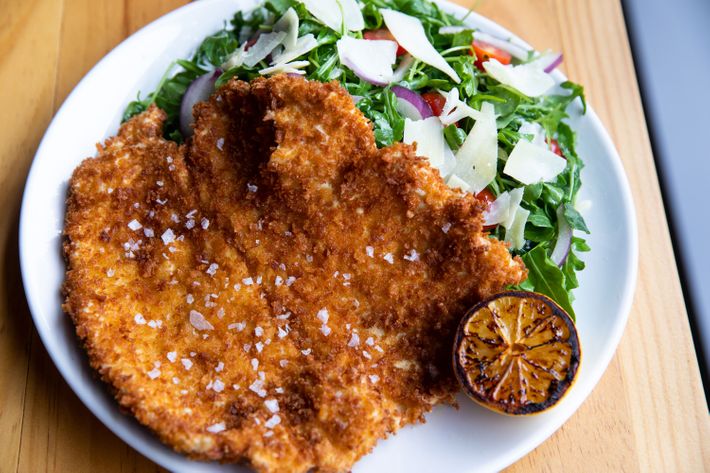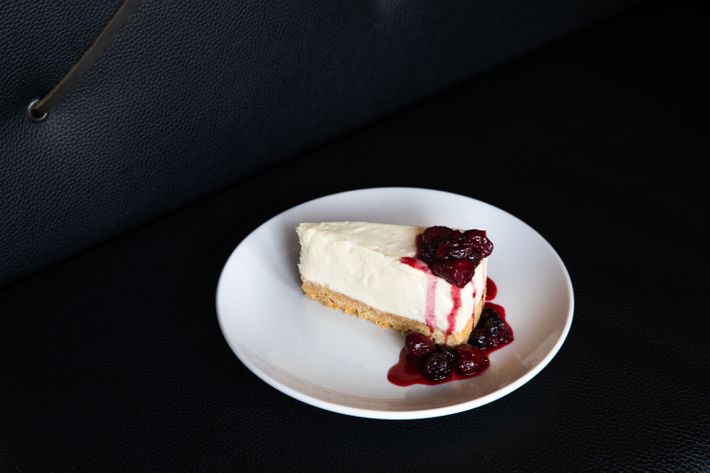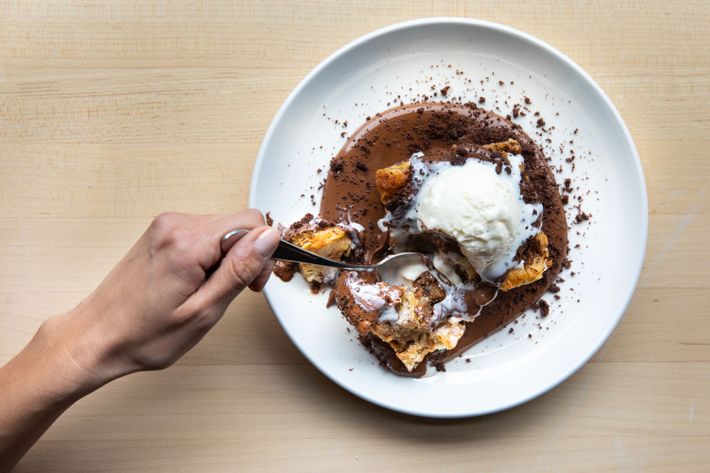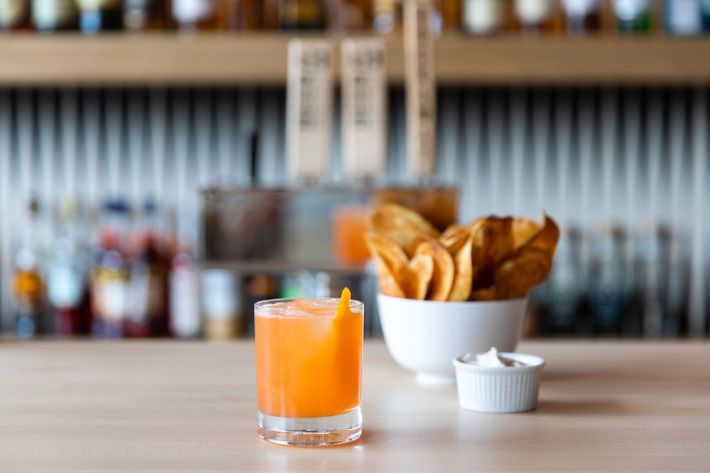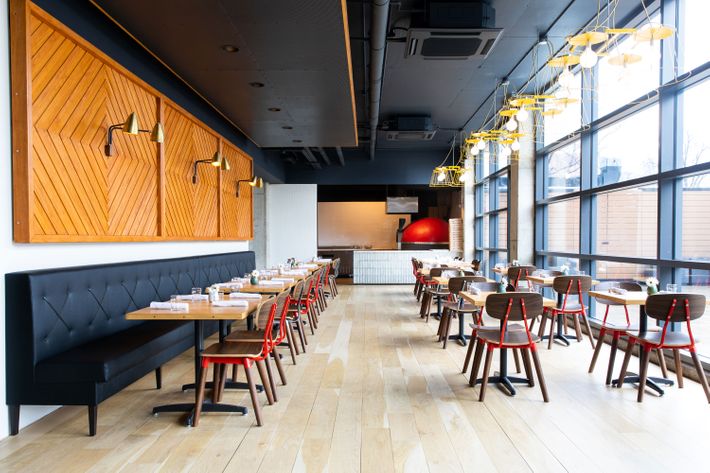 Beebe's, in the Boro Hotel, 38-28 27th St., nr. 38th Ave.; 718-778-0074