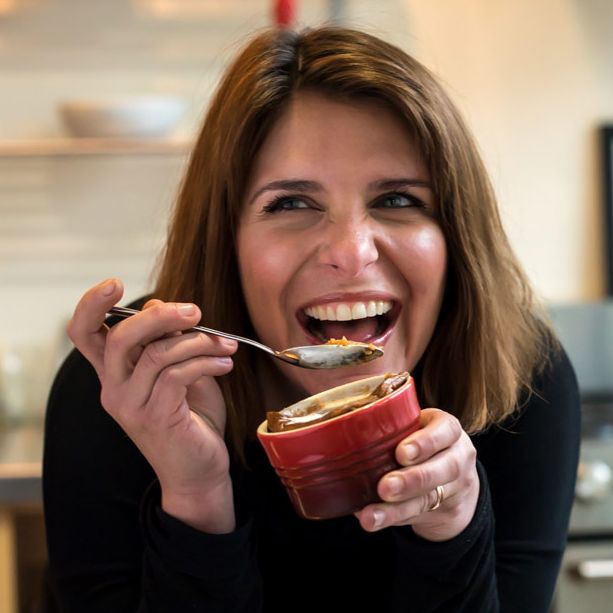 Howard (left) and Bastianich both had pretty decent weekends.
Photo: Josh Woll/PBS; WGBH
Last night, the TV world out in L.A. celebrated the Daytime Emmys, the segment of the annual awards that gives a fighting chance to talk shows, soaps, and series not produced by Netflix. Every year at this event, two food-related awards also get handed out, and for 2018, the Outstanding Culinary Program statuette went to A Chef's Life, the PBS docuseries that follows Vivian Howard around her North Carolina restaurant Chef & the Farmer.
This ended up bookending a memorable weekend for the chef: That was her show's first Emmy, but Howard also won her second James Beard Award on Friday (for an instructional video on the Panna Cooking site). To get Sunday's award, the Chef's Life team beat the crews at Mind of a Chef, Italian power chef Lidia Bastianich's syndicated cooking series Lidia's Kitchen, and Food Network shows Giada Entertains and Valerie's Home Cooking.
The academy gave the other food Emmy — Outstanding Culinary Host — to Bastianich, for her work on Lidia's Kitchen. This is the second time Bastianich has won this award, tying her with Bobby Flay for the most. Howard was nominated for this one, too, and Bastianich bested three other major food-world names as well: Danny Bowien, again for Mind of a Chef's latest season; Giada De Laurentiis, for Giada Entertains; and Guy Fieri, for a new show called Guy's Ranch Kitchen, in which he posts up at his Santa Rosa home to "revamp dishes that are best described as moldy oldies."