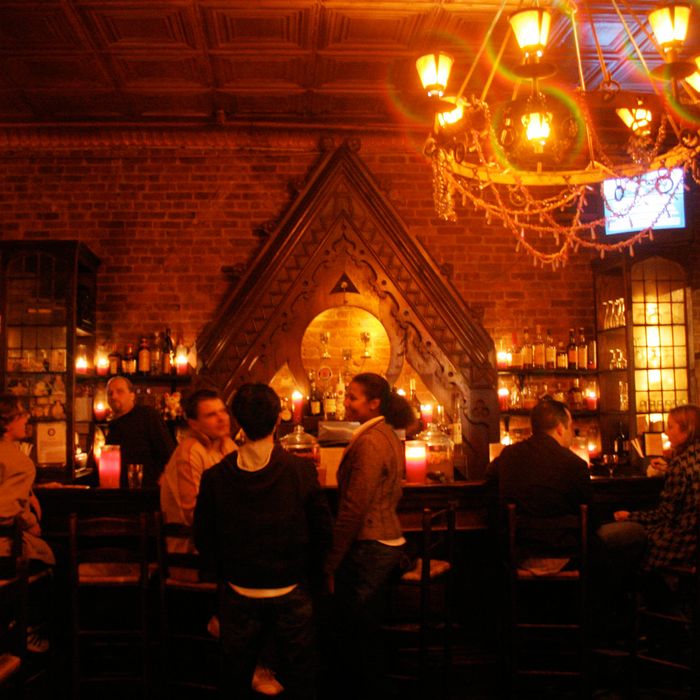 Its last day is April 1.
Photo: Shanna Ravindra
Another East Village classic is on its way out. The 26-year-old pizzeria Three of Cups will close on April 1, owner Anthony Barile announced in a Facebook post. In his heartfelt note, Barile writes that there are several reasons why the restaurant is closing, but that ultimately he "can't sustain it any longer." He goes on to talk about its role in his family life — his wife worked there before they married — and as "a home for the unique souls of the East Village," also acknowledging his partner Santo Fazio and asking people to come before it shutters.
The closing is probably unexpected for fans, given that Three of Cups announced that they'd signed a new lease last April. But the East Village hasn't been what it used to be for a long while now, and the last vestiges of its past — counterculture and otherwise — have been fading. Music mecca HiFi Bar, Noho Star, and Café Orlin all closed late last year, and other oldies like Dempsey's, Stage Restaurant, and De Robertis Caffé also closed in recent years.
Taking Three of Cups' place will be one of New York's trendiest pizzerias: Matt and Emily Hyland were at the Community Board 3 meeting on Monday night applying for a liquor license for Emmy Squared. A lease has not been signed for the space yet, but they're expecting to sign one next week, as well as one for the nearby space that formerly housed GG's.