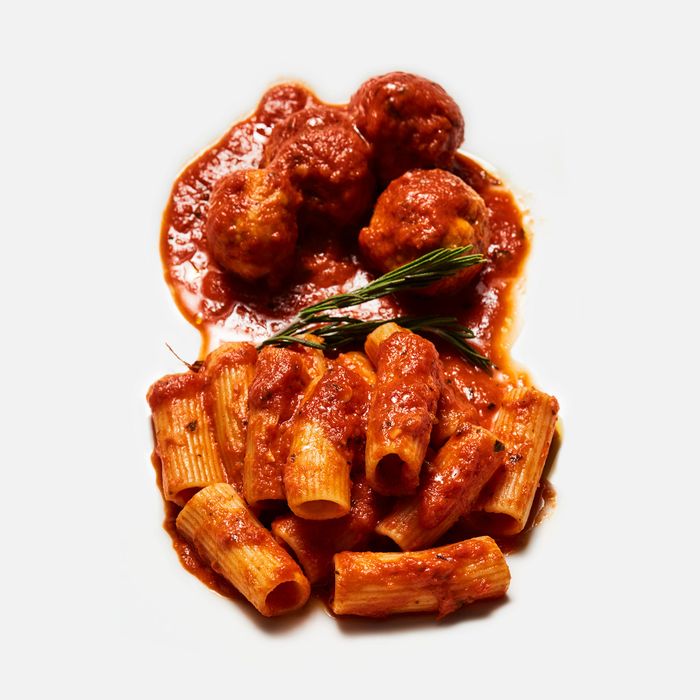 A piatto unico or one-plate meal: rigatoni and chicken meatballs together at last.
Photo: Bobby Doherty/New York Magazine
It's funny to think that young members of today's food cognoscenti may not have even heard of Pino Luongo, but the restaurateur was something like a one-man Major Food Group back in the day — the day being the '80s and '90s. He schmoozed, he schemed, he feuded. He also cooked. An employee named Anthony Bourdain, whom Luongo hired and fired in two months flat, referred to him in the foreward of Luongo's 2009 memoir, Dirty Dishes, as the Dark Prince of Italian Fine Dining.
Along the way, Luongo helped define a certain style of New York–Italian cuisine. And before his business empire went bust (one of those potentially mogul-making but ultimately bankrupting expansion deals), he racked up quite an impressive collection of restaurants: Il Cantinori, Sapore di Mare, Le Madri, and the fantastic Mad. 61 in the basement of Barneys, which was like a miniature precursor to Eataly.
Not least among these celebrity-infested feedlots was Coco Pazzo on East 74th Street and Madison Avenue, which the Times awarded three enthusiastic stars after the restaurant opened in late 1990, and which New York once called "the hippest Italian restaurant on the Upper East Side," which might sound like faint or overly qualified praise, but that's just because Le Madri was located downtown in Chelsea.
Nowadays, Luongo's holdings have dwindled to the discreetly tony Morso off Sutton Place. But Coco Pazzo has always held a special place in his heart. "I always thought that if I were going to open another restaurant, it would be Coco Pazzo," he says. So when a prime piece of Soho real estate, the longtime home to dive bar Milady's, became available, Luongo joined forces with fellow Florentine and onetime Da Silvano manager Alessandro Bandini.
Unlike the original, Coco Pazzo 2018 is two-pronged: The fast-casual Coco Pazzo Kitchen dishes out lunchtime soups, salads, and sandwiches, like chicken Milanese on Sullivan Street Bakery strecci from a nook with its own Prince Street entrance. There's pasta like Luongo's signature rigatoni alla buttera, too, but he would prefer you eat it on premises, in the adjacent trattoria, so it doesn't get cold and gloppy by the time you get it home. "I won't twist your arm about it, though."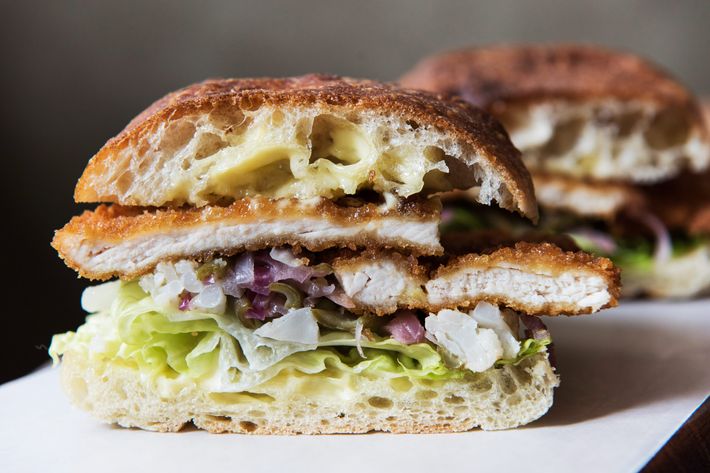 The trattoria dinner menu hews to classic dishes, with one Luongo-ian innovation: a menu category called piatto unico, a one-dish meal that unites — Italophile purists avert your eyes — a pasta and a hunk of meat or seafood on the same plate. There's pappardelle with stracotto (braised beef brisket), orecchiette with grilled octopus, and (gasp!) even meatballs and rigatoni — though it should be noted that the two keep a respectable distance from one another on the long, rectangular platter they're served on. Another piatto unico pairs bucatini with whole grilled sardines, in a sort of deconstructed pasta con le sarde.
If these blue-plate specials of sorts seem at odds with the whole expansive, leisurely paced idea of Italian cuisine, Luongo insists that it's how he ate growing up in Tuscany, and if it was good enough for young Pino, then presumably, it's good enough for Soho.
In addition to the piatto unico, the dinner menu offers lots of seafood antipasti, cheese and salumi platters, and a "per la tavola" menu section, including family-style spreads like grilled rib eyes with Tuscan fries and Caesar salad, or the seafood stew called cacciucco followed by pasta, with many dishes plucked from the restaurateur's playbook.
"I've always loved the name Coco Pazzo — you know it means crazy chef?" says Luongo. "It allows me to interpret Italian cuisine any way I want."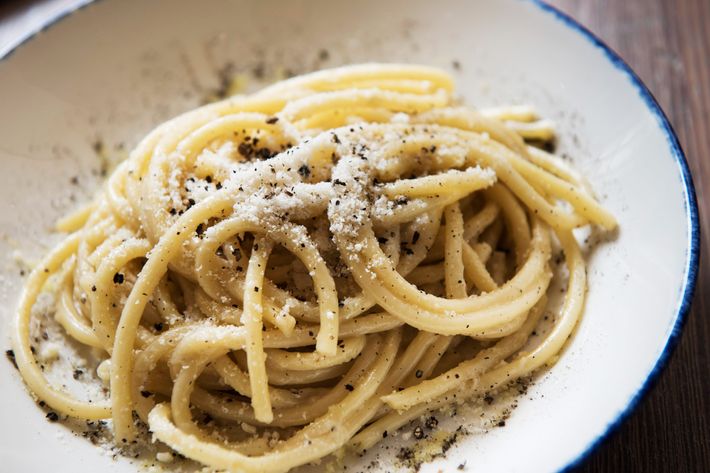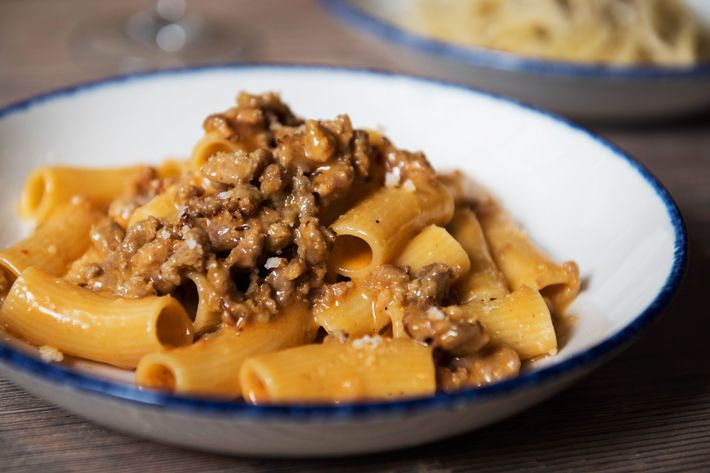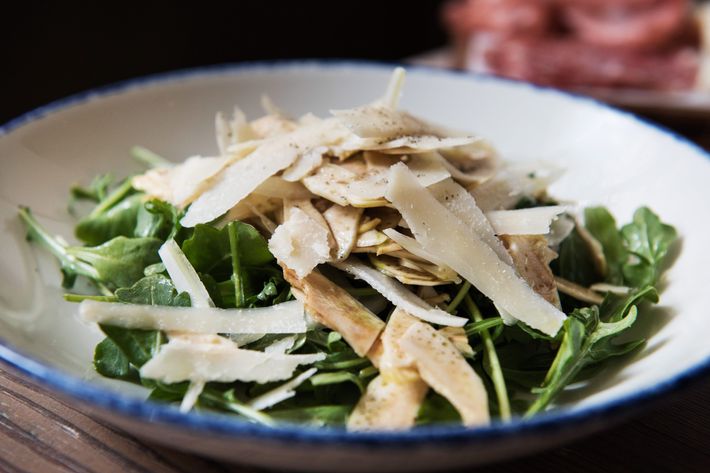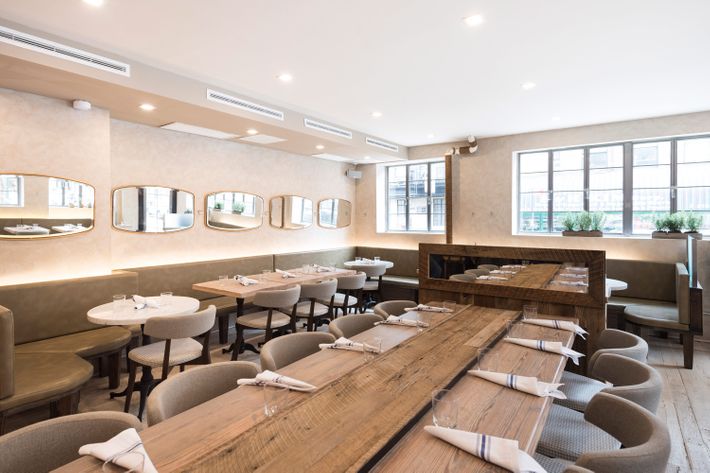 160 Prince St., at Thompson St.; 917-261-6321