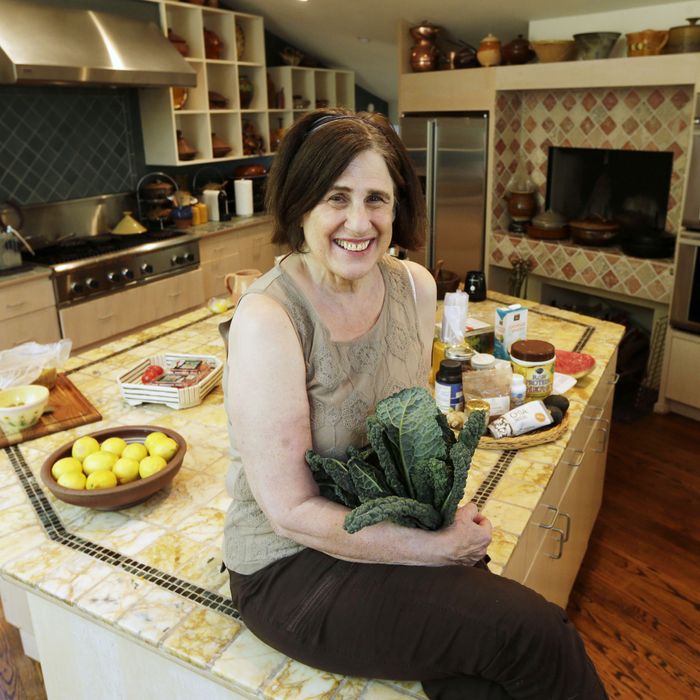 She and "Jim" actually go way back.
Photo: Rich Pedroncelli/AP/REX/Shutterstock
The James Beard Foundation announced today that legendary cookbook author and Moroccan-food fanatic Paula Wolfert will be its 2018 Lifetime Achievement Award recipient, putting her among culinary-world dignitaries like Marcella Hazan and Wolfgang Puck. She's a familiar face at the Beard Awards, having won five times in her five-decade-long career as an author and chef, nabbing her first award for the 1994 book The Cooking of the Eastern Mediterranean.
That book cemented her title as the "undisputed queen of Mediterranean cooking," and she has since won three Julia Child Awards, the Beard's M.F.K. Fisher Distinguished Writing Award, and entry into Cookbook Hall of Fame in 2008 for her nine cookbooks. Wolfert also discovered in 2013 that she has early stage Alzheimer's. Since then, she's segued into raising awareness of the disease and speaking about its prevention. (She was also the subject of a 2017 biography, Unforgettable.)
In a statement, Wolfert calls the latest award "especially meaningful" because "I knew Jim Beard well." In fact, she says, "back in 1957, he gave me my first professional job in food." She adds that she'll count this honor as "the keystone in the arch of my career."