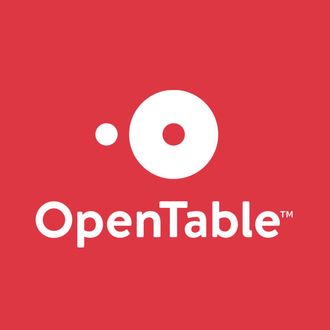 Reserve says it was "obviously done" to hurt its business.
Once virtually the only game in town, OpenTable now faces a slew of online-reservation competitors, from Tock and Resy on the higher end, down to even Yelp for more quotidian spots. It seems OpenTable, or at least one rogue employee, will do whatever it takes to stay on top. Witness a scheme hatched by a Chicago-area OpenTable employee to try to tank the reputation of rival Reserve: The still-anonymous individual, according to Eater Chicago, booked "several hundred" bogus reservations at 45 Chicago restaurants using Reserve in hopes of plaguing the app with no-shows. The employee apparently thought this would be great fodder for his or her pitch to get establishments to switch over to OpenTable (it's typical for reservation services like these to make restaurants work with them exclusively).
OpenTable has apologized and says this individual was "terminated immediately." The scheme reportedly lasted for three months (December to February), involved multiple fake email accounts, and really kicked into high gear on Valentine's Day, the year's busiest day for many restaurants. All told, various tables were booked at top Chicago restaurants, and nobody ever showed. Reserve's software engineers supposedly first noticed the funny business on February 14. A closer look at data revealed a much more nefarious conspiracy: The company says it's difficult to guess how much money restaurants lost, but those businesses aren't happy about it, regardless.
Several of the places that got targeted were restaurants that had previously partnered with OpenTable, but later switched to Reserve. One of them, Tavern at the Park, says the uptick in no-shows was followed very shortly by an inquiry from OpenTable asking if it wanted help fixing its "sagging sales." The spot's co-owner says he can't understand why "the biggest guy on the block" would stoop to "undermining the competition," telling Eater that he's so upset with OpenTable that he thinks "the company should leave Chicago," although he adds "that would never happen."