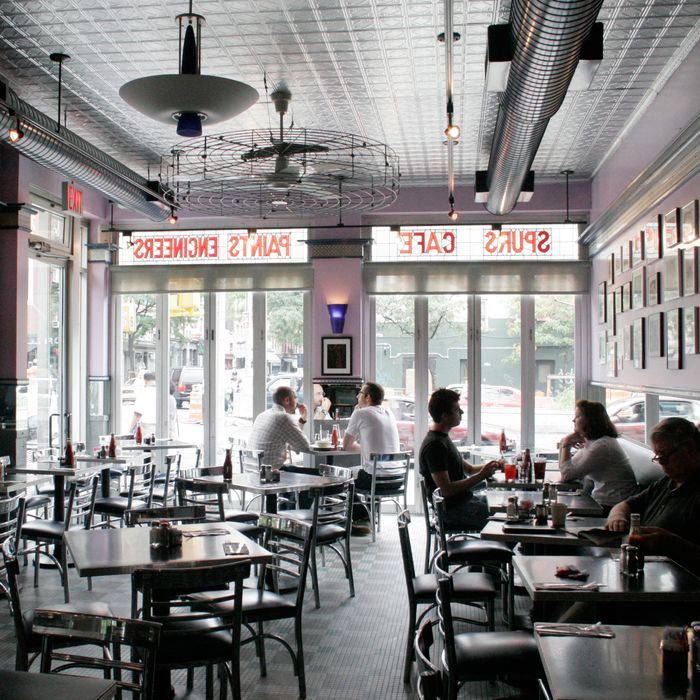 One less diner for Manhattan.
Photo: Shanna Ravindra
They couldn't lasso enough customers: Downtown diner Silver Spurs will close its last location on March 29, bringing an end to its nearly 40-year reign as Manhattan's premier lightly Western-themed diner. The La Guardia Place greasy spoon was the Spurs' second, and last, location; the first, on Broadway and 9th, closed in 2013 after its lease expired. It's just one more diner biting the bust.
Jeremiah's Vanishing New York reports that a reader tipped him off to Silver Spurs' final demise, and that manager Kiki Bourekas blames the shuttering on a dip in business. Bourekas says she's been there since this location opened 22 years ago, but that 2 years ago things started going south. They simply weren't getting enough customers, and at some point had to stop staying open 24 hours a day on weekends because there wasn't enough business.