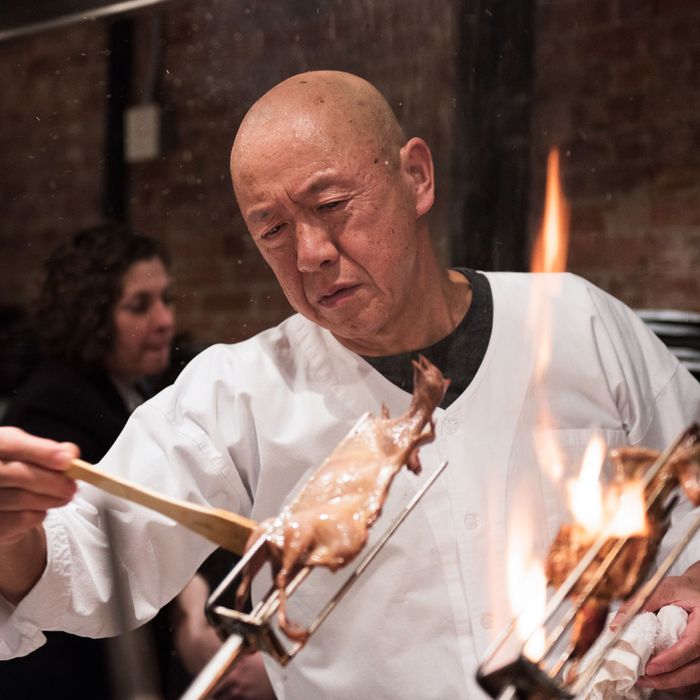 Masa Takayama at work in his fancy meat den.
Photo: Liz Clayman
What would it be like, you've no doubt asked yourself while daydreaming about beef, if America's most celebrated sushi chef had you over for dinner and cooked steak, steak, and then maybe some more steak? That's more or less the premise behind Basement, the restaurant-under-a-restaurant that Masa Takayama, of Masa fame, has opened this week beneath his robata-focused Tetsu. Wednesdays through Fridays, he'll serve what he calls a "meat omakase," which is exactly what it sounds like. Of course, this being Masa, the price tag for the feast — filled with caviar, rare proteins, and lots of high-grade Japanese beef — isn't cheap. It starts at $350 per person, and if you're curious to see exactly what the meal entails, you'll find photos of everything, below.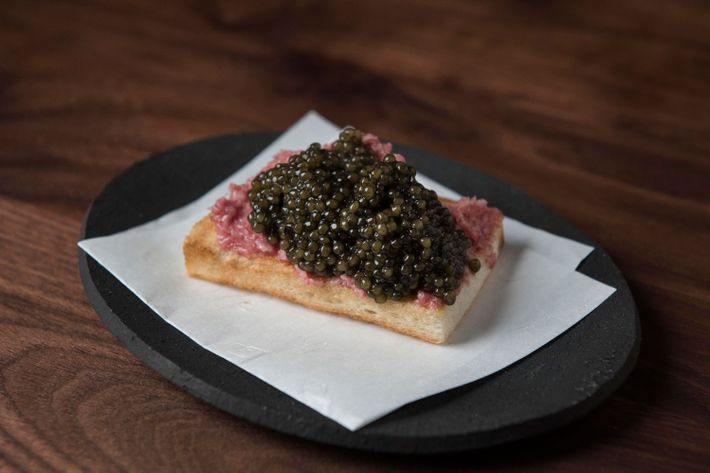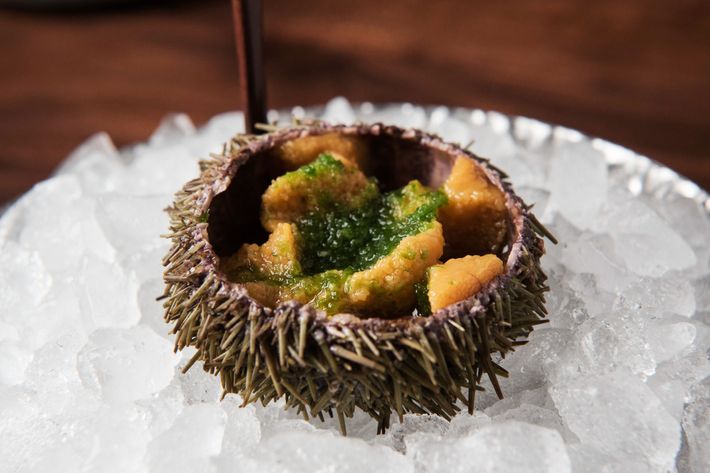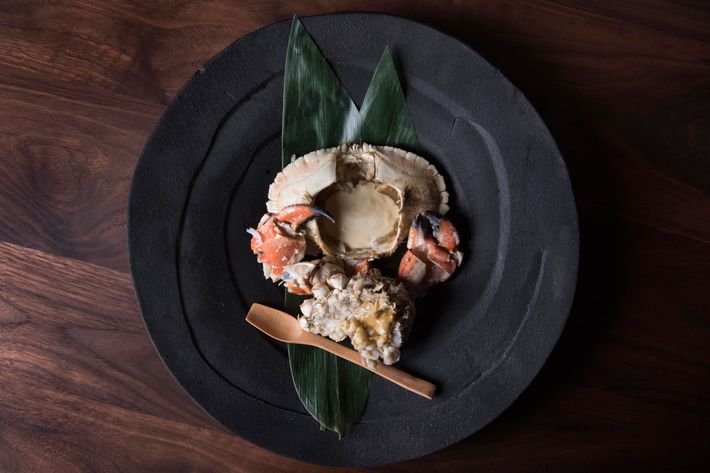 The menu will change all the time in keeping with the seasonal trappings of kaiseki, as well as in deference to diners' preferences. The one thing that will always, in one form or another, stay on the menu is Ohmi beef, a type of wagyu that's considered some of the best beef in the world. How it's prepared will change; it could be served tataki style, as a steak, and so on. To start, the beef will star in two luxe dishes: garlic toast that also comes with caviar (a nod to Masa's toro with caviar) and "fire kissed" with garlic-butter rice, black truffles, and fresh wasabi.
As for why now, Masa himself says that he simply wanted to "have fun playing around with different proteins and cooking techniques" that he can't offer at his revered uptown sushi destination. That means, as you'll see, diners will get a chance to see what one of America's premier sushi chefs — and one of America's first celebrity sushi chefs — can do with chicken necks, game birds, and, yes, even more of that beef.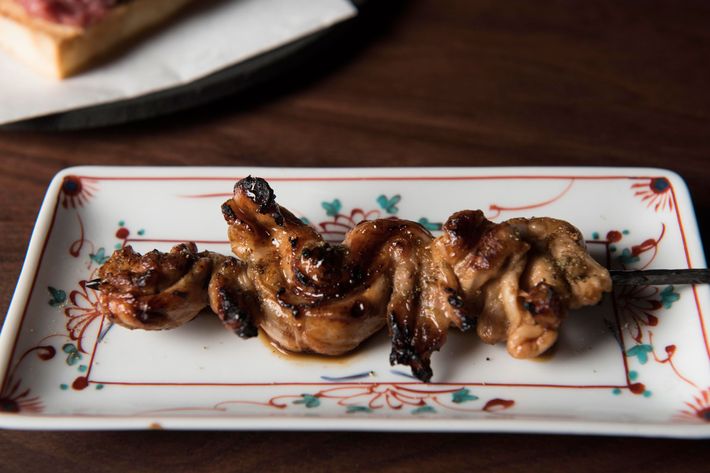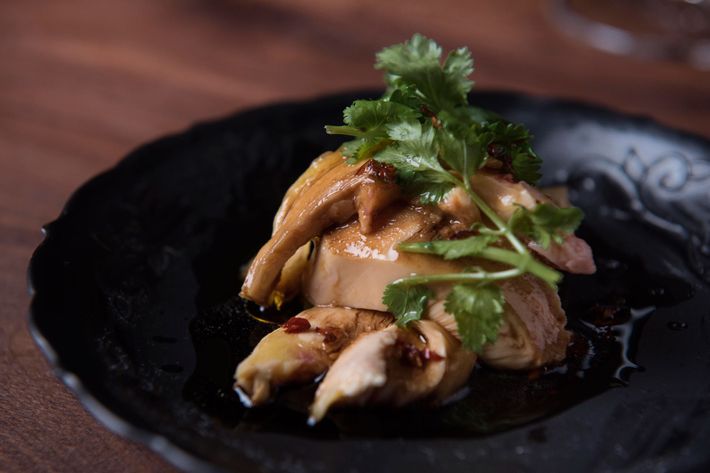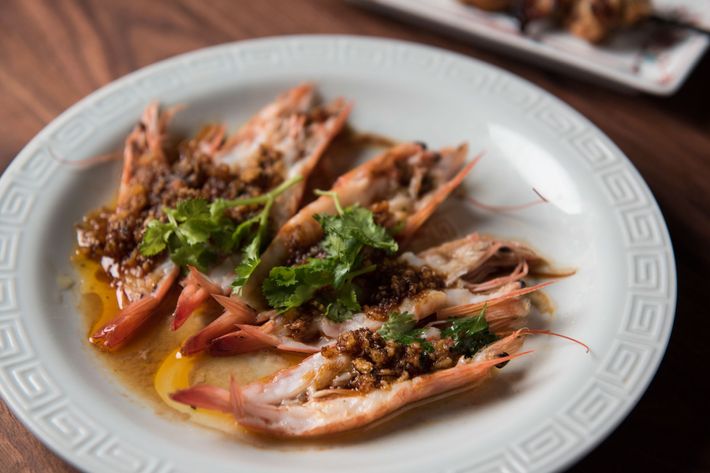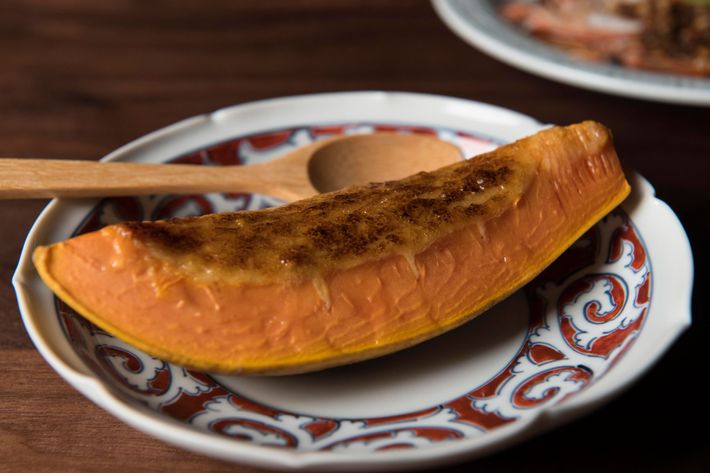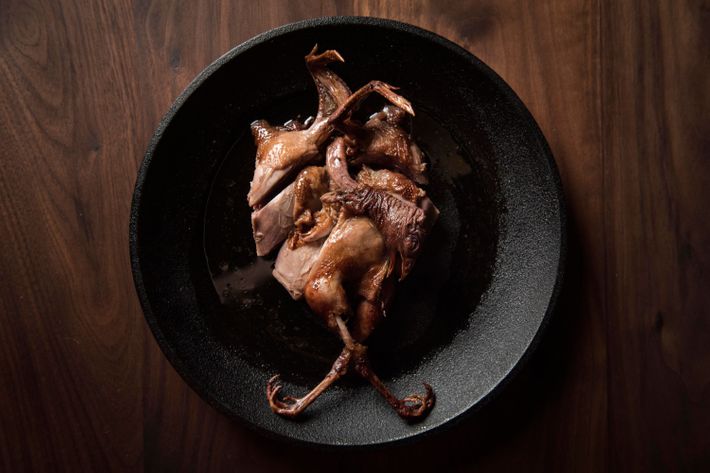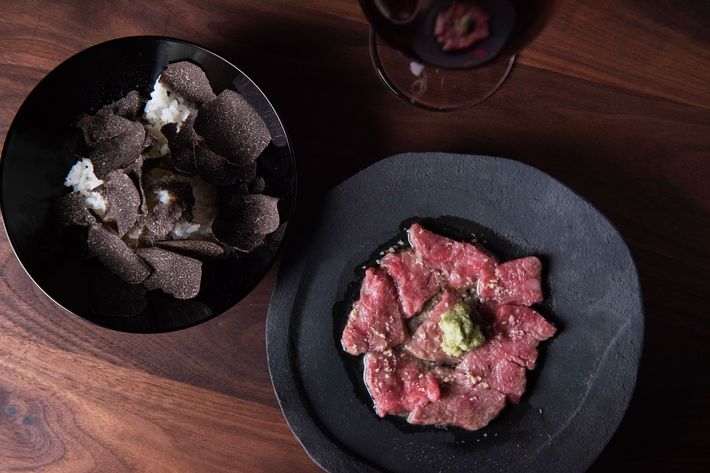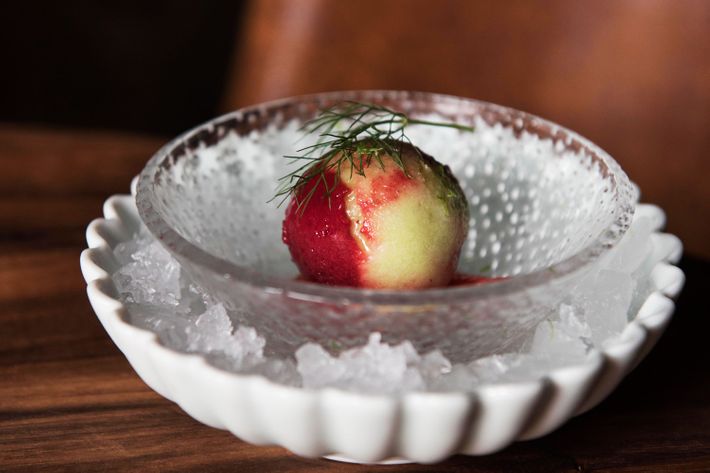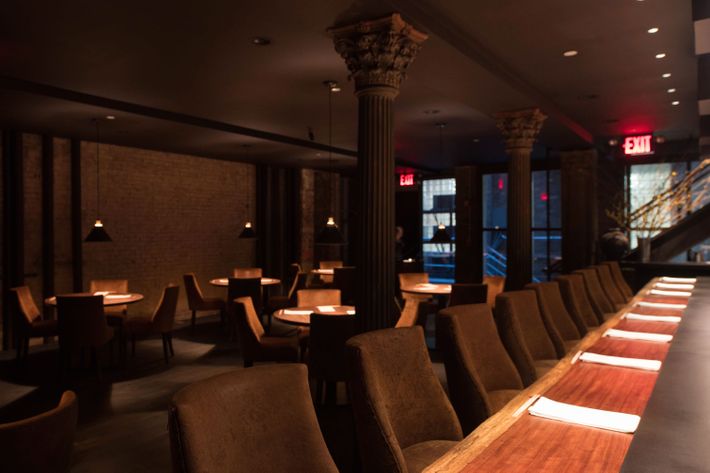 Basement, 78 Leonard St., nr. Church St; 212-207-2370