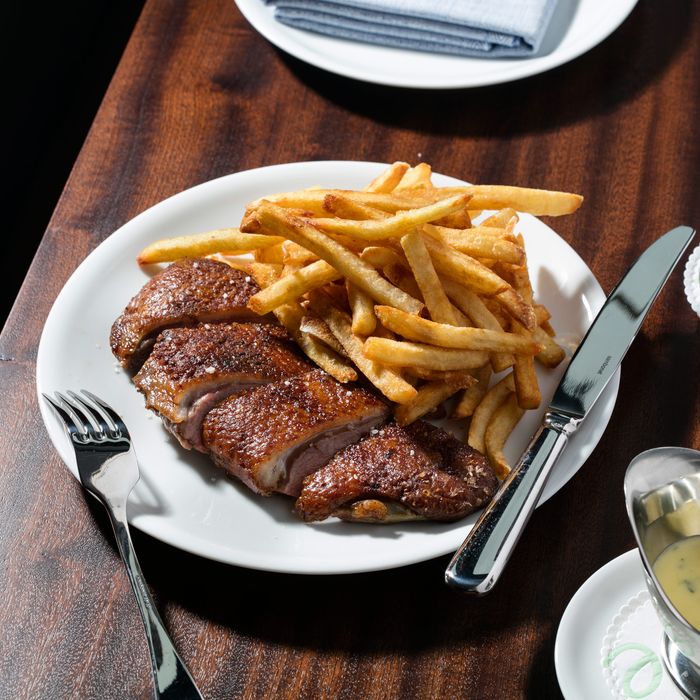 Duck-frites at Frenchette.
Photo: Melissa Hom
Lee Hanson and Riad Nasr will officially open Frenchette in Tribeca for dinner next Monday, five years after they left Keith McNally's employ to plan their first solo restaurant. But the place has been in the works much longer than that. You could say the seeds were planted way back in the early '90s, when the two cooks were working at Daniel. Their professional partnership gave rise to Balthazar, Pastis, Schiller's Liquor Bar, and Minetta Tavern, which means that much of what you think of when you think of hip, fun, consistently reliable New York brasserie and bistro cooking can be traced back to them.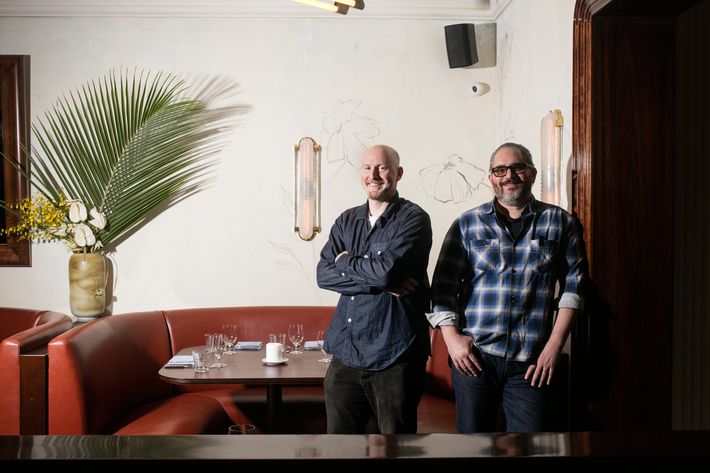 With Frenchette, though, the partners would rather look into French cuisine's vibrant present than its romantic past. They took inspiration from Paris's flourishing bistronomy movement, a modern approach to dining that is looser and more improvisatory, unfussy and often bare-bones. With dark-wood panels as sleek and luminous as a vintage Chris Craft cruiser, creamy wainscoting, and expanses of red-leather banquettes and booths, Frenchette isn't exactly the Corner Bistro. But the tabletops are bare, the wine will be poured into the squat stemmed water glasses that are so popular in many of Paris's buzzing bars à vin, and the menu will be printed daily to indicate the co-chefs' desire to wing it like a couple of post-bop jazzbos rather than play their greatest hits the same way night after night.
You'll always be able to find certain things, though: charcuterie, oysters, and offal; a petite steak of the day, depending on which cut is currently on hand; a whole lobster cooked in a basket on the rotisserie and served with curry beurre fondue; duck-frites.
Yes, there will be frites — how could there not, from these masters of the form? — but the Frenchette fry will be slightly thicker than the standard set at Balthazar two decades ago, a happy accident on receiving equipment with the wrong-size die. ("It's a touch meatier, and you get a little bit more of the creaminess of the potato," says Nasr.) Also, a veal-tongue-mackerel tonnato of sorts; and a côte de boeuf for two, but unlike the chefs' Minetta Tavern signature, this one is cooked over a Japanese robata grill.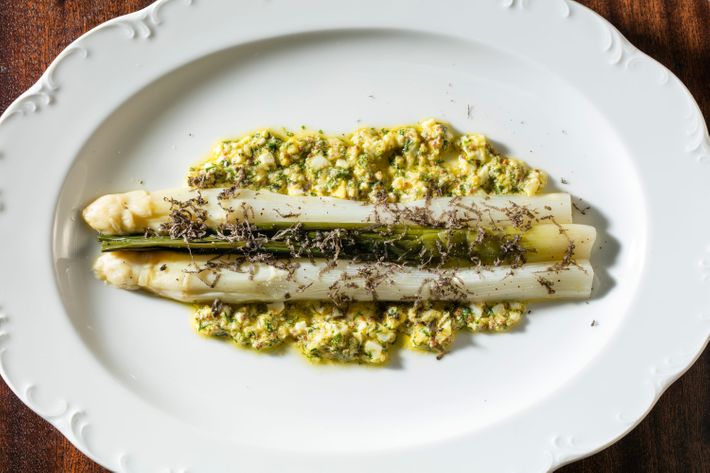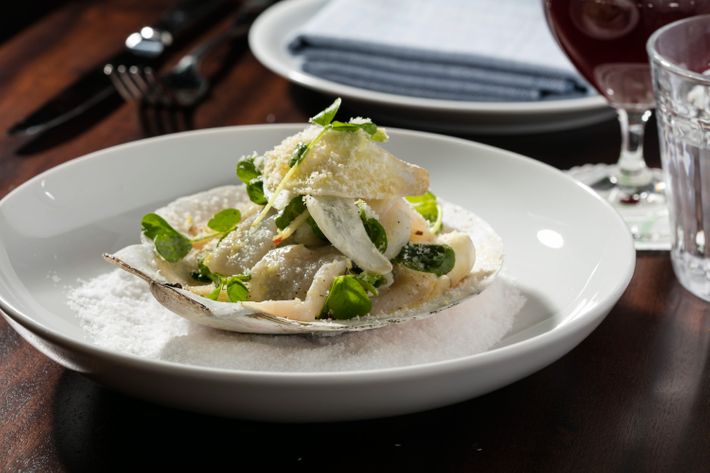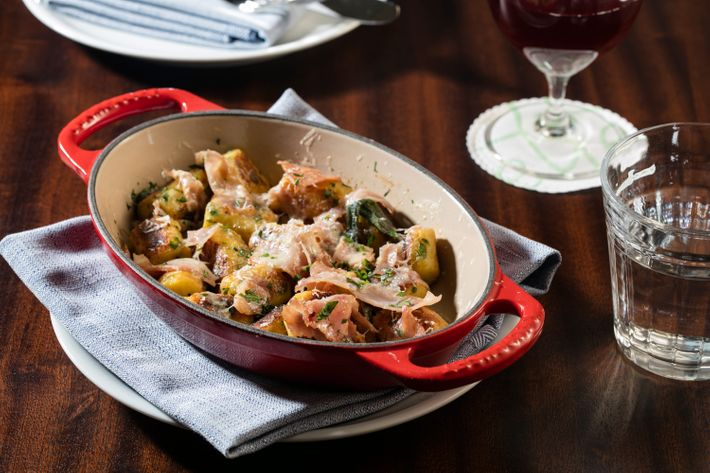 Nasr and Hanson have reunited quite a few of their old Balthazar crew for this venture: Jorge Riera, most recently of Wildair and Contra, is overseeing the beverage program, which is heavy on aperitifs and natural wines, including those made in the Loire Valley by onetime front-of-the-house man Laurent Saillard. And for those who remember the seminal 360 in Red Hook, its proprietor Arnaud Erhart has returned to New York after running a scuba school in Vieques to serve as captain and share his palpable enthusiasm for le vin naturel.
Roger Gural, who worked at Balthazar Bakery in its early days, will provide mini-baguettes for the table and morning pastries from his nearby Arcade Bakery. You can also credit Gural indirectly for Frenchette's burger, a simple tavern-style model that Hanson and Nasr were on the fence about adding to their repertoire, as all self-respecting chefs are at one point or another in their careers, until they tried Gural's proposed hamburger holder, a hybrid brioche-potato-milk bun that ended the debate.
Once dinner is up and running, Hanson and Nasr plan to serve straight through, like any good brasserie, from 8 a.m. to midnight.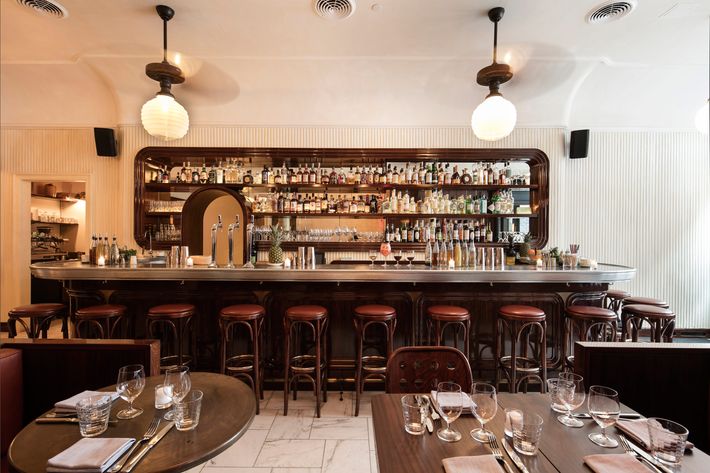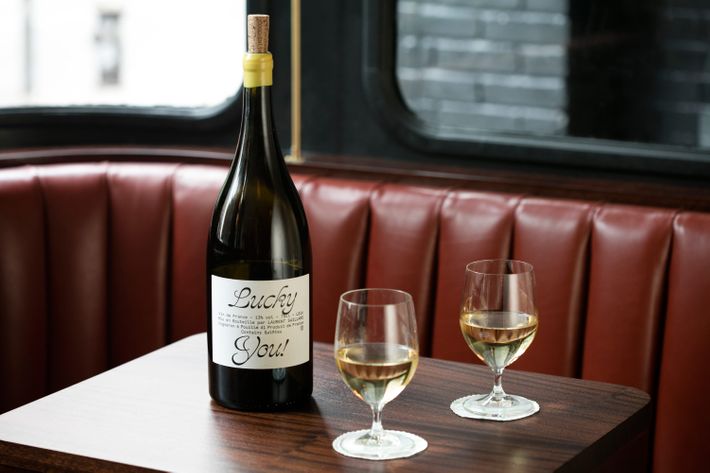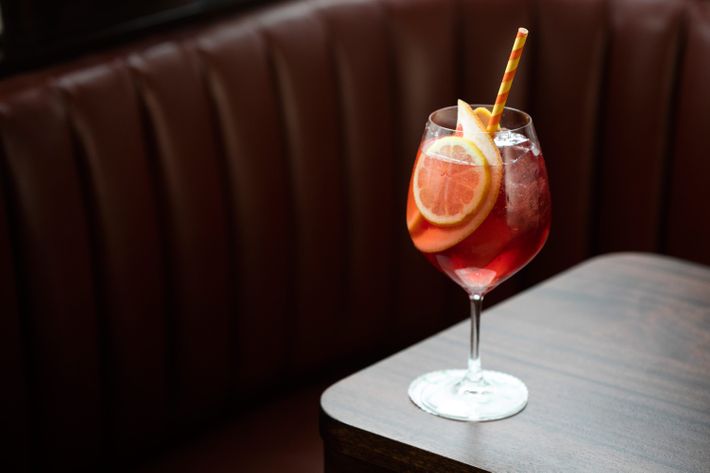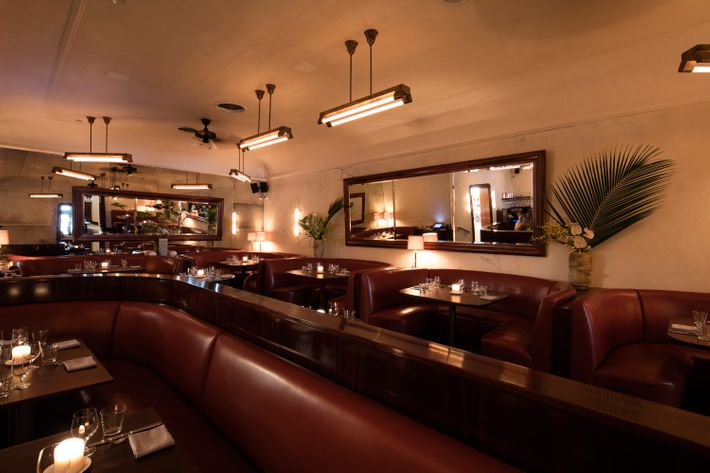 241 West Broadway, nr. Beach St., no phone