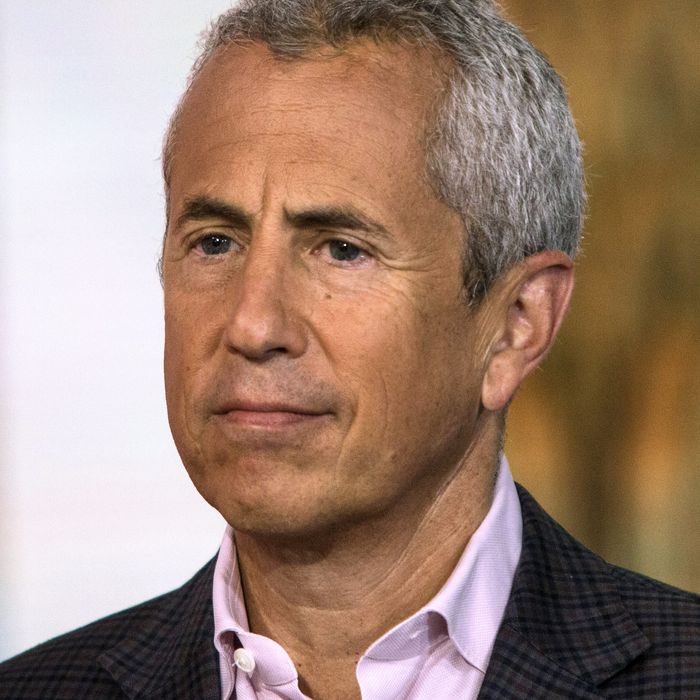 Meyer.
Photo: Bloomberg/Bloomberg via Getty Images
Danny Meyer has fueled his restaurant empire with the image — and brand — of a man who cares deeply about taking care of people, earning the nickname "Mr. Hospitality" along the way. Meyer's hospitality has never just been about customers, though: In 2015, he was applauded when he announced that he would eliminate tips to better take compensate his employees. But according to a new report by Eater New York, the restaurateur's Union Square Hospitality Group has not lived up to that image and has a history of mishandling allegations of misconduct.
Both current and former staff members (many of whom remain anonymous) spoke to Eater about patterns of abuse by former North End Grill chef Eric Korsh, whose behavior was reported by multiple staffers, and former Gramercy Tavern sous chef Junsoo Bae. Korsh left North End Grill and is now at Racines; Grub interviewed him about his new job after it was announced. Korsh was a reportedly problem from the start, with eight staffers telling Eater "he gave massages to female staffers, made inappropriate comments about female customers that he found attractive, and regularly lost his temper at both kitchen and front-of-house staff." (He denies all accusations.)
In January, for an article about what we should expect from the men who run restaurants, Meyer told Grub Street it's "not hard" to draw the line of what behavior is and isn't tolerable. He included the kind of aggressive behavior Korsh is accused of, saying "I've never had any patience for that, whatsoever. If one of our chefs were ever to yell at someone on our team … that just absolutely wouldn't work."
Bae himself confirmed that he groped a server and put his hand on her neck at a company party in January 2016, for which he says "he was suspended briefly and required to take 'Danny Meyer classes that reiterate his philosophy.'" The sous chef was reportedly a bully in the kitchen, and three current and one former Gramercy Tavern employees say he was a subject of multiple complaints. In one instance, he "began to berate a female server over a seemingly innocuous issue" in front of customers. In an interview with Eater, Bae says he didn't create "a toxic work environment" but adds, "I sincerely apologize for everything that happened. It was my fault." Five other employees kitchen were reportedly fired for harassment or bullying in January.
While both Bae and Korsh's behavior was reported to USHG's HR, staff say the response was inadequate and demoralizing. Those who spoke with Eater say that USHG "has previously tolerated and protected people who have behaved inappropriately toward their colleagues." One former North End Grill employee of nearly five years tells Eater that Meyer's "employees first" mantra is "misleading" and "a false trap. Because they're not acting that way." The company's HR department has been led for 13 years by Angie Buonpane, and current and former employees say they left meetings with her "feeling like the company was not taking complaints about inappropriate behavior from people like Korsh seriously, or doing enough to address problems."
Korsh reportedly targeted former back waiter Catherine Woodard, texting her constantly, trying to feed her, giving her shoulder massages without asking, and asking her to come to his apartment. In one instance he took a picture of her from behind and sent it to her, a behavior that she says was a way of saying "I'm in charge." Korsh was reportedly complained about twice in his first year by a former kitchen employee, again in 2015, and twice more in 2016 including by a server who left "because of incident where he lost his temper and in part because she didn't think HR was properly handling complaints against him."
The staffer who worked at North End Grill for five years met with Buonpane in 2016, and says she was asked for "additional evidence, as if she wanted me to have stacks of folders and rolls of films, and without that, I wasn't credible." She describes Buonpane's response as feeling like "a cross-examination." (In a statement emailed to Eater, Buonpane wrote, "I would never violate the trust of the employees that I support.") Korsh was reportedly regularly meeting with HR to work on his behavior, and Buonpane told the longtime staffer that his behavior had changed. But every woman who worked at North End Grill, except Woodward, says they left because his behavior wasn't getting better and nothing was being done about it.
Meyer declined to comment to Eater, instead sending a statement. In it, he wrote, "unfortunately not all investigations end conclusively … the last several months have been an invaluable learning opportunity for us … going forward we are resolved to eradicate the deep-seated problem of gender-based discrimination at its source." He added that USHG is committed to "improving gender parity in leadership roles." The new chef at Marta, Vini e Fritti, and Caffe Marchio is Lena Ciardullo, who replaces Joe Tarasco. One Gramercy Tavern employee says "it feels like now they are really trying to clear house and truly have a zero-tolerance policy." And it adds a new context to comments Meyer made to Grub in January that, at the time, felt vague: "I'm pretty confident that this fish does not stink from the head down, but I'm also pretty confident that there are things that the head of the fish needs to know about".