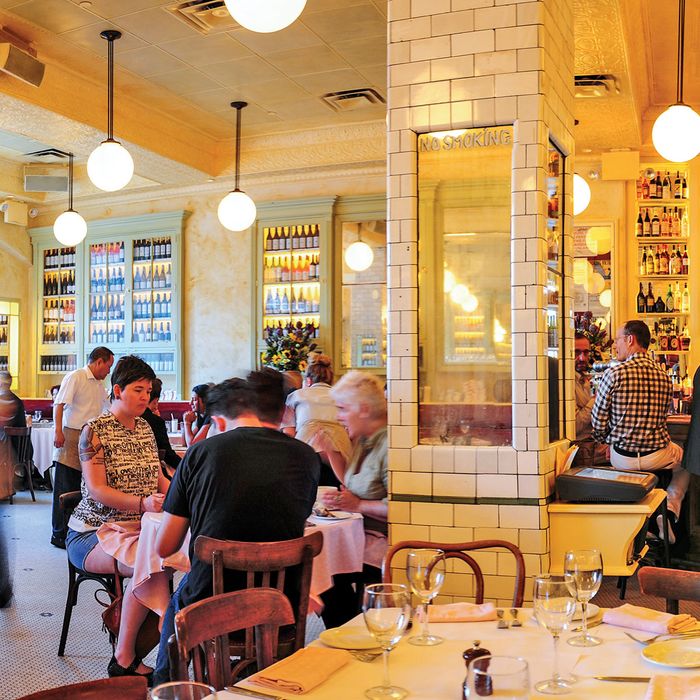 Say good-bye to that prime rib.
Photo: Sarah Silberg/New York Magazine
Keith McNally's throwback brasserie Cherche Midi is getting the guillotine. It will enter the great restaurant graveyard in the sky in early June, a representative for the restaurant confirmed. The lease will expire then, the representative says, and according to state filings, all 46 employees will be laid off. It will follow Daniel Boulud's DBGB, another high-profile restaurant at the intersection of Houston and Bowery, out the door of the Lower East Side. Cherche Midi replaced McNally's pizzeria Pulino in 2014, and earned lots of praise during its run. Both New York's Adam Platt and the New York Times' Pete Wells awarded it two stars, and Platt argued there was no better prime rib in town.
McNally is synonymous with downtown restaurants (even if some of his views aren't, well, very progressive) but he's experienced ups and downs in recent years: Last year he opened Augustine, and his iconic Pastis was supposed to return, but he also also closed Schiller's, a bar that was tied up in a particular moment on the Lower East Side.
This post has been updated with information from a representative for the restaurant.