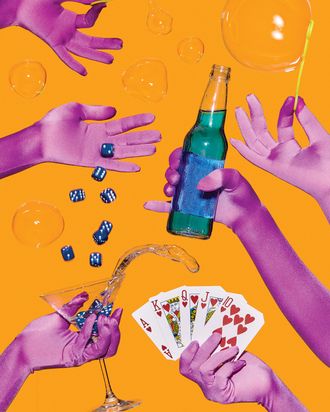 Gloves by We Love Colors.
Photo: Bobby Doherty/New York Magazine
Every year, we go through the ritual of rounding up the best dishes to order, shops to peruse, cocktails to drink, and handy people to hire. And every year, even as we mourn a few losses (farewell, Saltie sandwiches; so long, Hi-Fi bar), we marvel at all the ways New York manages to be much more than a bunch of banks and Duane Reades. This year's best-of list in the fun and nightlife category includes a roving rave, a hidden movie theater, a Trinidadian brewery, and more.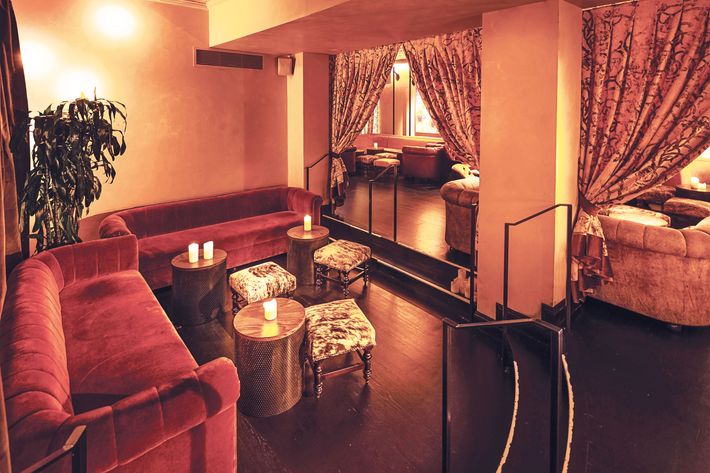 Weeknight Disco Party
Foxy at Et Al
191 Chrystie St., nr. Stanton St.; 917-341-6856
On Thursdays at 10 p.m., Et Al — a Lower East Side cocktail lounge that looks like a jewelry box inside, with curved velvet sofas and a bar underlit by beams of gold light — morphs into a disco. The venue isn't as cavernous as Studio 54 and the patrons aren't as famous or naked, but the Foxy party is still a glam little pick-me-up for anyone ready to jump-start the weekend with some footwork and a tequila drink like the Love Blake, mixed with lemon, grated cinnamon, and a pineapple-leaf garnish ($16). Adeline, front woman of the Brooklyn disco band Escort, can usually be found in the DJ booth, mixing Chic or Bowie with underground edits from Joey Negro or her bandmate JKriv. And should you come straight from the office, '70s-era fur coats and sequined tops are on-site and for loan (from $10; also available for purchase) from vintage shops What Goes Around Comes Around and Fleur du Mal. Get outfitted by Nicky Ottav, a stylist with a penchant for zebra print and go-go boots, who also comes with the Foxy party program.
Fermentory
Island to Island
642 Rogers Ave., nr. Parkside Ave., Prospect Lefferts Gardens
646-769-0490
Most breweries follow a standard fermentation script, focusing on beer alone. Not so at Island to Island: Owner Danii Oliver taps her Trinidadian–St. Martins heritage for the fermentory, tasking microbes to create jun kombucha, hard cider flavored with sorrel and pineapple, and sugarcane beer. For the alcohol-averse, Island to Island offers pressed juices and smoothies boosted with ingredients like moinga seeds, spirulina, and, fittingly, brewer's yeast. The vice-and-virtue approach to drinking attracts a crowd as diverse as the menu, from parents (there are toys to keep kids entertained) to beer obsessives geeking out over the Haitian-chocolate-inspired Midnight porter, spiced with star anise and cinnamon ($20 for 22 ounces). When the weather's nice, a lush courtyard with picnic tables sets an ideal scene for drinking the day away.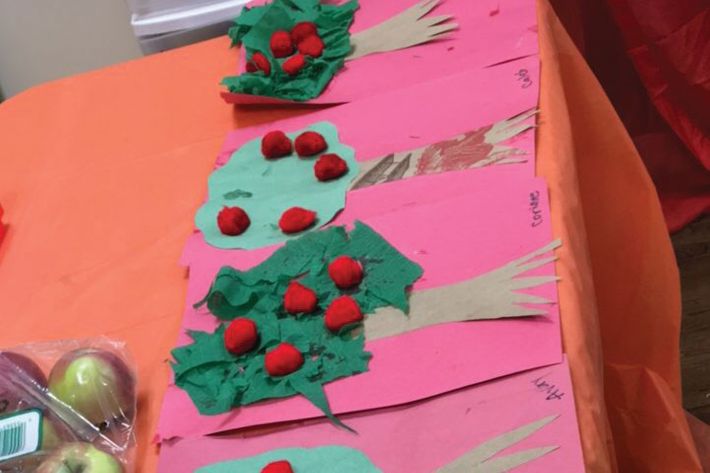 Vegan Art Classes
Fruiggie
Locations vary; 347-480-3223
When Tamika Albertini set out to find an ecofriendly children's art studio in New York, she came up empty. So she decided to make her own. What started out as a small Bed-Stuy enterprise for children of hyper­conscientious parents to paint with twigs and housemade vegan, hypo­allergenic paints has turned into a full-fledged menu of classes (locations vary in Brooklyn while Albertini looks for a bigger space) for birthday parties and weeklong summer camps ($450), which include baking lessons. Fruiggie offers what you're unlikely to find elsewhere in the city: Toddlers, for instance, can attend a chakra art class ($25), giving your 2-year-old a familiarity with her seven chakras through song and snacks, or there's a story-time class ($20) to teach budding ecowarriors about subjects like sustainability through drawing projects done on a mini recycled easel.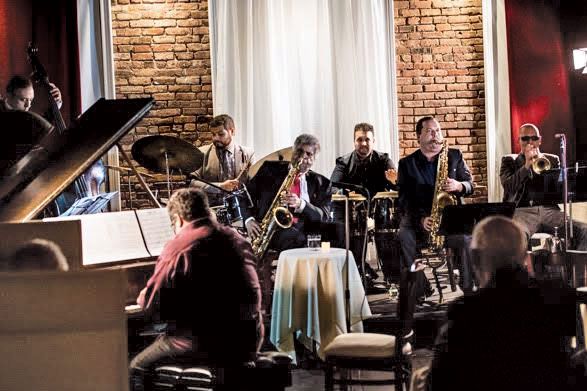 Jazz Den
The 75 Club
75 Murray St., nr. W. Broadway; 212-406-7575
Jazz venues can be fickle in New York — witness the Stone's move from its longtime Alphabet City locale to a New School campus theater — so music fans rejoiced when the 75 Club opened in the subterranean Tribeca space that used to hold Silver Lining, the jazz lounge that closed in 2013. In a landmarked cast-iron townhouse from 1857 (the building was erected by James Bogardus, who actually patented cast-iron architecture), the 75 Club books sets from renowned artists like the contrabassist Juini Booth, who's played with Sun Ra Arkestra; the saxophonist Fostina Dixon; and trombonist Slide Hampton, for $20 on the weekends, with special no-cover nights featuring Tardo Hammer on the keys. And even if jazz isn't your thing, the 75 Club is an ideal third-date spot, what with the white-tablecloth two-tops, perfect Old-Fashioneds ($15), and charcuterie.
Indoor Bocce Court
Jack and Fanny's
1591 Second Ave., nr. 83rd St.; 917-259-0028
With Jack and Fanny's, the Upper East Side is now home to an indoor bocce court — Manhattan's only one in a bar. The team behind nearby Bondurants opened this palatial spot and modeled it after a basement in a '70s-era Italian home, right down to the mid-century-looking sofas surrounding a (nonworking) fireplace, the yellow leather bar stools, and the wooden floors, worn to an almost-bleached look by previous tenants. That's in front; in the back, skylights and ferns frame the bocce court (games are free) and a counter for onlookers. Young uptown finance guys can watch sports on nine flat-screens or trade date banter over one of 14 draft cocktails, like the Gentle Love ($13), which blends Del Maguey Vida mezcal with Aperol, Ancho Reyes liqueur, falernum, grapefruit, and Bittermen's habanero bitters to spicy perfection. The menu's also full of bar bites like a double-patty flattop burger ($14) and fra diavolo wings ($12).
Bushwick Bar
Rose Gold
96 Morgan Ave., nr. Ingraham St., East Williamsburg; 718-821-2580
The basement of a New England–style clam shack is an unlikely place to find Bushwick's best new place to dance, but there it is: Rose Gold is now where to go when you want to hear house and disco but the House of Yes line is far too long and you've been to Jupiter Disco far too many times. Opened by the owners of Cape House upstairs, Rose Gold emerged fully formed this winter, after a team of artists and designers made over the basement with a painted floor in a black-and-white Op Art pattern and pools of purple and turquoise neon light. Descend the stairs to find cocktails like the Gold Spark, a $14 mix of rum, apricot liqueur, Cognac, and Champagne, and music booked by guys who regularly spin at Black Flamingo and Mad Tropical, and you'll forget to emerge again until the early hours of the morning.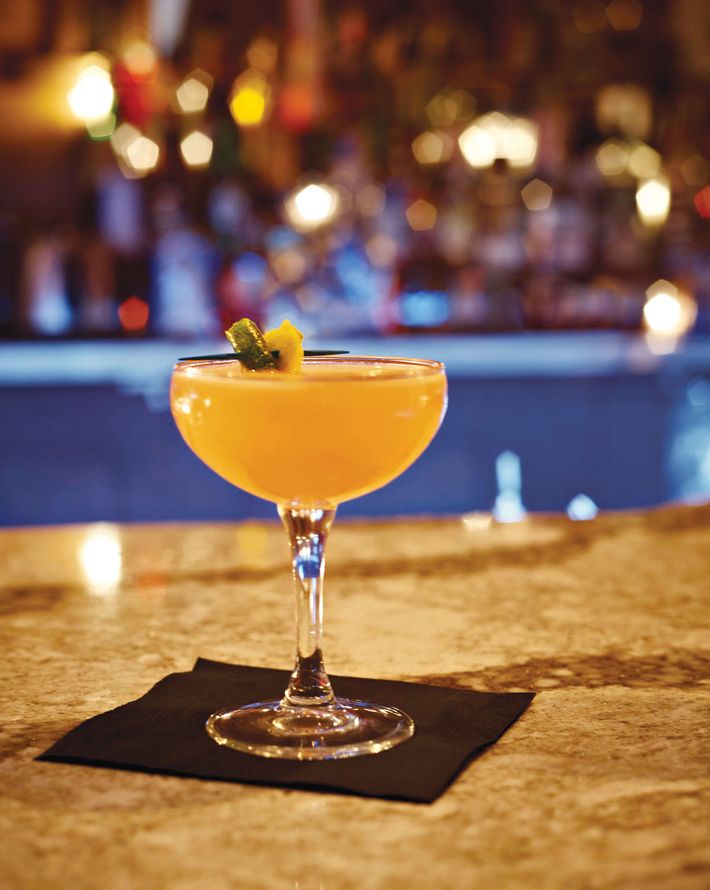 Staten Island Bar
The Coupe
379 Van Duzer St., Staten Island; 718-269-0668
Hop on "the boat" (that's what you call the Staten Island Ferry to fit in with locals), board the railway, then get off at the Stapleton station to find yourself at a surprising venue: a serious cocktail lounge — the island's first — called the Coupe. Whereas your best option for drinking used to be beers at one of Staten Island's fantastic pizza pubs, the Coupe, headed by bartender Edward Mango and with consulting collaborators such as Attaboy general manager Andrew Rice, introduces a romantic spot with no TVs and a craft-cocktail menu. The ice is hand-carved, drinks are shaken to order with housemade ingredients like ginger syrup, and the service is impeccably professional. Grab one of the 15 red-leather-topped stools at the marble bar if you're there to unwind with an $11 cocktail (the list tends toward classics like Manhattans and Eastside Rickeys), or head to the candlelit back area to relax at a table with club chairs.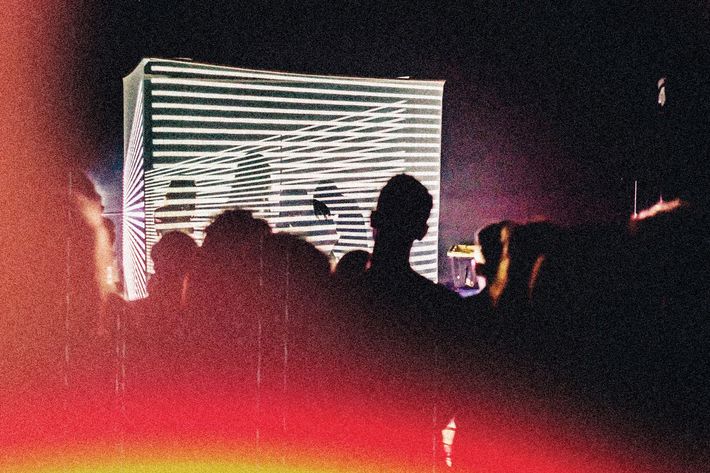 Roving Rave
Offline Projects has transformed a Salvation Army preschool into a techno roller rink and, more recently, brought Scottish DJ Hudson Mohawke to the Russian and Turkish Baths in the East Village. Mohawke played a happy hard-core set—that's EDM sped up to the intimidatingly fast 170 beats per minute—to 200 lucky ticket-holders, made up largely of young photographers and music managers, all bored by the idea of yet another Rinsed party. Offline began two years ago as a side gig between college friends Tim Kosters, who works at Artsy, and Adrian Yu, a film director, but their once-a-season "concept" parties (from $25) now regularly sell out within hours. Besides booking prestige DJs (Mohawke played a Grammy party the night before his Offline set), they partner with new-media artists like lighting collective Nitemind, who've done shows for Kelela and placed neon bulbs throughout the bathhouse. Potentially coming up this year: a rave in a laser-tag arena.
Indie Movie Theater
Film Noir Cinema
122 Meserole Ave., nr. Leonard St., Greenpoint; 718-389-5773
Walk through the Film Noir Cinema video store, go all the way to the back, and you'll find a black-box movie theater, complete with 54 authentic seats that owner Will Malitek bought on eBay from a shuttered cinema in L.A. Malitek shows eclectic, rare, and foreign films that he picks, seemingly, based on his mood. Five or six films screen on weekend days, with genres spanning the indie spectrum: German drama Christiane F. (1981), Japanese psychedelic animated movie Belladonna of Sadness (1973), and David Lynch's Eraserhead (1977) have all played. Tickets are $10, or $20 if there's a live score — in February, a local electric-oud musician played along to the silent vampire film Nosferatu (1922) — and Film Noir keeps some basic candy concessions around for purchase.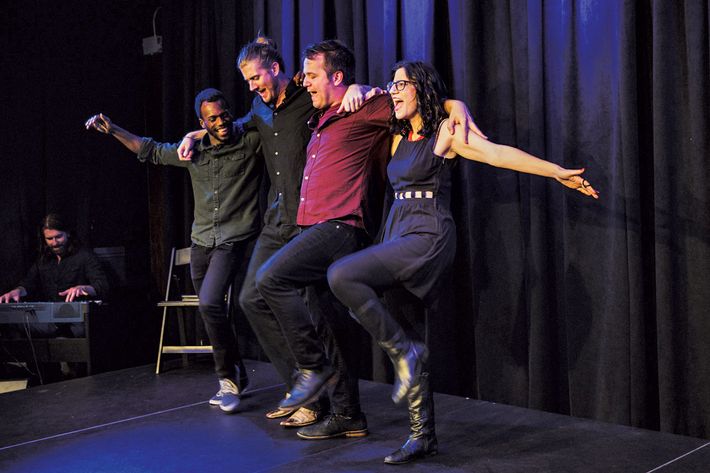 Brainiac Happy Hour
Caveat
21A Clinton St., nr. Stanton St.; 212-228-2100
On any given night at Caveat, a patron might hear a Columbia University anthropologist talk about The Bachelor, watch a comedian like Aparna Nancherla in a live taping of the You're the Expert podcast, or witness grown-ups battle it out in a spelling bee — all while sipping on a craft beer. Ben Lillie, a particle physicist and co-founder of science podcast The Story Collider, opened Caveat on the Lower East Side to pair drinking and thinking (tickets for events start at $7). Programming for the relaxed space — a roomy basement that seats 120 amid racks of wine bottles, bookcases, scientific posters tacked to the walls — ranges from comedy shows to a recurring and free happy hour called Pregame Your Brain.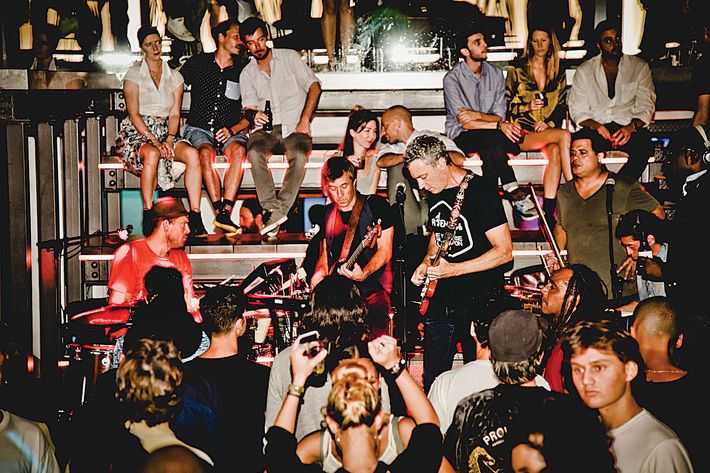 Pan-Latin-Afro-Euro-Music Club
Nublu
151 Ave. C, nr. 9th St.
Nublu, Alphabet City's snug, low-ceilinged venue for international, experimental jazz musicians, expanded last year to a new space: a neon-accented, bilevel club built out of a former garage, boasting a proper sound system and disco ball. (For those trying to keep track: The original Nublu now goes by Nublu Classic; the new club is just Nublu, and it comes with an upstairs cocktail bar, Studio 151.) Owner Ilhan Ersahin says the new space means he can book bands with bigger followings than the old space ("Which has become like my living room," he says) would allow. But like its progenitor, the new Nublu charges at least $10 at the door and keeps an eclectic roster of performers — Tunisian jazz singers, Afro-Latin-funk brass bands, fusion-rock drummers — who play on a stage in the middle of the club, surrounded by the audience. Later at night, DJs spin old 45's of Japanese or Brazilian disco. Expect almost anything, Ersahin says, but Top 40.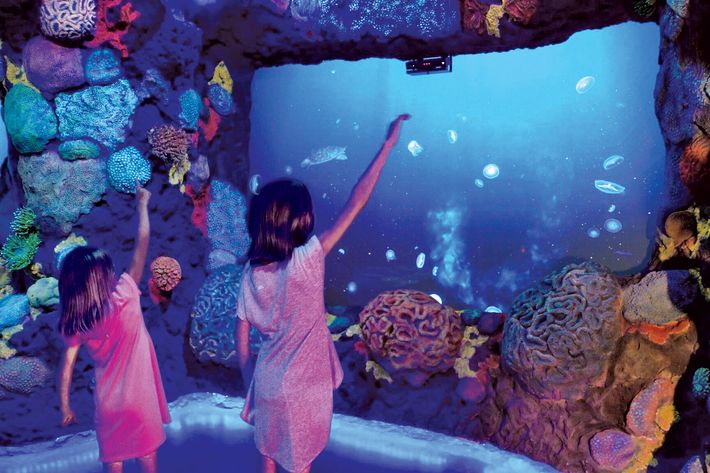 Virtual Aquarium
National Geographic Encounter: Ocean Odyssey
226 W. 44th St., nr. Seventh Ave.; 646-308-1337
You have to make your way through the Times Square crowds to get to this virtual aquarium, but once there, kids (and Blue Planet fanatics of all ages) can explore a 60,000-square-foot complex simulating the depths of the Pacific Ocean. Timed-entry tickets are $32.50 per kid and $39.50 for adults (add $20 to each ticket to enter whenever you want), a price tag that unlocks a series of exhibit rooms: In one, surrounding screens and projections underfoot show coral reefs or a battle between two Humboldt squids, while audio of water currents or whale clicks and whistles combines with light effects to make it feel like you're standing in the middle of an aquatic habitat. Another room features 3-D sea turtles, dolphins, and a colossal humpback that seem close enough to touch. The photorealistic animation is impressive, but so is the analog kelp maze, a Yayoi Kusama–like infinity room of mirrors and seaweed that streams from floor to ceiling.
*This article appears in the February 19, 2018, issue of New York Magazine. Subscribe Now!