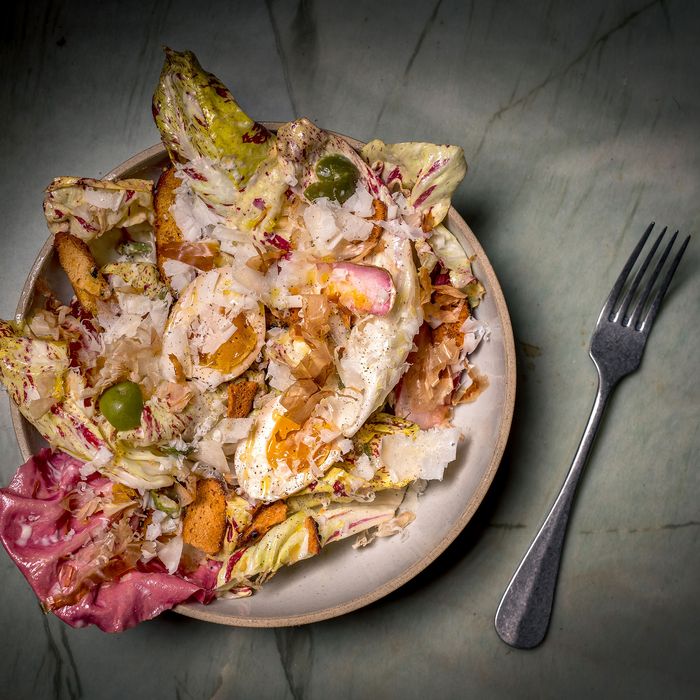 Chicory tonnato with soy egg, Parmesan, and bagel chips.
Photo: Noah Fecks
As Gabriel Stulman sees it, Simon & the Whale is his version of a neighborhood restaurant for 2018. Since Stulman made his name only opening neighborhood restaurants, it stands to reason that what he means is, he's made the optimal version of the kind of casual, comfortable, nice-but-not-too-expensive spots for which he is known. Opening tonight, Simon & the Whale is Stulman's third and final project inside the new Freehand New York (also home to his Studio, an all-day restaurant, and the George Washington Bar). That means Stulman and his team have also worked hard to give the new space its own identity.
So the cooking leans away from the Middle Eastern influences of Studio and more toward Italian. Chef Matt Griffin, a longtime employee of Stulman's Happy Cooking Hospitality, has created a seafood-heavy menu, with dishes like squid confit and smoked mussels, spaghetti acqua pazza, and a fish sandwich on poppy-seed challah. Those with meatier inclinations will be happy to find pork-collar Milanese and wagyu flap steak. Upstairs at Studio, baker Zoe Kanan is handling the baked goods, which here means zeppole and black bread.
There are a few North African touches (the couscous with the grilled whole fish, the preserved lemon with the carpaccio), but they're mixed with ingredients like coconut milk, soy egg, and bagel chips. In other words, the cooking is eclectic.
The restaurant itself has a 62-seat dining room and an 18-seat bar, and there will be a 16-seat sidewalk café when the city warms up. It's a big dining room by Stulman's standards — many of his West Village restaurants are aptly described as cozy — and the combination of the dark wood and use of green and blue tiles and mint marble give it a natural, almost aquatic element.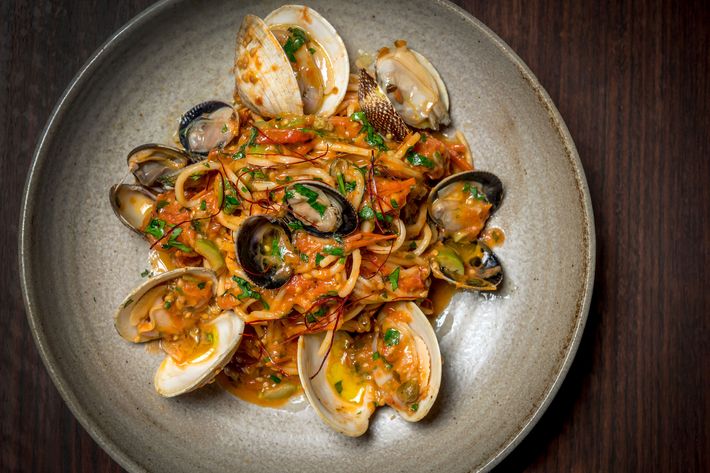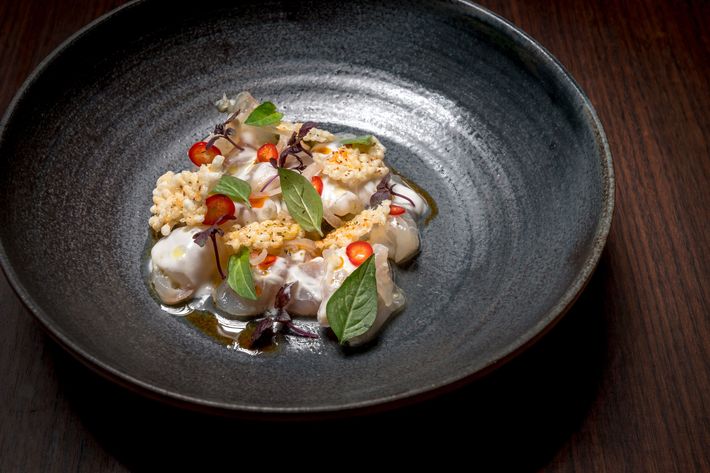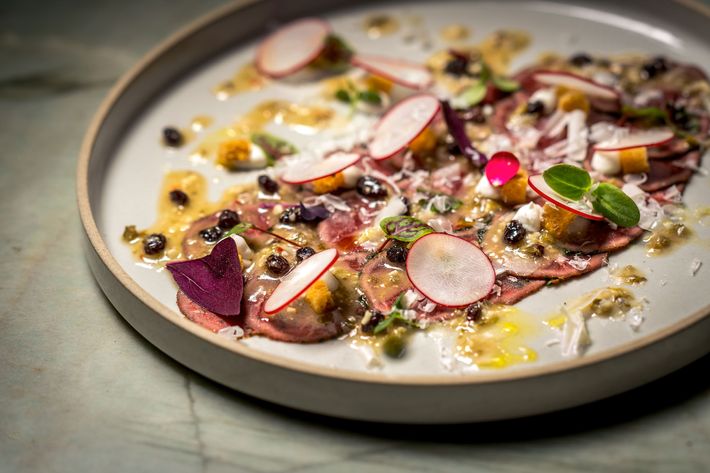 Simon & the Whale, in the Freehand Hotel; 23 Lexington Ave., at 23rd St.; 212-475-1920