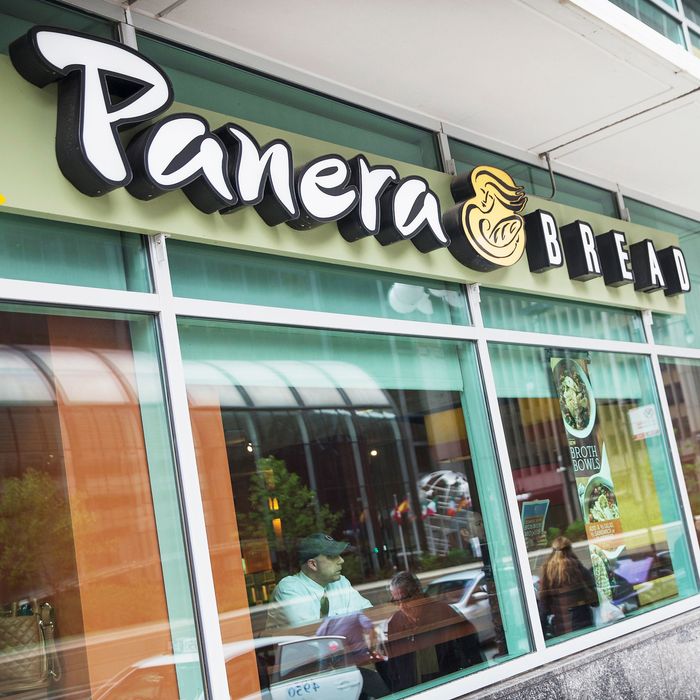 Romantic!
Photo: Scott Olson/Getty Images
Today, Panera Bread is offering what you might call an ambitious Valentine's Day promotion: Propose to your valentine in a café during store hours today, and tweet about it, and your name goes into a drawing for a free Panera-catered wedding. Yes, you read that correctly: Proposing in Panera, today only, and taking to social media to tell the world doesn't even guarantee that your wedding will have all the free cheddar-broccoli soup you and your betrothed can handle. Instead, Panera "might" cater:
The fine print is this: The tweet links to a page where you learn that Panera's sweepstakes bestows a "wedding reception prize" worth $2,000 to five lucky winners, and the (happy?) couple's venue must be "within 30 miles of a participating Panera Bread bakery-cafe in the continental United States."
Needless to say, these sorts of half-hearted promotions are exactly what Twitter loves to roast, and since Panera thoughtfully included a hashtag to use, it's easy to see how hard the bakery is getting dragged:
Guys, we know $2,000 worth of food is tempting, but even if you win — and it's a big if — know that you will be haunted forever by the memory of proposing inside a Panera.