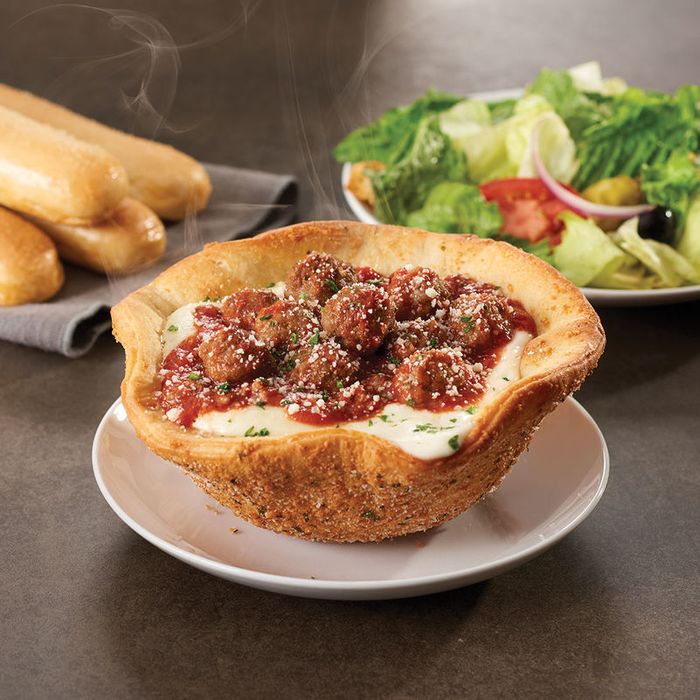 Ready to ooze that vat of cheese into your stomach.
Photo: Olive Garden
After years of being AWOL, pizza has made its triumphant return to the Olive Garden menu … but good God — it looks … different! But really, the change is absolutely correct considering that it comes from the same people behind fried-lasagna nachos. The $9 "Meatball Pizza Bowl," as it's known, is the chain's newest monstrosity.
With careful tinkering, the chain's culinary team appears to have successfully made gut-busting meatball pizza even gut-busting-er: As the above image demonstrates, it's now a three-dimensional food, the Z-axis coming from pizza crust that's been cooked so that it curves upward. This conveniently leaves a concave space that Olive Garden has filled with a sludge of pizza sauce, a mozzarella–Parm–Asiago cheese mix, and ten meatballs. If you prefer, you can order one (in a slightly diminutive form, granted) as part of Olive Garden's Lunch Duos, meaning you have the choice of pairing it with unlimited bread sticks. You're going to need to go for a jog after this.