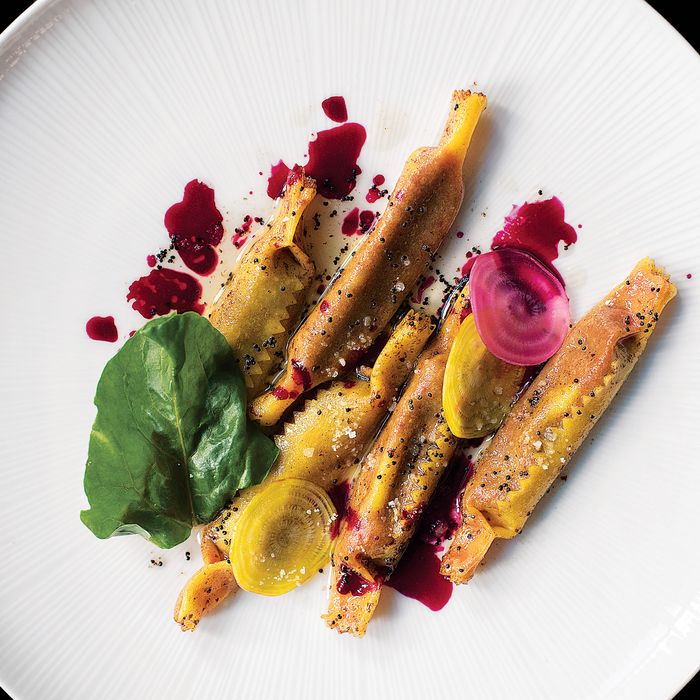 There's lots of pasta, including caramelle with beets, poppy seeds, and sage.
Photo: Liz Clayman
If you've eaten at Charlie Bird or Pasquale Jones, you're familiar with the Delicious Hospitality Group's operating procedure: the local and seasonal Italian-inspired food, the hip-hop-heavy playlists, the wine program that offers most bottles by the half as well, the mysteriously weightless Zalto stemware, the tip-included service.
Many of these ingredients have made their way to Hudson Yards, home of the team's third venture, Legacy Records. (The name, in case you're wondering, is an homage to the recording studio that stood on the predevelopment site.) The project — a restaurant, daytime café, second bar upstairs, and private dining rooms — occupies the first two floors of a new luxury high-rise named Henry Hall and seems to have been planned as a sort of amenity for tenants in this culinary hot-zone-in-the-making.
Limited dinner reservations may be booked on Resy starting this Friday, with full service to launch in early March, and in addition to Ryan Hardy's coastal-inspired menu, featuring dishes like risotto frutti di mare for two and caramelle with beets and poppy seeds for one, there will be a seafood-friendly, mostly French and Italian wine list big on Burgundy and Champagne. With sommeliers Robert Bohr and Grant Reynolds as partners, the restaurant doesn't lack for oenological expertise, but the man in charge of the wine list is Arvid Rosengren, a.k.a. the reigning world's best sommelier, according to a France-based industry association.
One corner of the dining room has been designated a café that morphs at night into a place to wait for your table with a glass of wine (a little Daily Provisions, a little Lilia Caffé). That quick-serve counter is slated to open February 24, with rotating coffee roasters and a selection of breads and pastries baked in-house. Once the restaurant is up and running, a second bar will open upstairs for wine and cocktails created by PDT's Jeff Bell, whose riffs on classics include a spritz winterized with pomegranate and blood orange, and an Americano Americanized with a Colorado aperitivo and Oregon vermouth.
Here's a look at the space and some of the food and drinks.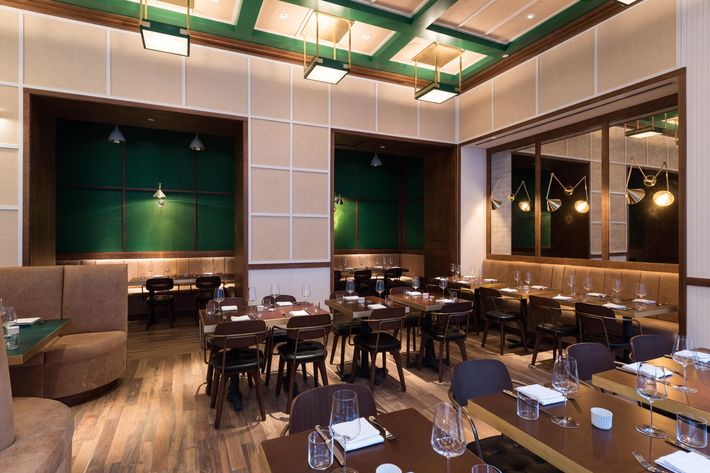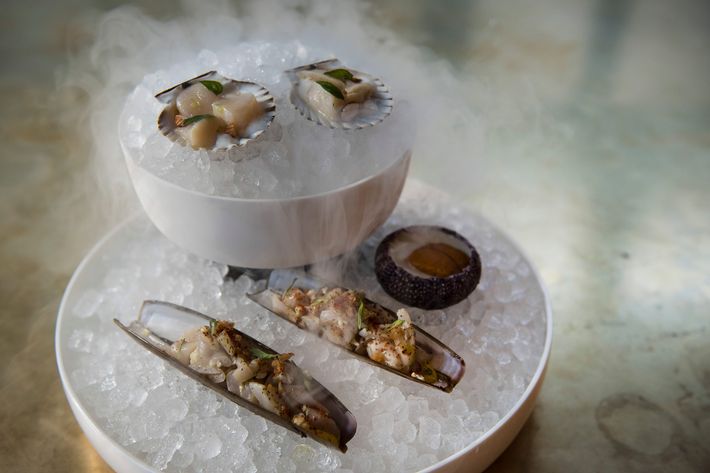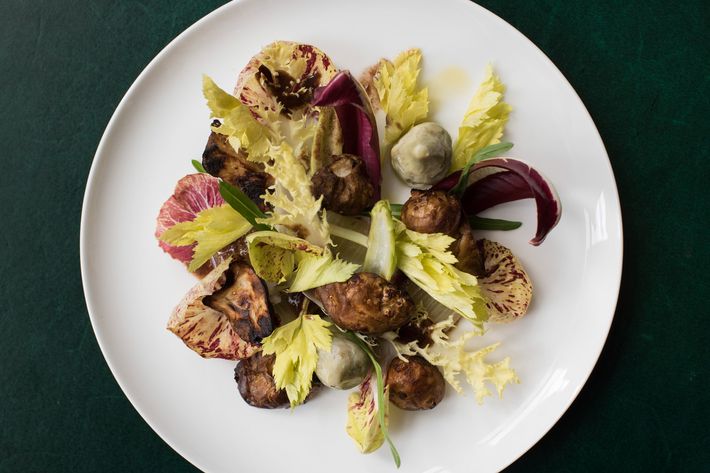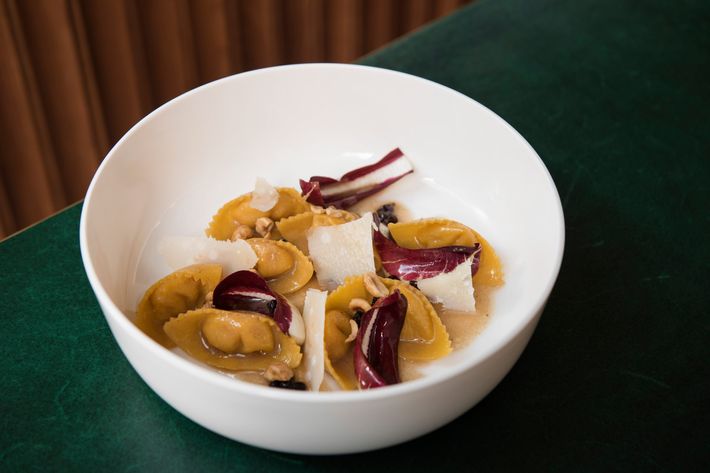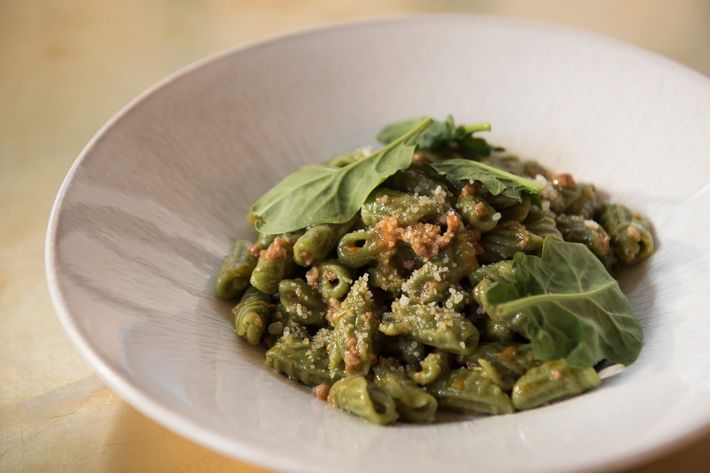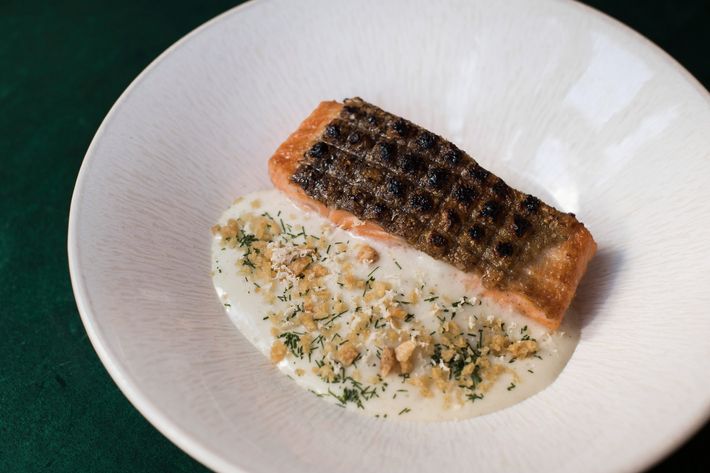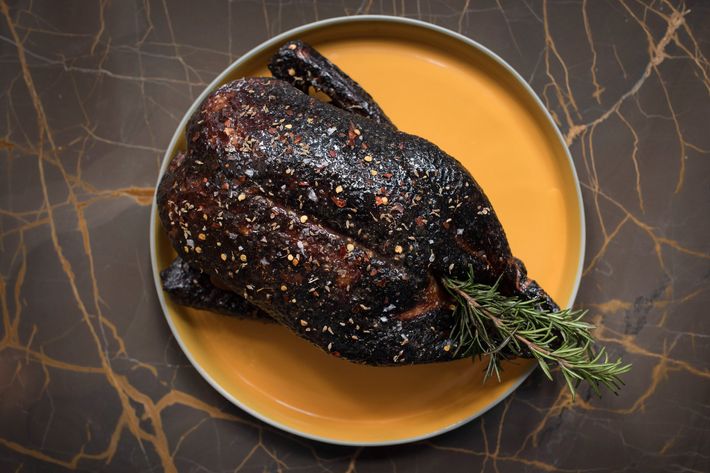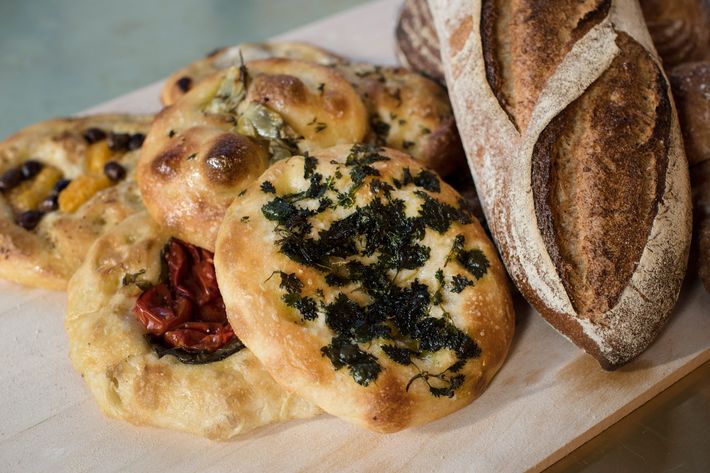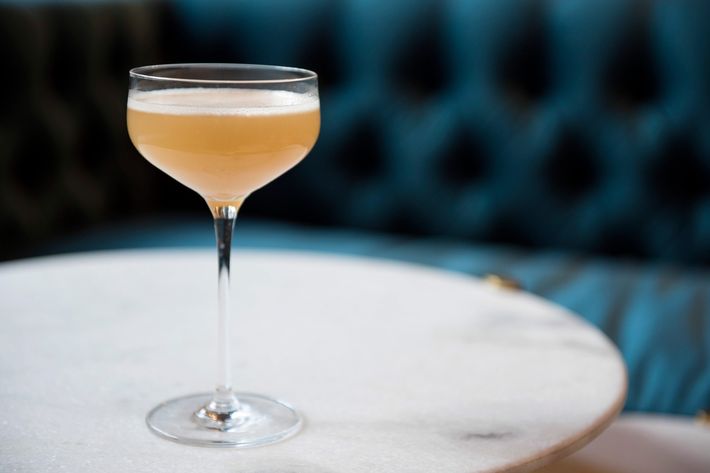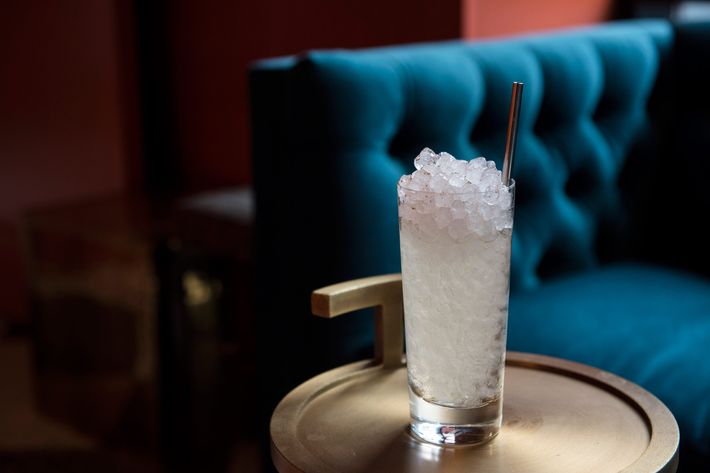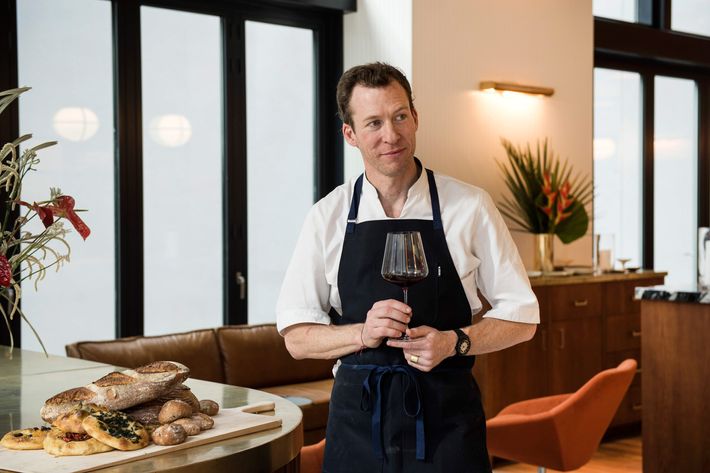 517 W. 38th St., nr. Tenth Ave.; no phone.
*A version of this article appears in the February 5, 2018, issue of New York Magazine.