La zi ji (stir-fried chicken and chiles).
Photo: Liz Clayman
Faro chef-owner Kevin Adey has lived and cooked in Bushwick for eight years, which makes him something of an expert on the neighborhood's burgeoning foodscape. To his mind, despite the recent explosion of bars and restaurants, the culinary scene still suffers from one glaring omission: serious Sichuan food. And so Adey, a Chinese-food fanatic, has decided to take matters into his own hands. This Thursday, he and his wife, Debbie, open General Deb's in a corner spot two blocks away from their pasta kitchen. ("I'm proud to say my wife's my boss," says Adey, who named the place for her.)
The chef grew up outside of Syracuse and developed his taste for the spicy numbing flavor profile after landing in New York to work at Le Bernardin. Grand Sichuan St. Marks was his gateway to the cuisine, followed by extensive field research in Flushing. Having honed his palate on the real thing, he couldn't acclimate to the meager offerings in his own delivery zone. "I love this neighborhood," he says, "but if you want any Chinese food from a place that doesn't also sell French fries and chicken wings you have to get on a train."
The menu at General Deb's pays tribute to the provincial cuisine using sustainably raised meats from Autumn's Harvest Farm in upstate New York, like rabbit that's roasted whole and slicked with a chile-and-fermented-bean-paste sauce. The bean curd for mapo tofu will be made in-house, and "fish slices in fiery sauce" will employ local seafood like black bass rather than the ubiquitous tilapia. There will also be wontons in red oil, dan dan mian, twice-cooked pork, cumin beef, and gong bao ji ding (a.k.a. kung pao chicken), plus a full bar serving beer, wine, and cocktails.
Adey is known for his pastas at Faro, which he makes from house-milled flours, and plans to eventually do the same for all his noodles at General Deb's. But to start, he'll outsource some from ramen kingpin Sun Noodle for iconic dishes like niu rou mian, the Taiwanese beef-noodle soup said to have originated with the influence of the Sichuan military families who migrated to the island after the Chinese civil war. Instead of the shank and tendon that usually populate that bowl, Adey is garnishing his anise-infused broth with red-cooked cow's-head meat, in keeping with his whole-animal-utilization philosophy. "Cows have heads, too, and they're excellent for soup," he says. "At Faro, we fill the tortellini en brodo with meat from the head, and the consommé we make out of it is insane."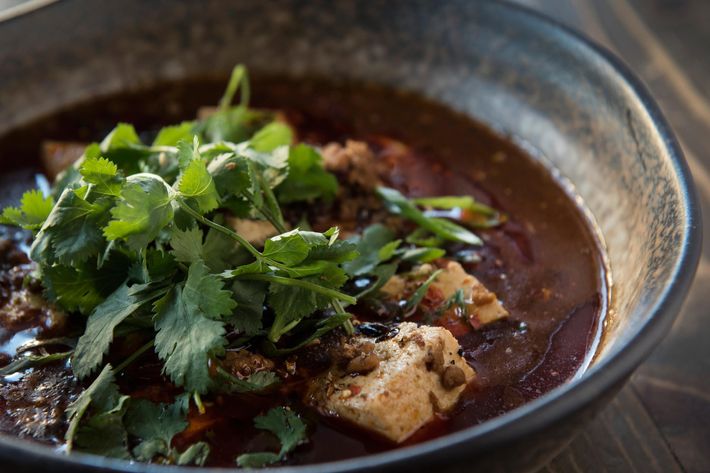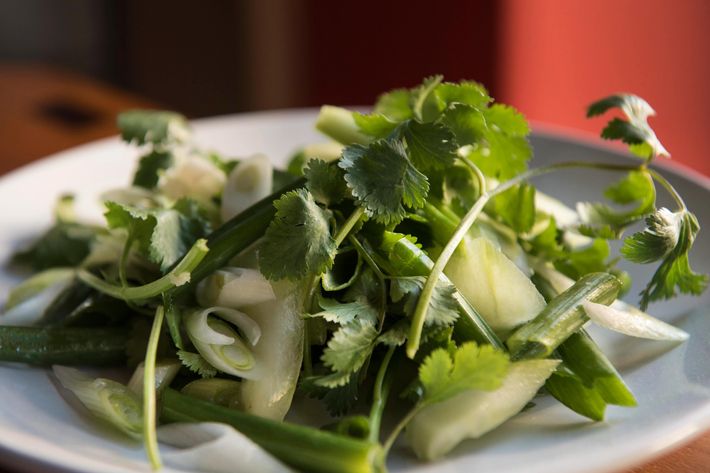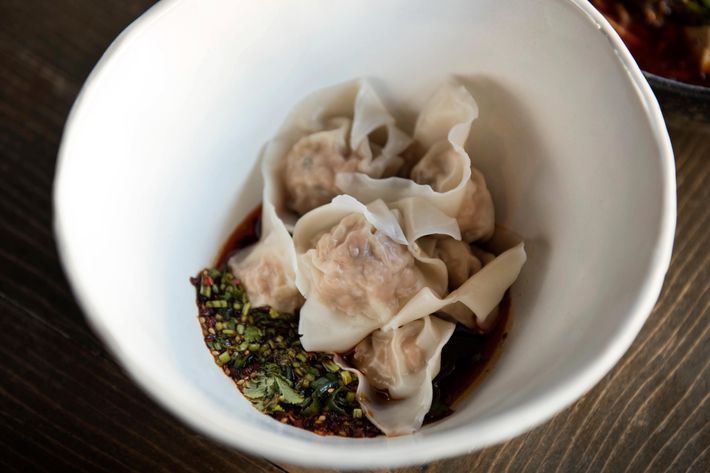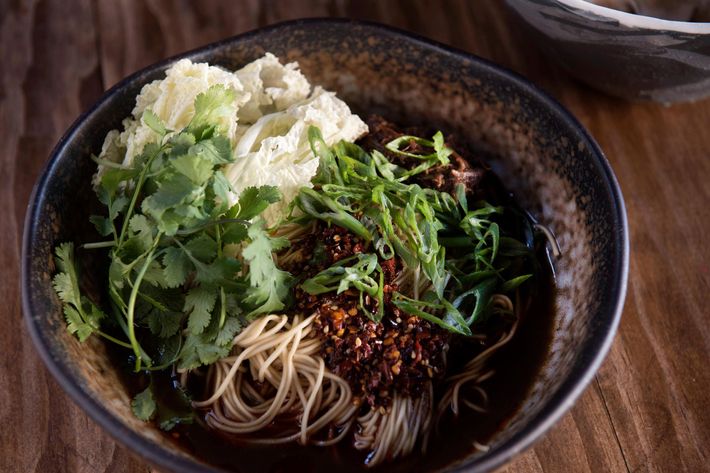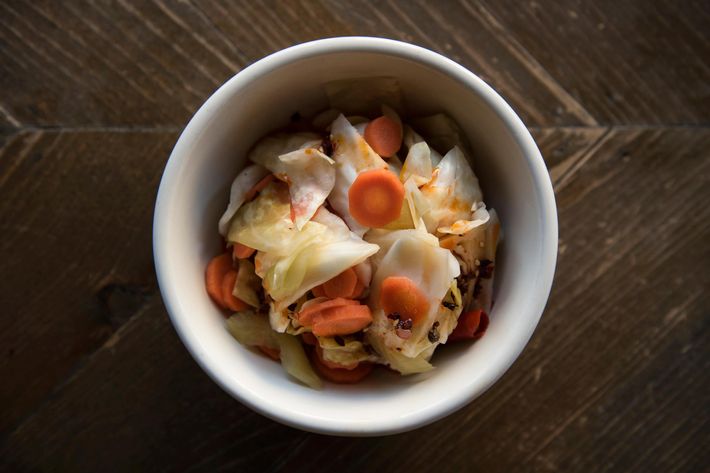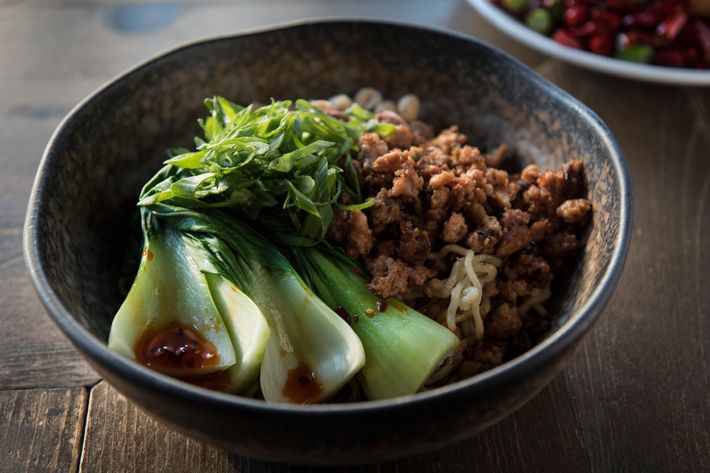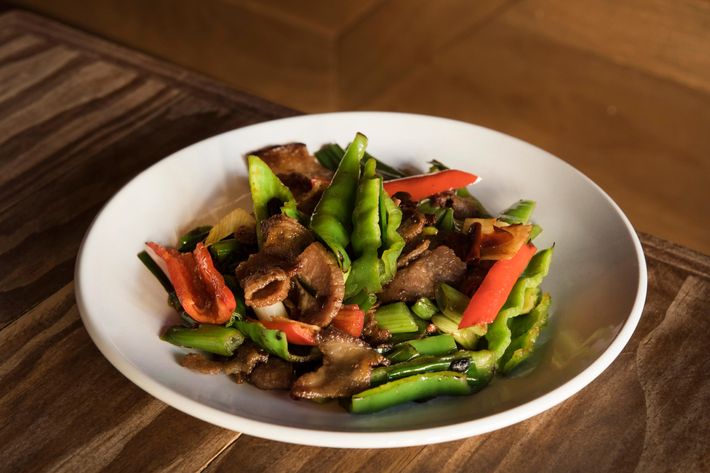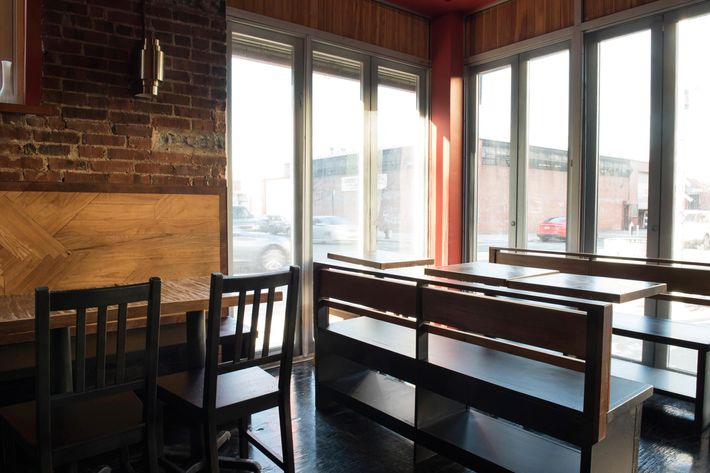 24 Irving Ave., at Jefferson St., Bushwick; 718-417-3300