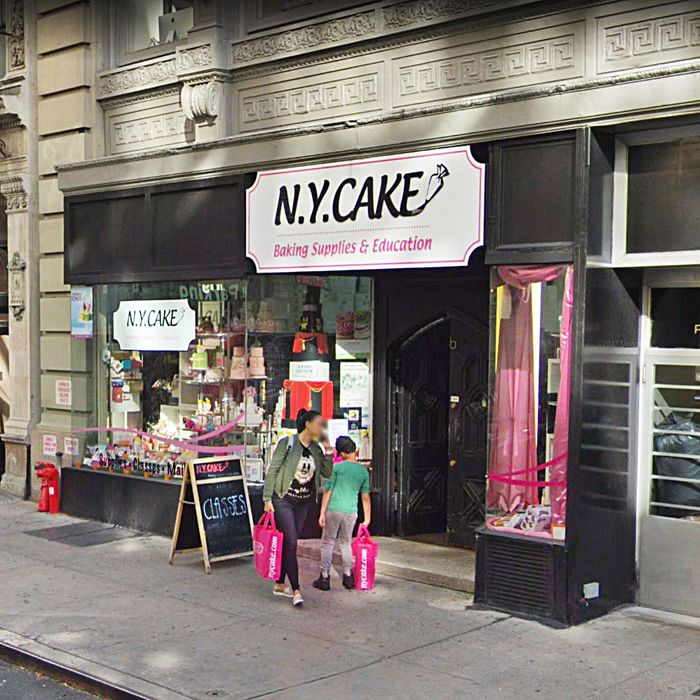 More than anywhere else in the city, NY Cake is the baking store in New York — a store from a bygone era before online retail, when wonderful shops specialized in comprehensively offering everything for one specific need. Whatever you needed for baking, NY Cake was your spot. But times have changed, and NY Cake on West 22nd Street, at least, will soon be over.
"We have to be out by June; we're looking for somewhere to go," says co-owner and co-founder Lisa Mansour. "You can imagine the rent prices. I am looking diligently. Our old landlord passed away, and a niece and nephew took over a little before January. We never had problems before; we've been here 30 years."
The news was first reported by Jeremiah's Vanishing New York, which spotted a "We're Moving" sign on the 27-year-old store's window, though it's unclear where, exactly, the shop will move. The blogger writes that the store's powers that be aren't actually even sure of the destination, though fans will be informed eventually if they join the mailing list.
That leaves some time to stock up on spatulas, though the store's future is uncertain until another location is secured. Relocating, especially in New York, is always somewhat ominous, though, so keep your fingers crossed.
This post has been updated with a comment from one of the store's owners.