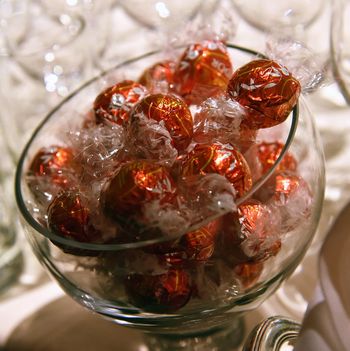 That's a lot of truffles.
Photo: Mike Coppola/Getty Images
The all-but-bankrupt Weinstein Company learned yesterday that it's being taken to court for its inability to refund the $133,000 that truffle-ball-maker Lindt put up for the disgraced film company's 2018 Golden Globes party. As you might surmise, that party got canceled, but not before Lindt had agreed to sponsor it, just as it had the previous two years. The lawsuit says it agreed to a $400,000 fee, split into three installments, for exclusive confectionery rights in 2018.
After the Harvey Weinstein allegations exploded publicly, Lindt requested its sponsorship fee back, and according to the lawsuit, the Weinstein folks "did not dispute" that a breach of contract had occurred. They reportedly promised a refund, by early January at the latest. Lindt's attorneys claim that the money never came, and now the Weinstein Company is ignoring their calls.