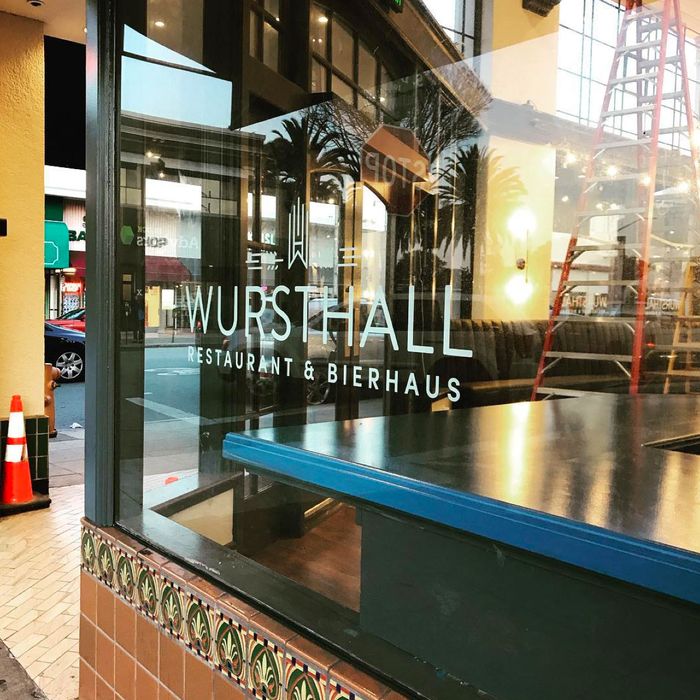 Coming along nicely.
Photo: @wursthall/Instagram
Things are moving along swimmingly for J. Kenji López-Alt's real-life beer hall. The prolific chef-scientist and James Beard–winning Food Lab author thrilled fans when he announced last summer that he was, at last, wading into the restaurant biz. Ever since, he and his two Bay Area partners have been hammering out the details on Wursthall — a spot tucked into Silicon Valley for which López-Alt spent months perfecting sausage and schnitzel-sandwich recipes. Now, it's almost showtime for one of the country's most anticipated restaurant openings. Last night, the restaurant posted an ad on San Francisco's Craigslist advertising for prep and line cooks, and tentatively pegging the grand opening to mid-March.
Meanwhile, over the last week, Wursthall's Instagram has given followers a great look at what to expect on the dining and beer-drinking end:
If you want, it's probably also fair to read the Craigslist ad as a window into Wursthall's vision. Cooks are advised that they'll be doing 1,000-plus weekly covers. And, to clearly show where the team stands on the industry's biggest flash point, the listing also stresses a no-tolerance policy for employees who don't show "respect for each other." But most exciting of all is that they're already apparently discussing spreading their Cali-German fusion far beyond San Mateo: "As a team," they note, "we plan on opening more restaurants in the future."