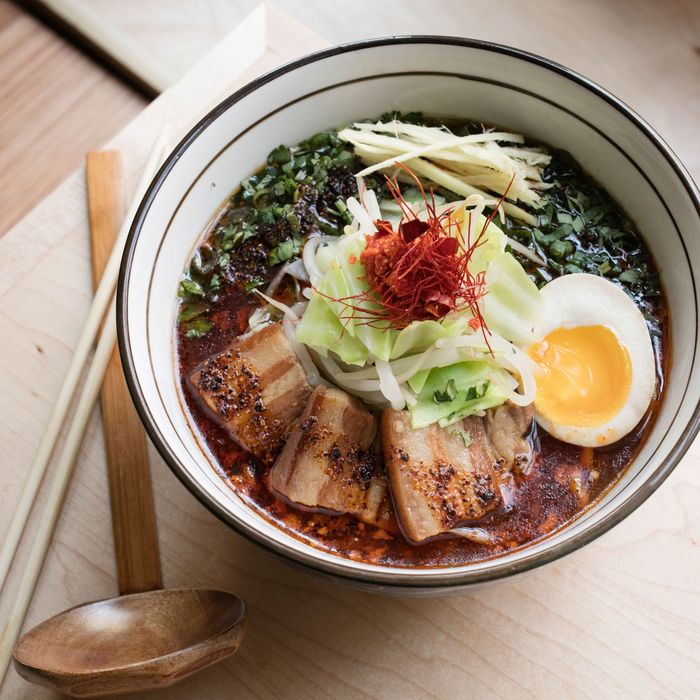 The spicy ginger stamina ramen with pork belly, ground pork, egg, cabbage, bean sprouts, chives, scallions, cilantro, shredded ginger, shredded and chopped red pepper, and spicy oil.
Photo: Melissa Hom
At this point, it takes a lot to stand out in New York's crowded ramen scene. Take the Lower East Side's Mr. Taka chef Takatoshi Nagara and owner Takayuki Watanabe, who apparently took this to heart when they decided to open a second location. Instead of another version of the original shop, the new restaurant, Karakatta, is focused exclusively on spicy ramen.
There are four options: something the two Takas call spicy ginger stamina, infused with as much ginger as you'd use to stave off a cold; a classic butter-miso for the coldest nights; Taka's shoyu; and spicy veggie curry. Spiciness for all of the bowls can be tailored according to a scale that runs from one to three; for the singer, heat is added by both chili oil and chopped chilies that bob in the broth. There are also a few appetizers, like karaage, available stuffed into buns or served with curry and ponzu-sesame sauce. Also expect rice bowls like a teriyaki pork belly or chicken.
A small spot on Thompson Street just south of Washington Square Park, the restaurant is divided into a bar that snakes around a small kitchen with low tables on either side. Crowds have already discovered it, and late one recent night, it was filled with people tucking into bowls of noodles — though the vibe is more "cozy" than "uncomfortable." With spring still a ways off, it's likely to stay that way for a while.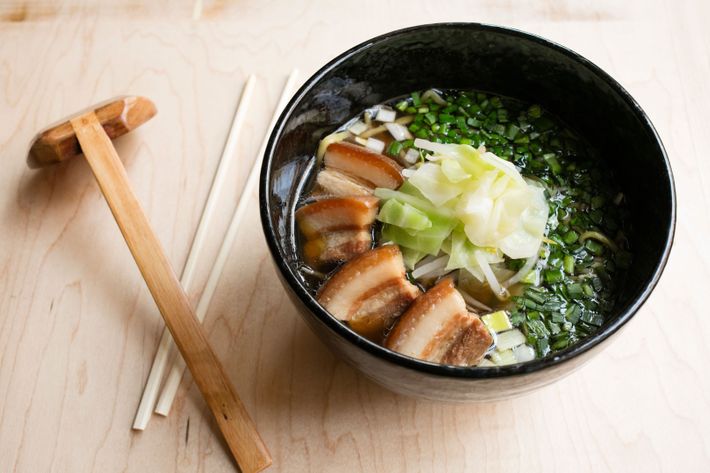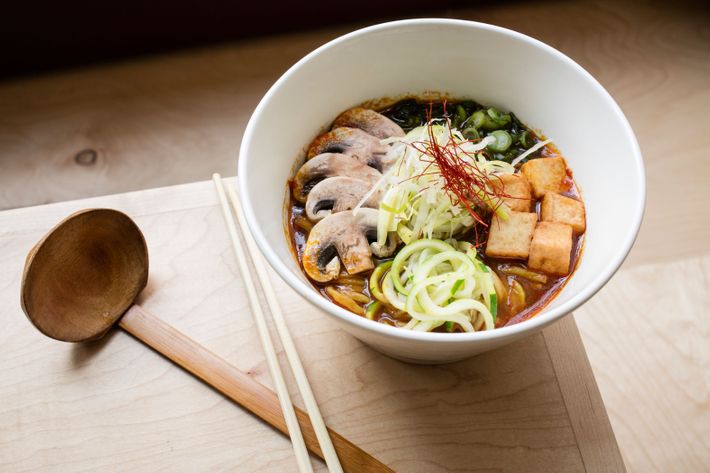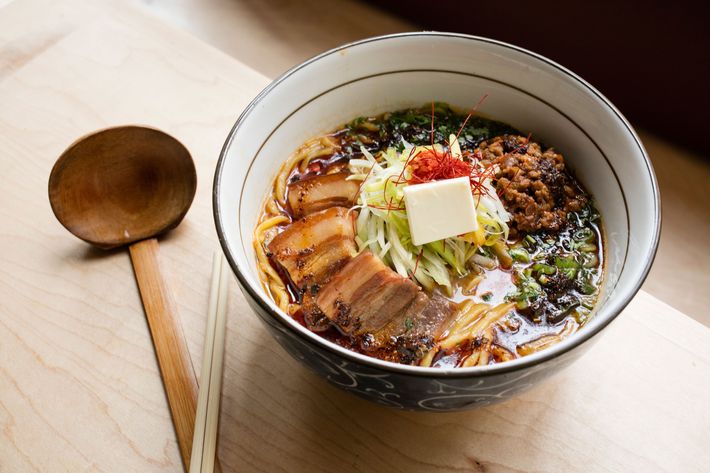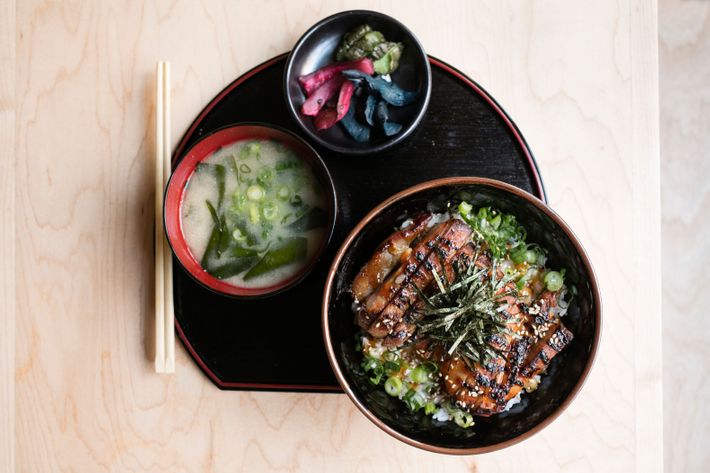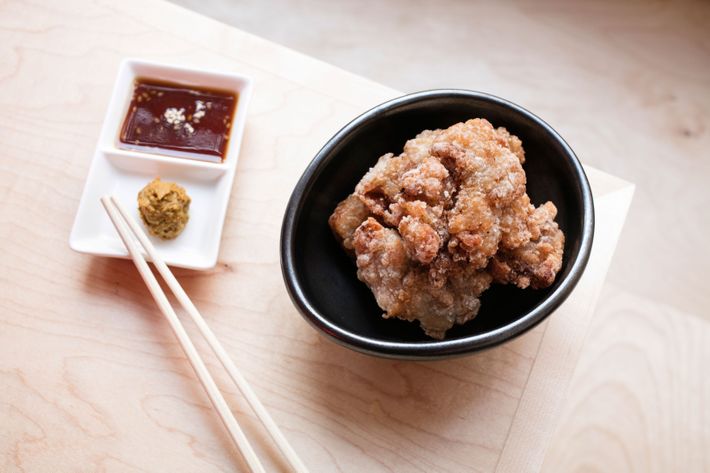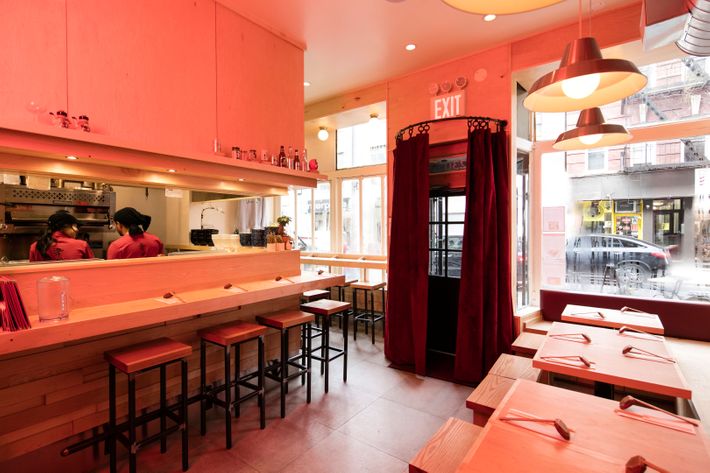 Karakatta, 230 Thompson St., nr. W. 3rd St.; 917-261-6297