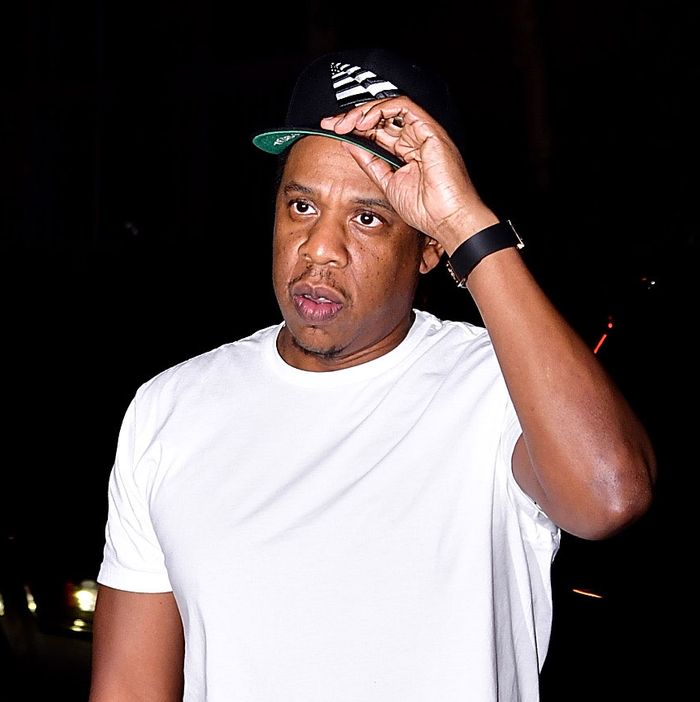 It was a big night out.
Photo: James Devaney/GC Images
Jay-Z's holiday weekend was marked by a bunch of presidents flying out of his wallet. According to "Page Six," he dropped somewhere around $110,000 celebrating business partner Juan Perez's birthday on Sunday. Jay reportedly absorbed the $13,000 sushi bill at known Jay-Z/Beyoncé haunt Zuma, then covered the $9,000 drinks tab when they relocated to Inwood's Made in Mexico, and having sort of set a precedent, picked up the final check at the nightclub Playroom, where the six-person party supposedly spent $91,135, mostly on Champagne.
The wine they drank was Ace of Spades, which is the brand in which Jay-Z has an equity stake, and so the part that interests Grub is the gratuity, which, according to a posted receipt, tallied to $11,100. And even then, the receipt lists that as 15 percent — as opposed to the now-standard 20 percent — but it seems like the service staff probably wasn't complaining.