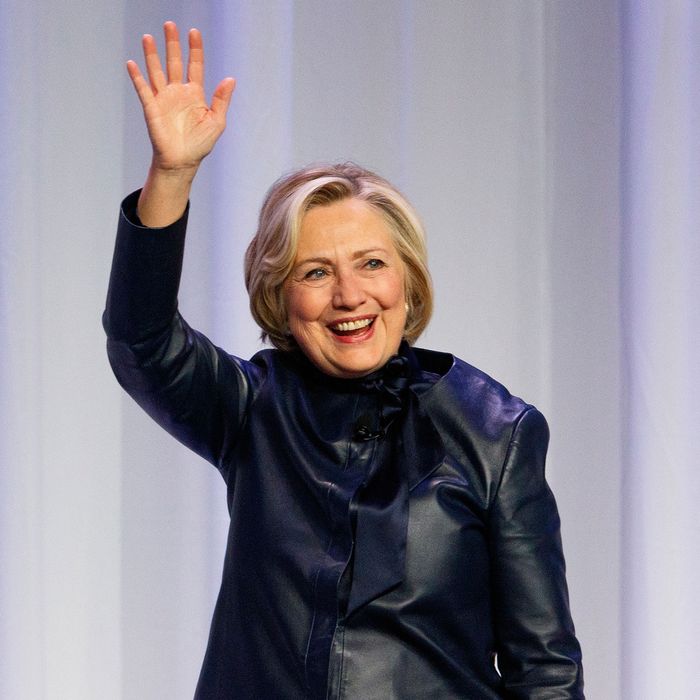 "No, really, don't get up."
Photo: Andrew Chin/Getty Images
Hey! Here's something fun that happened earlier this week at Upland. Hillary Clinton herself stopped by the restaurant for dinner. She was there to eat with Chelsea; Chelsea's husband, Marc Mezvinsky; and media mogul Barry Diller. The group chose to take a table in the restaurant's main dining room (as opposed to the restaurant's private dining space), and when Clinton walked into the restaurant, a number of patrons reportedly stood up and cheered for the person they definitely voted for.
Luckily, some diners were also quick with their phones:
Okay, make that lots of diners:
Hope she got a chance to try the cacio e pepe?