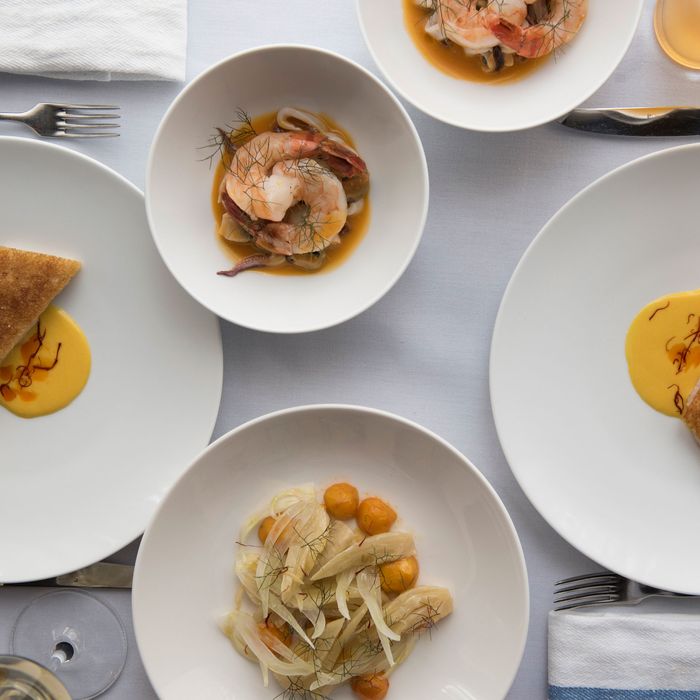 Last year, Daniel Humm served a large-format bouillabaisse at EMP Summer House.
Photo: Liz Clayman/Liz Clayman
Eleven Madison Park will summer in the Hamptons once again. On May 25 through mid-September, Daniel Humm and Will Guidara will bring back their EMP Summer House pop-up. It debuted last year to give staff something to do while the actual restaurant underwent renovations, in a partnership with, and nice bit of fancy marketing for, American Express. (Hence why it's the only credit-card accepted.)
Like last year, there will be indoor seating along with more casual outdoor dining. Dishes teased include lobster tempura, corn flatbread with Parmesan and truffles, and a rib eye for two. The large-format meals will be back, though details are still forthcoming on what they'll serve. Reservations go live May 1, so if you want to break up your usual lobster-roll routine, mark it down.
Humm and Guidara won't just be surfing this year, though. They'll also go on a skication, cozying up again with American Express to bring EMP Winter House to Aspen. That pop-up will run from this December through March of next year.