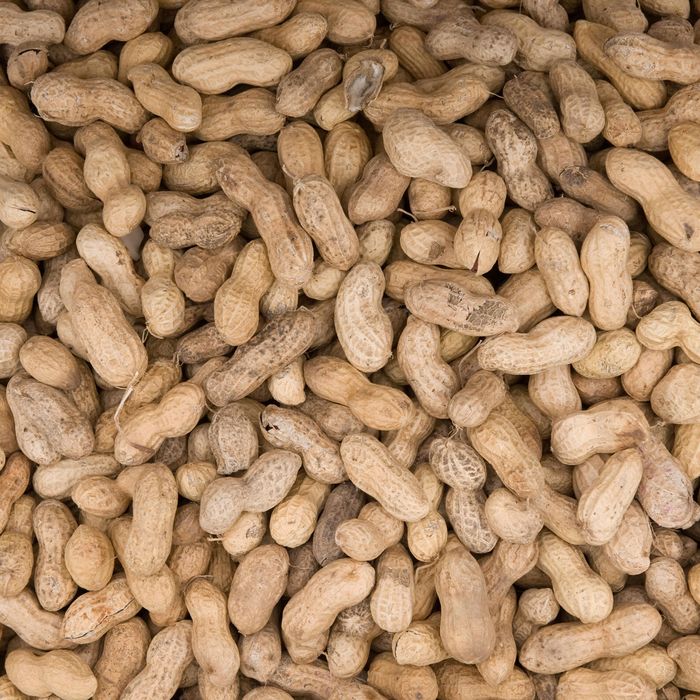 This is promising.
Photo: Saul Loeb/AFP/Getty Images
The first-ever preventative treatment for peanut allergies is tantalizingly close, a pharma company claims. Silicon Valley–based Aimmune Therapeutics says its scientists have all but perfected a once-a-day capsule that could potentially help millions of peanut-allergy sufferers. Aimmune (pronounced "AIM-yoon," like they're taking aim at food allergies) claims that a clinical test of its version has just concluded, and the results look very promising.
The study, which involved about 500 children ages 4 through 17, found that two-thirds of kids given Aimmune's experimental treatment for six months could tolerate the equivalent of two peanuts by the end of that period. (For the kids who got the placebo powder, only 1 in 25 had the same level of tolerance.) In children with a severe allergy, that's conceivably the difference between life and death. The way the powder works, a doctor involved in the study explains to CBS News, is that it "changes the way the immune system sees 'peanut,'" morphing it from "something dangerous to something that is safe." Researchers add that this trick is 100 percent not a DIY home-remedy allergy fix — 19 percent of their participants dropped out because of the powder's "side effects."
It's probably worth noting that Aimmune also announced a public offering of $150 million in stock. Meanwhile, ABC News got some intel on the drug's planned costs: The first six months of treatment are expected to cost $5,000 to $10,000, though it'll drop to $300 to $400 a month after that. The results haven't been peer-reviewed yet, but that will change next month when the researchers present them at an allergy conference.