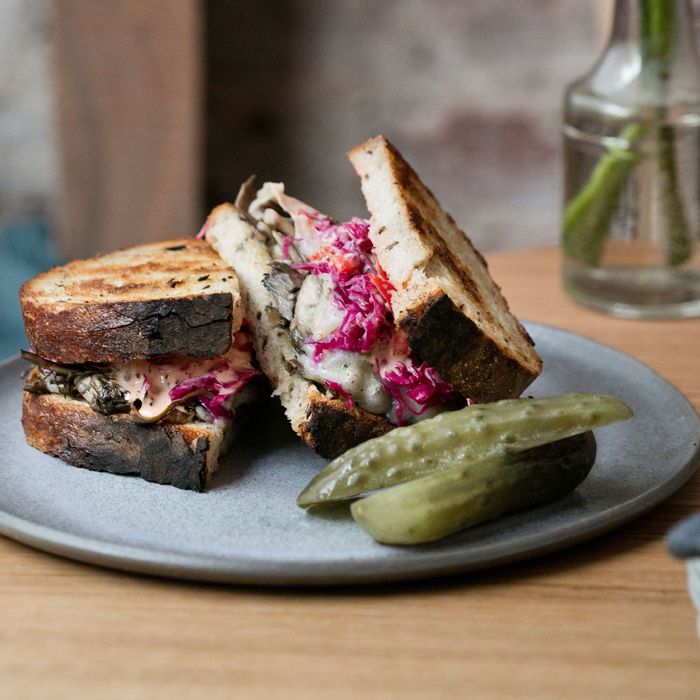 The Mushreuben with roasted maitake mushroom, sauerkraut, peppadew peppers, Swiss cheese, and special sauce on toasted caraway bread.
Photo: Melissa Hom
Over the last few years, New York's trendier precincts have been hit with a plant-based wave of fake-meat barbecuers, coconut-yogurt purveyors, and hippie-bowl cafés. Now, restaurateur Camilla Marcus wants to take that approach — call it "wellness" if you must — to another level: At her new restaurant, West~bourne, which opens on Wednesday, she combines the hippie-bowl café's health mantras with an actual cause.
West~bourne sounds straight out of a '90s Soho fantasia, but its mission is grounded and good. Through a partnership with the Robin Hood Foundation, one percent of every purchase will go to Soho neighbor the Door, which provides free youth-development services. Marcus says they'll also fund and build what she calls a neighborhood "hands-on hospitality retraining program" with the Door, from which they'll hire employees. At a time when the biggest conversation in the restaurant industry is about pervasive sexual harassment, it's commendable when an owner advocates for employees, too.
The plan is to start each shift with a meditative exercise and offer a program called, using the tech parlance of the day, "Embrace Your Side Hustle," where they offer reimbursements for all sorts of things. "It can be wellness; it can be an investment account; it can be going to a museum," Marcus says. "You know, our goal is that whatever gets someone an escape, peace, mind, and balance, we want to support it."
Marcus grew up in Los Angeles, and calls back to the city in the 1960s as an inspiration for her first restaurant. "It was kind of natural. I'm born and raised in L.A., my mom was also, and as I've gone through life I've realized, you know, there are very few of us true L.A. natives," Marcus says. "There are just a lot of really special things about it; it's all about balance and wellness — but it's not healthy in a regimented way."
So the menu (here), executed by culinary director Amy Yi (Upland, Jean Georges), doesn't take a strict approach to health. Different dishes are named after different neighborhoods, places, and institutions in L.A., like the Sunrise Kingdom breakfast sandwich on an English muffin, the Echo Taco with onion-pepper-potato hash, and the Bay Cities Cauli for the nearly century-old Santa Monica deli. It's all very L.A., but Marcus says that means something more than name-checks and meditation. "It's doing things right and thoughtfully and creating, for me, a good place and a place that, you know, I'm proud of."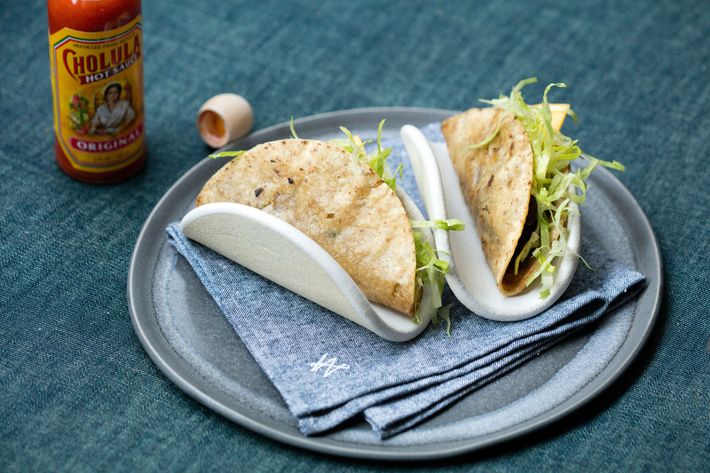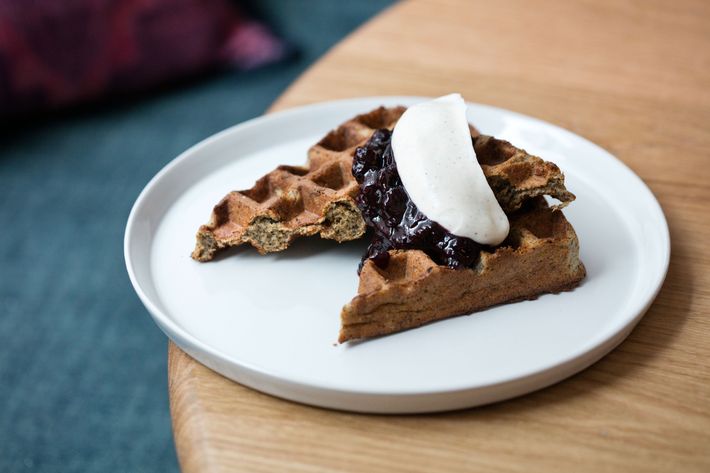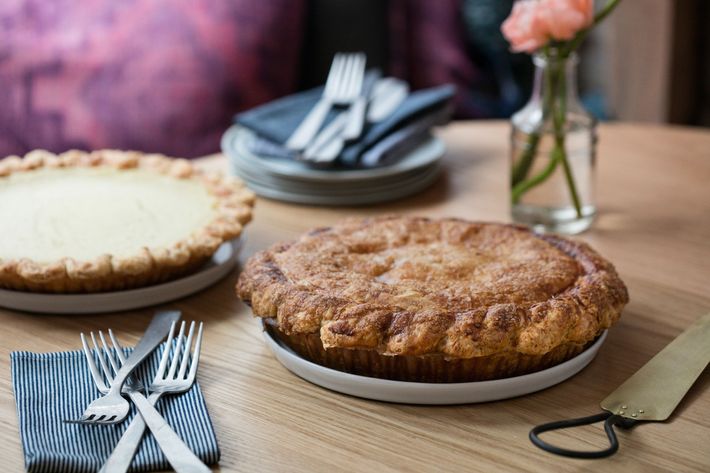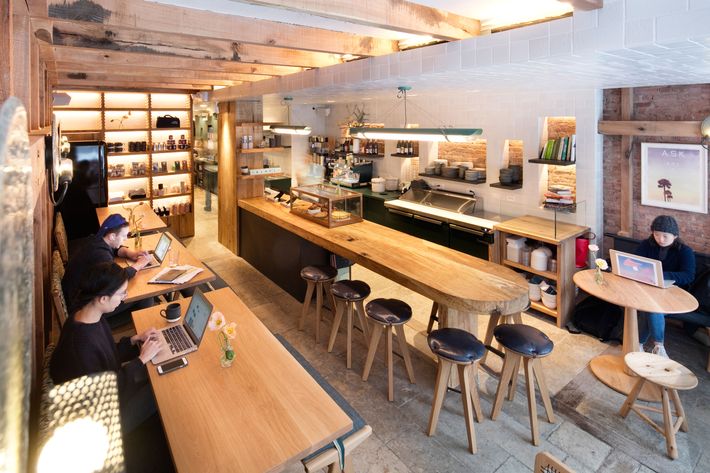 West~bourne, 137 Sullivan St., nr. Prince St.; 347-534-3050