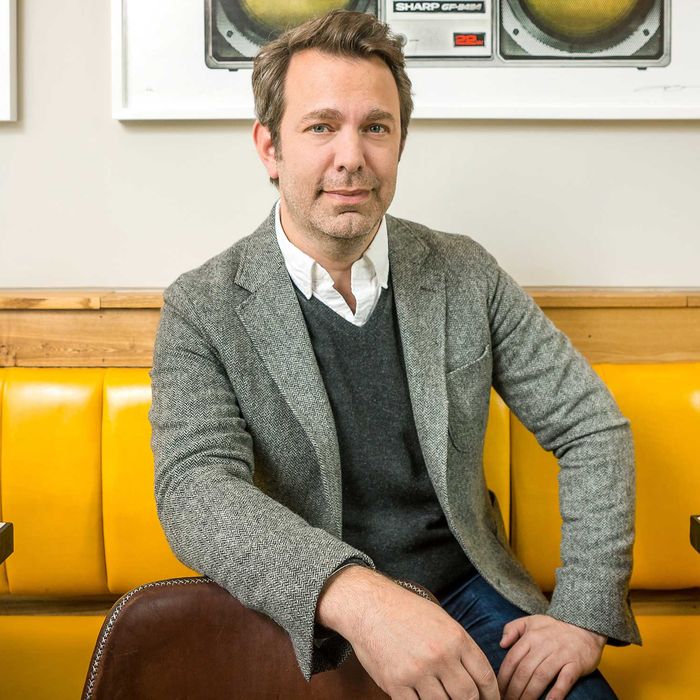 Sachs is no longer with
Saveur
.
Photo: Noah Fecks
Saveur editor-in-chief Adam Sachs's tenure at the food magazine is over. Tech website Recode reported that 70 employees from the publishing conglomerate Bonnier's U.S. staff were laid off, a number that also included Saveur digital editor Dan Dao. Rumors quickly swirled that Sachs was no longer with the company, and that appears to be true. Sachs confirmed his departure over email, but added that he can't comment beyond that. Grub also reached out to a Bonnier rep, and will update this post if and when we hear back.
Before taking the top position at Saveur after longtime editor James Oseland, Sachs had a long career as a writer covering food and other subjects. He wrote for publications including GQ, Bon Appétit, and Details, and has won several James Beard Foundation Awards. Sachs was brought on before Saveur's digital relaunch in 2015.
The news was met with grim reactions, but on Twitter, editor Alex Testere reaffirmed that the magazine was not folding. Later, the New York Times reported that Saveur would reduce its publication schedule to four issues a year and that its editorial department now consists of just six full-time employees. Test-kitchen director Stacy Adimando has been promoted to executive editor.
"The few of us left are obviously reeling a little bit from losing some of our closest friends and colleagues, but we still have faith that we'll be able to make Saveur a beautiful quarterly magazine, and also keep up our original digital content," Testere wrote to Grub the day after the news broke. "The layoffs are sad and unfortunate, but I'm personally looking forward to continuing to work with everyone in whatever capacity we can."
The 24-year-old Saveur has a reputation as a prestigious and literary outlet in the food world, an increasingly rare venue to explore sometimes esoteric topics. Writers were given license to cover at length topics like prized Yunnanese tea, childhood loneliness and a struggling artist father's connection with food, and Chicago barbecue, race, and segregation (a story from the next issue). It's been decorated with numerous James Beard and American Society of Magazine Editors awards, but like most media outlets, it has struggled to make it work financially. Over the last year, the adored and often weird Lucky Peach folded while Food & Wine downsized staff and moved its editorial headquarters to Alabama.
This post has been updated with more information about the layoffs.