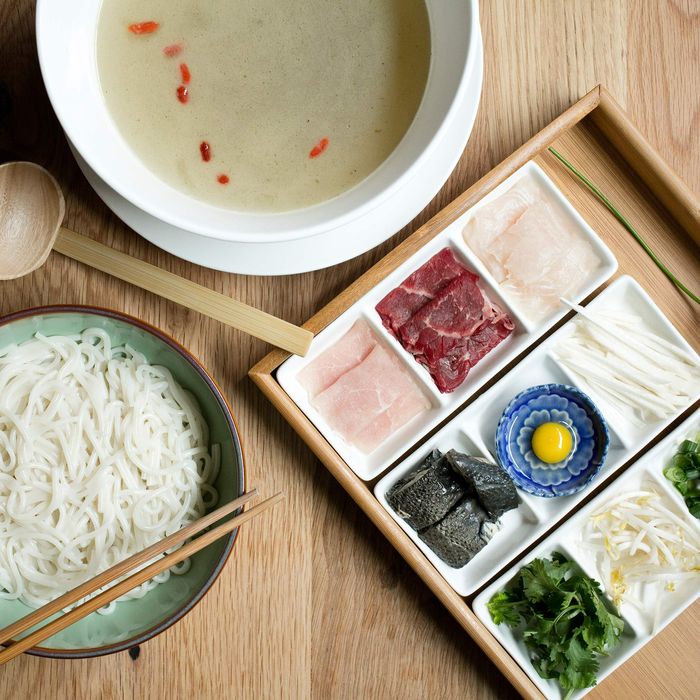 Crossing-the-bridge noodles at South of the Clouds.
Photo: Melissa Hom
When Side Geng opened Yun Nan Flavour Snack in Sunset Park in 2006 (he has since expanded to the larger Yun Nan Flavour Garden), the cooking of China's southwesternmost province was a bit of a novelty. But with the advent of places like Little Tong and (the late) Yunnan Kitchen, New York has grown increasingly familiar with the region's sour and spicy flavors, prodigious use of edible flowers and wild mushrooms, and especially its rice-noodle dishes, or mixian, of which the most famous example is the elaborate tableside assembly of broth, meats, vegetables, and seasonings called crossing-the-bridge noodles.
This dish is a featured attraction at new South of the Clouds, a 45-seat Greenwich Village restaurant named for the mountainous province's literal translation. Scheduled to open Wednesday, January 17, in the former Café Nadery space, it's the first independent venture from Geng's son, Liheng Geng, who has made a point to source cuisine-defining ingredients like Zhaotong sauce for the tofu-pudding rice noodle, and the mozzarella-like rushan cheese that adds texture to a rice-ball-and-rice-wine dessert. His short menu focuses on rice noodles (both dry and in soup), small plates like ghost chicken and "pigs on a stick," and sweets, a few incorporating roses in jam or petal form. Here's a look at the space and some of the dishes.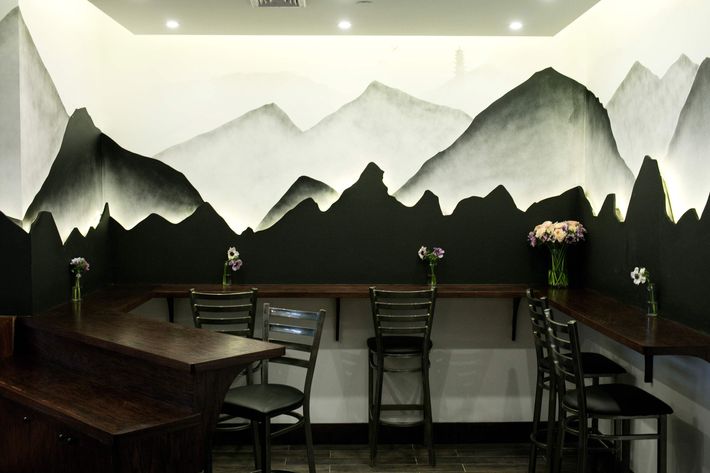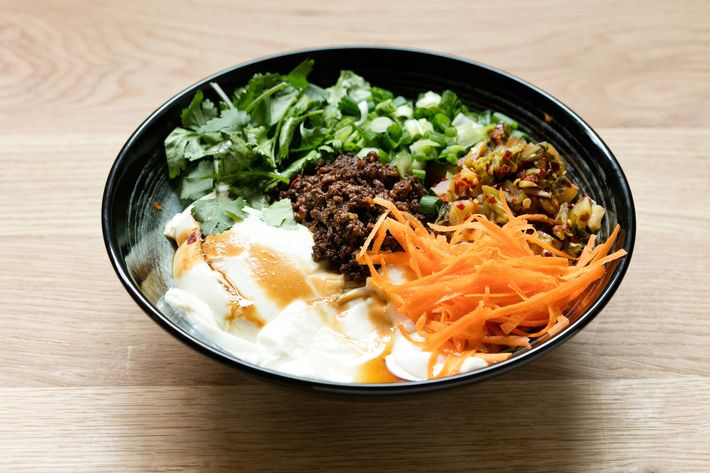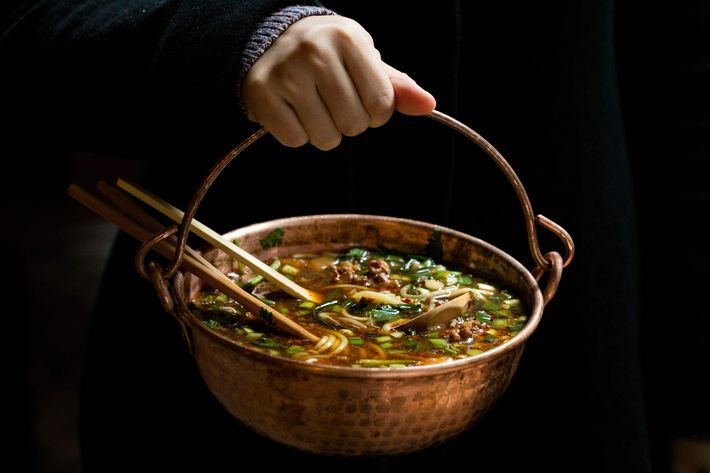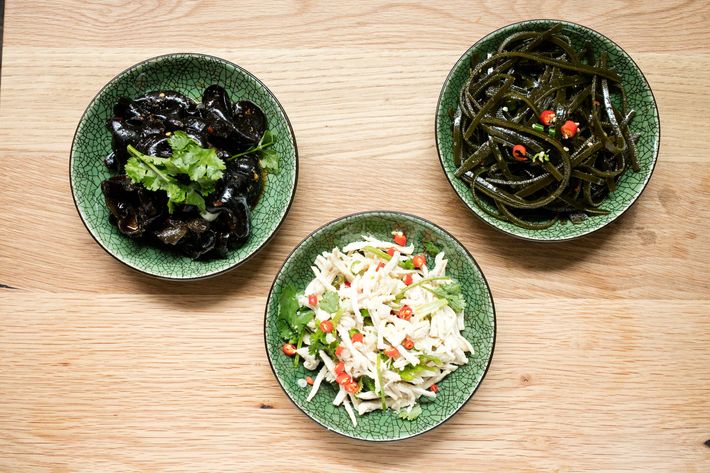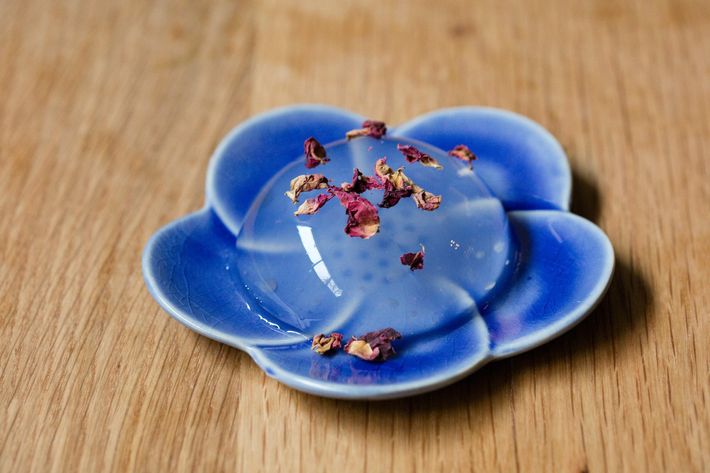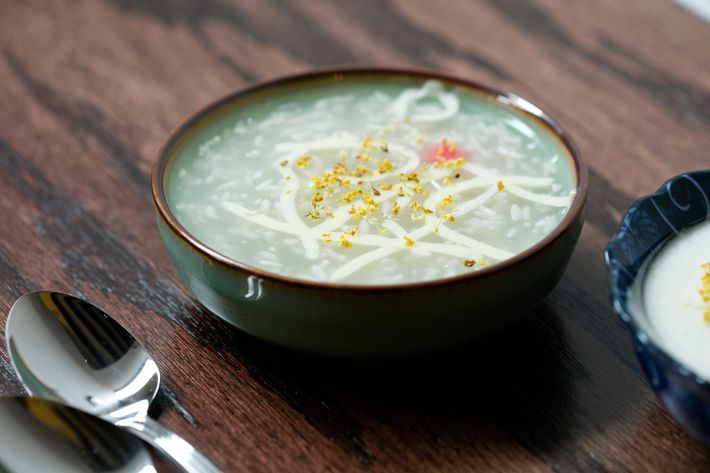 16 W. 8th St., nr. Fifth Ave.; 212-888-9653
*A version of this article appears in the January 22, 2018, issue of New York Magazine.