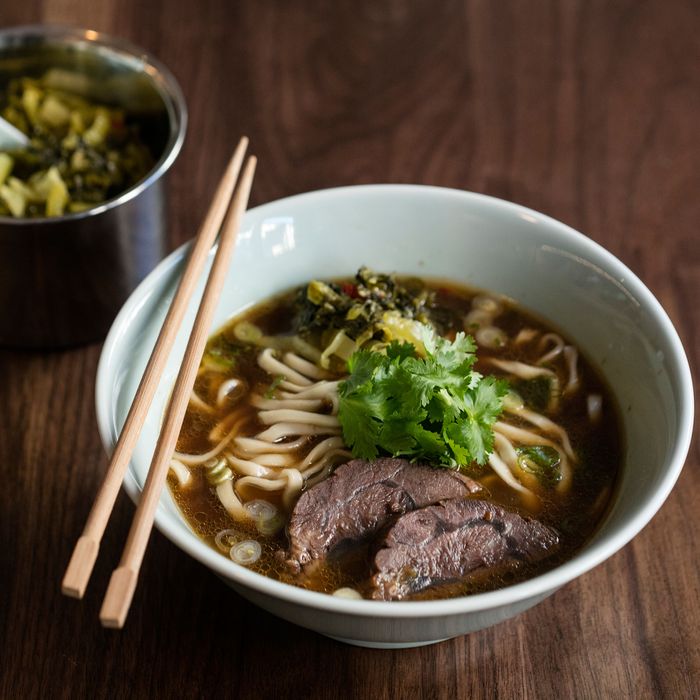 The star of the show.
Photo: Melissa Hom
It is peak soup season. The time of year for broccoli-cheddar, chicken-noodle, you name it. But then, there are also soups that you want to eat all year, hot weather be damned. One of these is Taiwanese beef noodle soup, among the island nation's most famous and popular dishes. Until now, it's been a relatively rare find here in New York, but it is the centerpiece of the menu at Ho Foods, which opens tomorrow in the former East Village home of Porchetta.
For those who keep a close eye on New York's noodle happenings, Ho Foods might ring familiar. It was the name of a series of pop-ups put on in 2015 and 2016 by chef-owner Richard Ho, who worked the front of the house at Blue Ribbon Sushi's Brooklyn and Columbus Circle locations for eight years. But even then, he says, beef noodle soup was always on his mind. Especially because, as he says, "ever since I moved here we wanted to go to eat Taiwanese food, but it's been hard to find."
Like a lot of dishes in Taiwan's famously delicious cuisine, beef noodle soup has pan-provincial roots and is believed to be a product of China's Civil War, when the Nationalists fled to the island. These days, it's cooked all around the island and popular enough to have its own annual festival in Taipei. Like any dish, there are as many ways to make it as cooks. "It's like spaghetti and meatballs, everybody thinks their mom makes the best beef noodle soup," Ho says.
The most popular version and the one Ho serves and grew up eating as a kid in the San Gabriel Valley is the red-cooked style. At Ho Foods, he's making it with rock sugar, soy, fermented broad-bean paste (donanjian), and spices, including star anise, licorice, clove, cinnamon, red Sichuan peppercorns, and goji berries. The soup stock is made with neck bones, beef feet, and "whatever bones we can get," but his cut of choice is shank. (The tendons and connective tissue add body.) "I'm making it like my mom taught me to, but I've refined it over the years and" — ahem — "beefed it up," Ho says.
Anybody who went to Porchetta knows the space Ho is working with is pretty tight, so he won't serve an expansive menu (see it here). His idea was to mimic actual beef noodle shops where the soup, he says, is usually just complimented by a single hot side and rotating vegetable sides. Here, the menu will be rounded out by extras like pork rice and a few sides, including homemade soft tofu with century egg, sweet soy, and bonito. Down the road, he plans to introduce Taiwanese breakfast. "It's super carb heavy. It's delicious," he says, pointing to sweet and savory soy milks and sticky-rice rolls that bundle crullers, pork floss, and other fillings.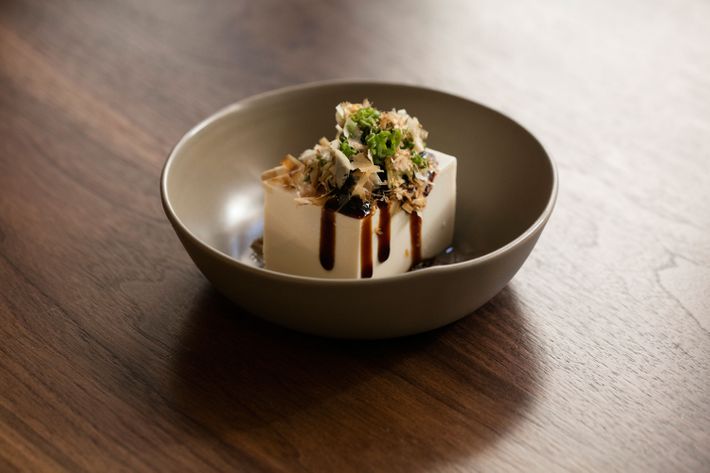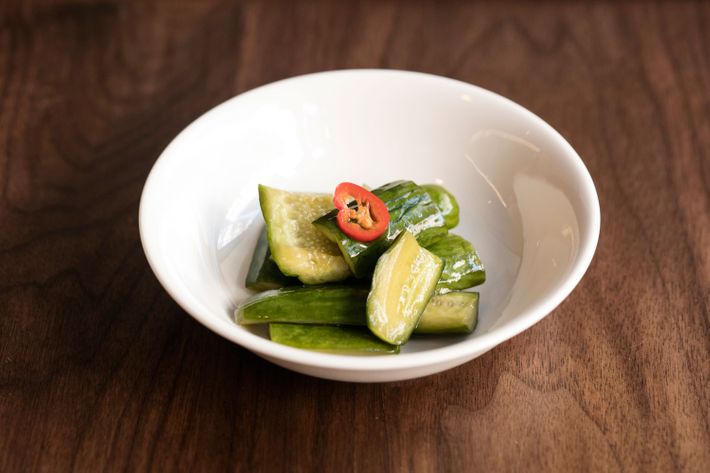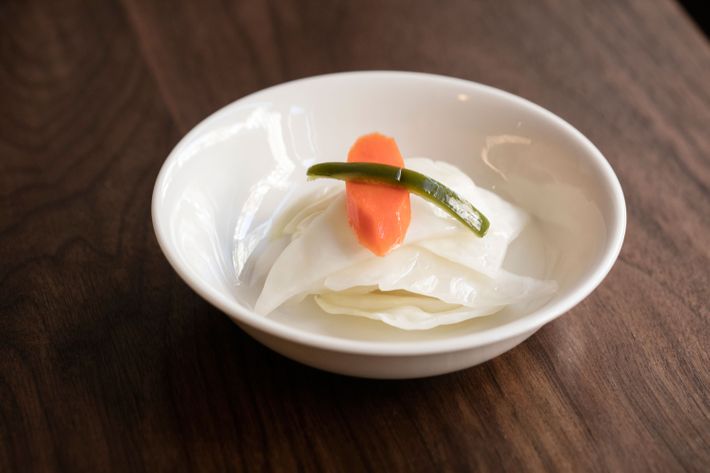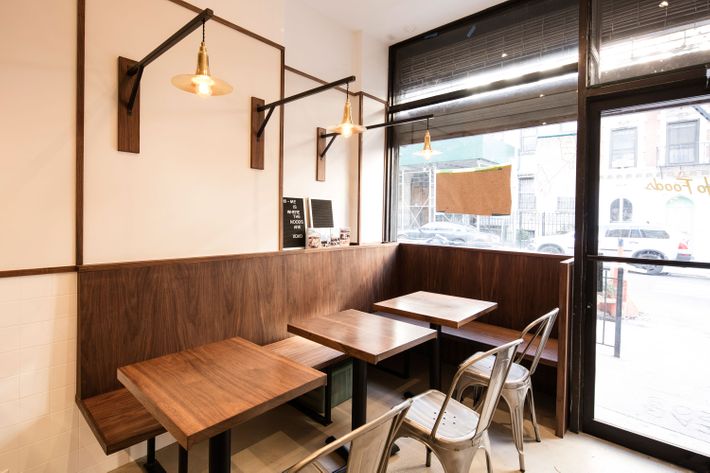 Ho Foods, 110 E. 7th St., nr. First Ave.; 347-788-0682