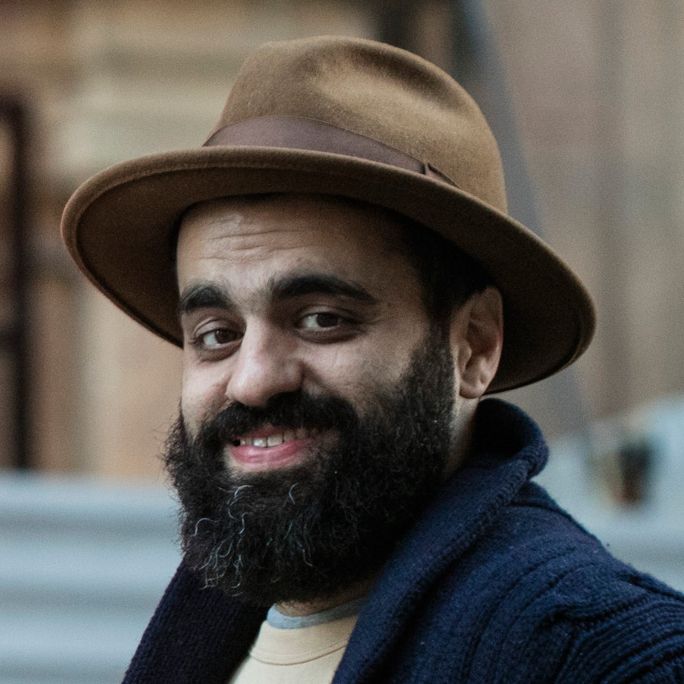 "You can have dinner, go down the hall to play games in the game room, go to bed, wake up, and we're still going to have fun together."
Photo: Melissa Hom
New York restaurateur Gabriel Stulman has carved out a niche for himself in the West Village, the neighborhood that houses his collection of laid-back spots that also tend to be what you might call cozy: Joseph Leonard, his first restaurant, is a tight 620 square feet, and Bar Sardine is just another 600. But that's not the case with his latest projects, a series of spaces inside the Freehand New York hotel — a space that fills a full city block.
Think of Freehand as the more casual sibling chain to the NoMad (both are run by the Sydell Group). The New York location takes over what was once the George Washington Hotel, a 90-year-old space that still features plenty of the building's original architectural touches. In it, Stulman will open three restaurants with food from chef Matt Griffin: Studio (see the breakfast, brunch, and all-day menus), which opens today, is an all-day American restaurant with Middle Eastern accents. The George Washington Bar (menu here) will be — you guessed it — a cocktail bar, run by former Angel's Share bartender Ben Rojo. And next week, Stulman will open another full-service restaurant, called Simon & the Whale. (There will also be a location of the Smile to Go come March and Freehand's own cocktail bar, the Broken Shaker, which will start serving tiki drinks on the building's roof in the spring.)
Needless to say, it's a lot. So Grub sat down with Stulman to try to get a handle on all of the different projects — and to figure out why he wants the whole project to feel like one big sleepover.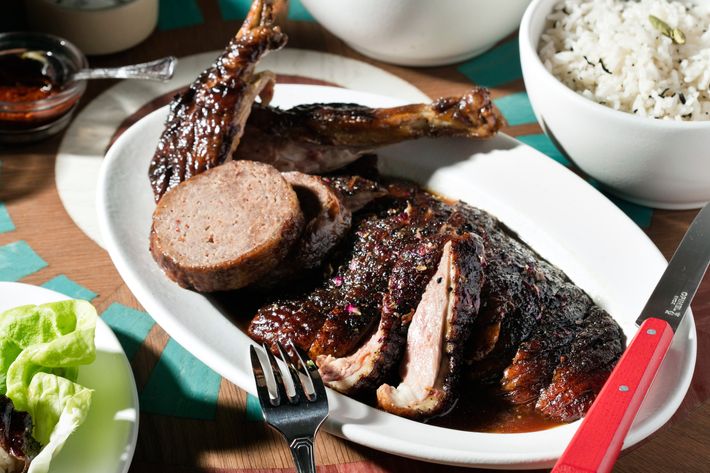 You've never opened a restaurant outside of the West Village or in a hotel. Why take on this project?
I have always loved hotels. These projects offer a unique opportunity to extend hospitality beyond what I've been able to do in my restaurants. In our restaurants, I have about two hours of someone's time. And in those two hours, we try our best to leave a positive impression. With a hotel, you have days or weeks at a time. We had deals that got really close, that felt like the right fit and cultural vibe, and for one reason or another fell through. We've been approached by a dozen or more that I haven't been interested in pursuing for one reason or another: I didn't like the space, I didn't like the building, I didn't like the partner, I didn't like that it was a management contract. It's not lost on me, getting what I have now, I feel like I've struck the lottery. I'm like a unicorn skipping over the rainbow.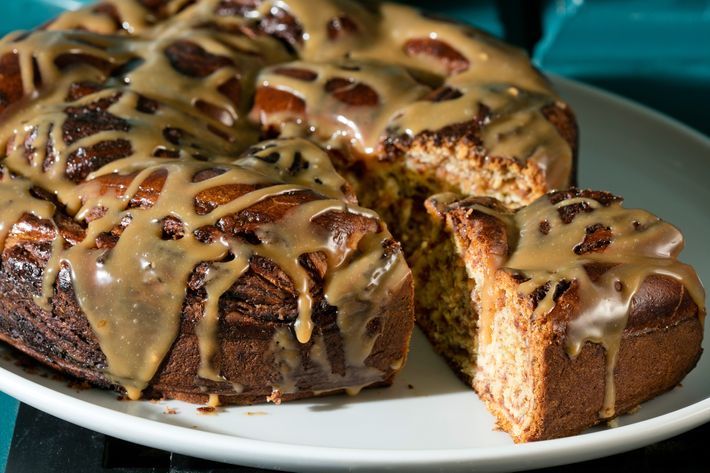 What were you thinking about when you were creating these restaurants?
I think about the way I grew up with my mother and father. We did a lot of entertaining, and we always had people sleeping in our home. Aunts, uncles, cousins. I remember what a sleepover was: It was the continuation of the party, right? I'd have friends over and we'd have dinner, go sleep in the basement, and then you'd wake up, go back upstairs for breakfast, and it was like the fun continued. A hotel is like that, right? You can have dinner, go down the hall to play games in the game room, go to bed, wake up, and we're still going to have fun together. I can run from 23rd to 24th Street indoors! That's kind of nuts.
Why did this feel like the right hotel for you?
There are a lot of hotel brands out there like Four Seasons that do . not seem like a natural fit. But when I think of Freehand, these are mi gente, my people. I like to build neighborhood restaurants that are places you want to go to many times a week. I can go to work and wear jeans. But it's not an unsophisticated product. I just like to eat it and make it in cardigans.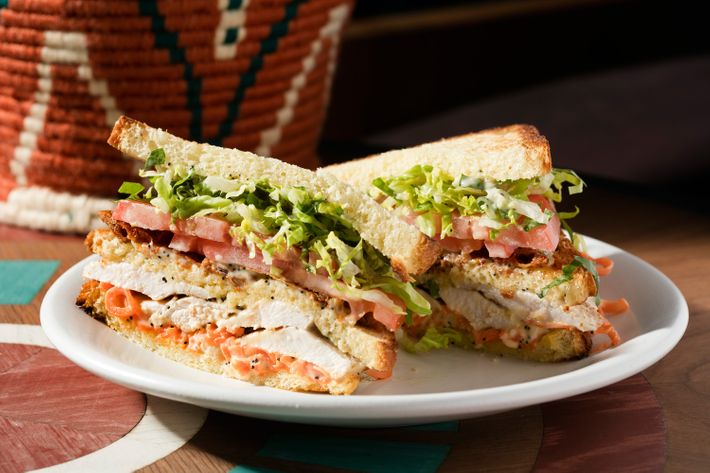 When I talked to Stephen Hanson about his new hotel and restaurant, he was saying that when you farm out the managing contract, the restaurant's relationship with guests is necessarily different.
I've never done either until now. As I got presented both opportunities, I was never interested in a management contract. At this point in my career, I feel like anything I put my name on, people are going to judge it as if I'm running it. What if somebody goes into a restaurant that has Happy Cooking's name all over it and they have a bad experience? And I wasn't really responsible for hiring or training, I just did the menu and put my name on it. It seems like you're doing that for the payout and not because you want to run another restaurant. And I want to run another restaurant.
You have a strong, preexisting identity that's tied up in a specific area of the West Village. You've pretty much imported that here.
We've brought over a meaningful amount of internal leadership. One of my managing partners in the dining room, Matt Kebbekus, has been with us since day one of Joseph Leonard. Our executive chef Matt Griffin was the executive chef and partner of Fedora and Sardine for the last three years and has been with us for seven years. Our service director, morning director, chef de cuisine, and maître d' are all internal. The people who have been with us for seven, eight years are as much responsible for establishing the culture of our restaurants as I am.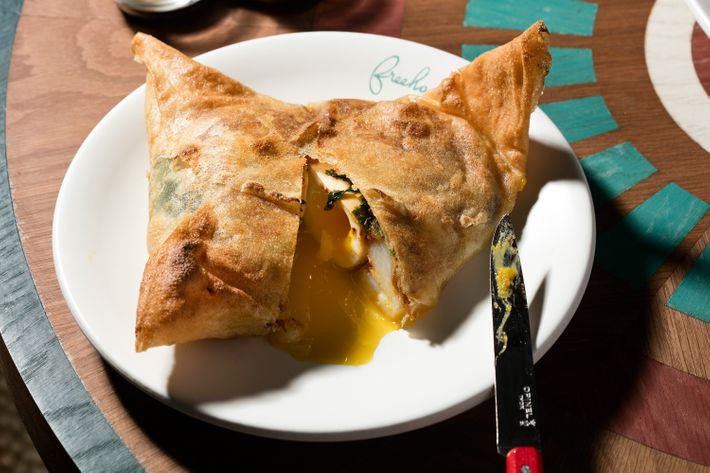 The food makes sense for your restaurant, but also feels distinct.
Right. So, the club sandwich would be something you might see at Joseph Leonard or Jeffrey's Grocery. With Studio's menu, there's this balance that we try to achieve. On the one hand, it's very important to us that we have a distinction between dining here, at Studio, and downstairs, at Simon & the Whale. I want to give anybody who's sleeping in the hotel, if you're here for three or four days, a reason to eat at both places.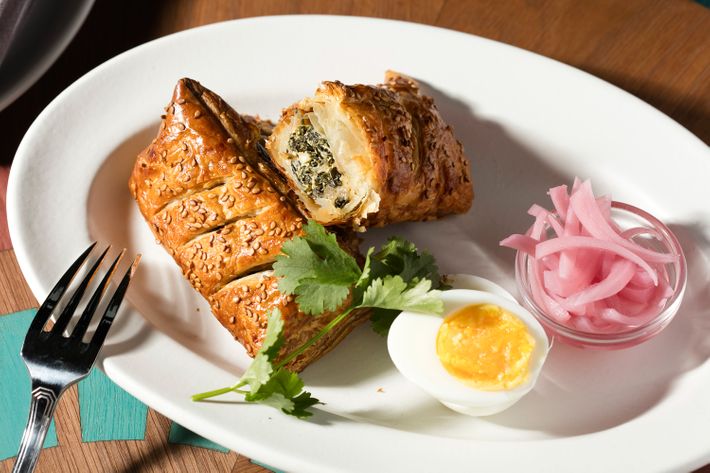 How is Simon different?
At Studio, our menu draws a lot from my heritage. My mother is Moroccan and we are Sephardic Jews. I grew up with all Moroccan, Algerian, Tunisian food in my home. It was a very religiously observant home. I was never allowed to leave the house on the Sabbath. I wanted to channel that world of my upbringing, but didn't want it to be overtly Israeli or Moroccan. I want people to look at it as an American menu with a lot of spices, vegetables, and yogurt. We're using chermoula, tabbouleh, cumin, coriander, and paprika in a lot of the menu. But we also have 395 rooms. Some people are just going to want fried eggs and bacon and toast.
Is using these spices and serving these dishes that were things you grew up with another way of trying to make this feel like home or re-create childhood?
Hell yeah. It's like having sleepovers feels like being a kid. We did an R&D trip, me and the two Matts here, and last year I went to Morocco with my family. There are things we've taken from my trip there, like the Moroccan tea cart we'll be doing with mint and berbere teas. We'll have those woven Moroccan bread baskets. They'll just be accents.
As for Simon & the Whale, I'm going to make a sports analogy. I love sports. LeBron, he's not trying to play another sport. But every year, he's just trying to get better at basketball. I hope I keep getting better. We aren't going to try to play another sport. I want to run another neighborhood restaurant, but updated. If Joseph Leonard's was the way I defined a neighborhood restaurant in 2009, Fedora was 2010, and Perla was a neighborhood Italian restaurant in 2012, then Simon & the Whale is Gabe's 2018 version.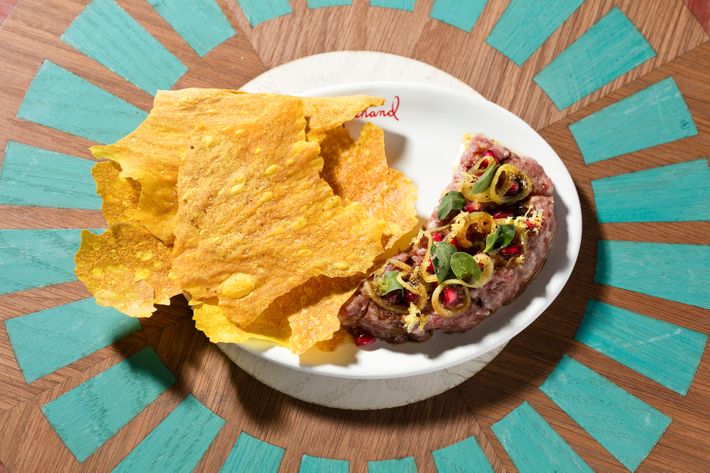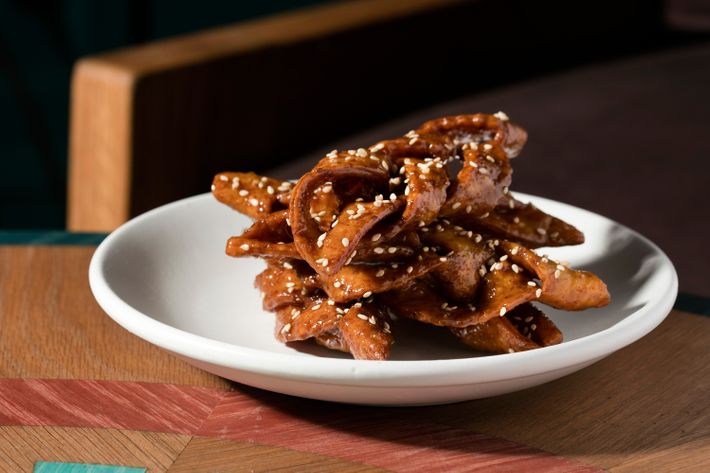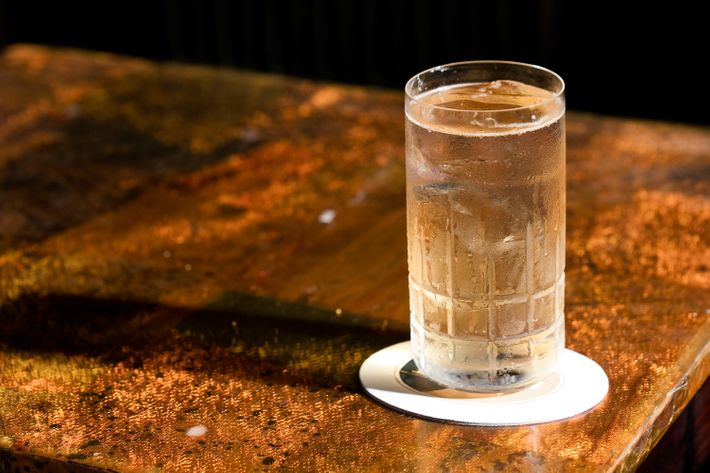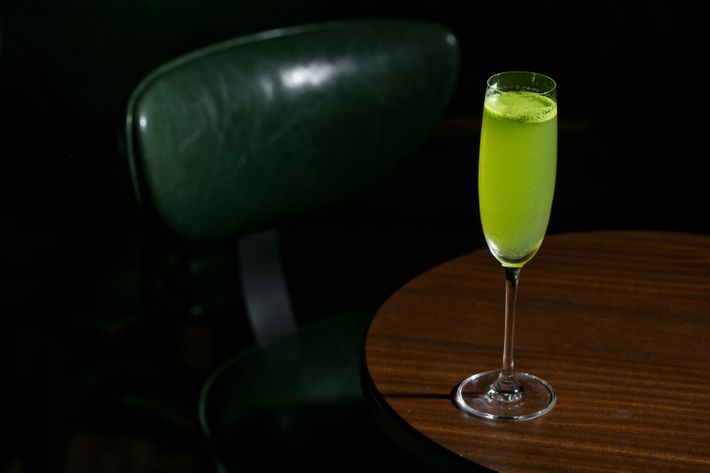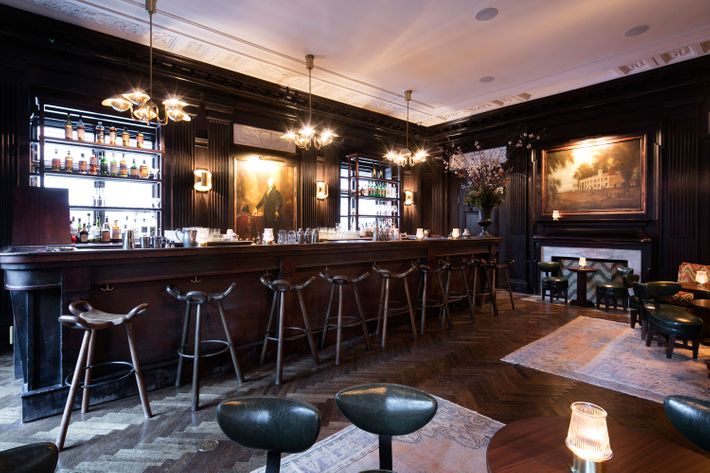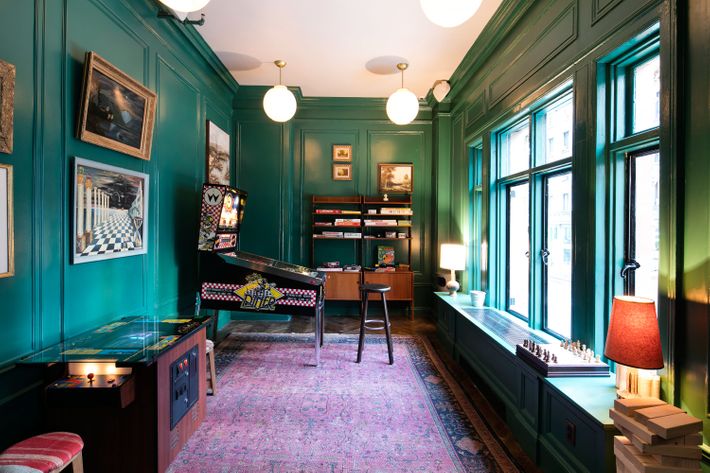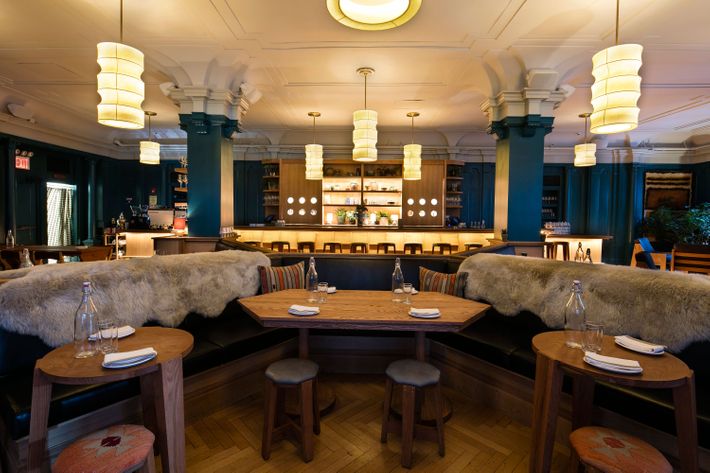 The George Washington Bar, Simon & the Whale, and Studio; in the Freehand Hotel; 23 Lexington Ave., at 23rd St.; 212-475-1920